Free Business Support
Free business support to help your business develop and grow. 
Information on grants, workshops, one to one advice and more.
---
Community Wealth Building
Spring Programmes 2022 Offering a unique series of support for Hertfordshire Organisations
Workshops for Micro Businesses and VCSEs from PECT
Workshop 1 - Introduction to Environmental Management – Wednesday 25th May 10am-12pm: 

How to conduct an overview of current organisational environmental processes and/or existing management system structure, including communications
Training on how to write an environmental policy and how to start engaging staff
Introduction to iiE and the Starter Level support package
Understand the iiE accreditation process and the potential benefits
Workshop 2 – Effective Energy Management – Tuesday 7th June 10am-12pm:
Understand the importance of effective energy management
Identify how to measure and monitor energy use
Quick wins for reducing energy use and improving efficiency
Creating a Energy Action Plan to support the implementation of key actions
The first 20 micro businesses which attend both workshops and complete an Energy Action Plan will be offered a free Starter Level membership of Investors in the Environment worth over £600.
Contact info@pect.org.uk for more information.
1 x workshop + 1-2-1 support call for Micro Businesses by SustainableX
Seeking Purpose Led Businesses with 1-10 employees.

Businesses will receive support on:
Finding funding and support networks
Networking with other like-minded businesses
Sustainability support
Measurement where it matters to them
B-Corp Support
Grants available
Contact info@SustainableX.co.uk for more information.
Board Support for VCSEs from Impactful Governance
Working with Community Organisations in Hertfordshire 
Working with Chief Executives/Directors and Boards of Trustees to provide initial presentation
What is being done to address eco-credentials with your management
Look at Environmental Policies or providing one if there isn't one already
Work on an implementation plan to support achieving net-zero carbon
Contact admin@ig-cic.org.uk for more information.
This project is funded by the UK Government through the UK Community Renewal Fund.


---
Free events and workshops from Herts Councils Economic Partnership
St Albans City and District Council is working with the Health Protection Board and eight other Districts and Boroughs in Hertfordshire to offer a range of free business support to help you trade safely and grow.
Moving Through Menopause Series - May and June
Each webinar will deliver insights into different elements of menopause and we will give women in the audience an opportunity to ask relevant questions. This can either be as a private DM to the host during the event if participants prefer to remain anonymous but we will also ensure we share our contact details for anyone to follow up with us after the event. The mission is to make women's health clearer and more accessible. All the speakers currently coach, treat or work with women and want to bring our knowledge to as many women as possible. They speak in real language, like to laugh, debunk myths and most importantly we will signpost you to resources and places that can help you even further along your menopause journey.
25th May: Moving Through Menopause - Train Like A Woman - Emily Sheridan
Just cardio 'ain't gonna cut it anymore!! Fitness Coach, Emily Sheridan will detail how you need to be moving your body to stay strong, healthy and as part of weight management in menopause.
1st June: Moving Through Menopause - Talk, Support & Advice with GP Nurse Kate
Kate Morgan, women's health & general practice nurse with a special interest in Menopause. Tackling HRT, alternative therapies and sexual health.
This event is funded by the Hertfordshire Health Protection Board and supported by Hertfordshire Better Business for All. The event will promote trading safely and help encourage footfall into the town centre as businesses recover from the impact of the pandemic.
Visit https://www.hertfordshirelep.com/business/better-business-for-all/ for more information.
---
Not sure of your business direction or financial situation post COVID? Free help is at hand!
Grow your business in 2022 - a programme of support for local businesses at NO COST.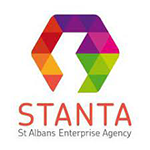 St Albans Enterprise Agency (STANTA) is delivering a programme of business advice and training to help businesses who are suffering/have suffered as a result of the pandemic. STANTA have nearly 40 years' experience of helping local businesses to start, grow and develop and they are offering to help your business to consolidate, diversify if necessary and grow in 2022. And this is offered at no cost to your business!
STANTA can advise on:
Managing debt & controlling costs
Business review
Advice on marketing: social media and networking
A clear action plan for the next 3 – 6 months
Financial planning
Diversification
Making your business online
Specific concerns relevant to your business
Trading successfully post COVID
The programme will start with a 1.5hr Zoom meeting with an experienced business advisor who will listen and advise and help you determine the best way forward for your business. The suggested actions will be confirmed in an email. If you need to do more research or provide numbers to determine the way forward, a follow up meeting will be arranged as part of the programme.
You can also choose which training courses and workshops you attend to help you achieve the objectives you have identified.
If you're interested in registering for this FREE package of support, send an email to advice@stanta.co.uk with these details:
your name
contact telephone number
business name
address, postcode of the business
description of what the business does
your particular concerns /any areas you'd particularly like help with.
Alternatively, telephone 01727 837760 for more information. STANTA will then contact you to arrange for you to meet (on Zoom) with a business adviser.
---
Free one year membership of the Federation of Small Businesses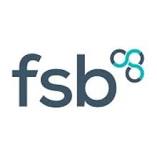 For a limited time only, FSB and St Albans District Council are offering businesses the chance to benefit from a fully funded first year of FSB membership. 
How can FSB help your business?
24/7 legal, tax and employment advice line
Debt recovery service
Range of local and virtual events - free and open to all
An extensive online legal hub with over 1,300 documents and templates
Easy access to funding
To find out more and take advantage of this offer, contact the local FSB Membership Advisor Loreta Lingyte Loreta via email at Loreta.Lingyte@fsb.org.uk.
---
Stay Safe, Stay Open – free support on health and safety and grants for improved ventilation
Additional free support for any aspect of hospitality and leisure business Covid recovery and potential ventilation grants available for businesses in St Albans District.
The support starts off with a general overview of the business, staff, and situations that they are facing as a result of Covid and the inevitable disruption. All the advice businesses receive will be free of charge and covers all of these areas.
The process is based on a self-referral form that can be completed in a couple of minutes, followed by a one to one virtual appointment held over Zoom/Teams with businesses by M-Assessments. They will be able to provide assistance and practical advice on any business aspect from staffing to seating. They will also be able to offer advice on additional mechanical ventilation requirements where this would allow for increased capacity in doors without having to open windows etc to increase air flow.
You can self-refer via this link: https://form.asana.com/?k=6AzNeslINpyQZ2X5POTAew&d=751293427281723    
---
Further information on funded support packages can be found at here:
---

---
Grow Through Sustainability - A FREE Climate Change Conference
Friday 11th February at The Fielder Centre, Hatfield
St Albans City and District Council teamed up with eight other local authorities to host a free event to help businesses across Hertfordshire save cash and cut carbon emissions.
The key theme of Growth Through Sustainability, funded by the Hertfordshire Health Protection Board, is "go greener, increase productivity and reduce costs".
Attendees were given information about funding streams available to help create low carbon workplaces. Planet Mark, which featured at Cop 26 in Glasgow with its Carbon Battle Bus, opened the event to explain more about the Roadmap to Zero, help dispel myths and explain the jargon behind terms such as carbon neutrality and net-zero. Other guest speakers gave details about the support networks and funding they obtained to help them develop sustainability plans; and shared their experiences, the challenges they faced and what they did to overcome them.
A recording of the event and the slides will be uploaded at a later date.