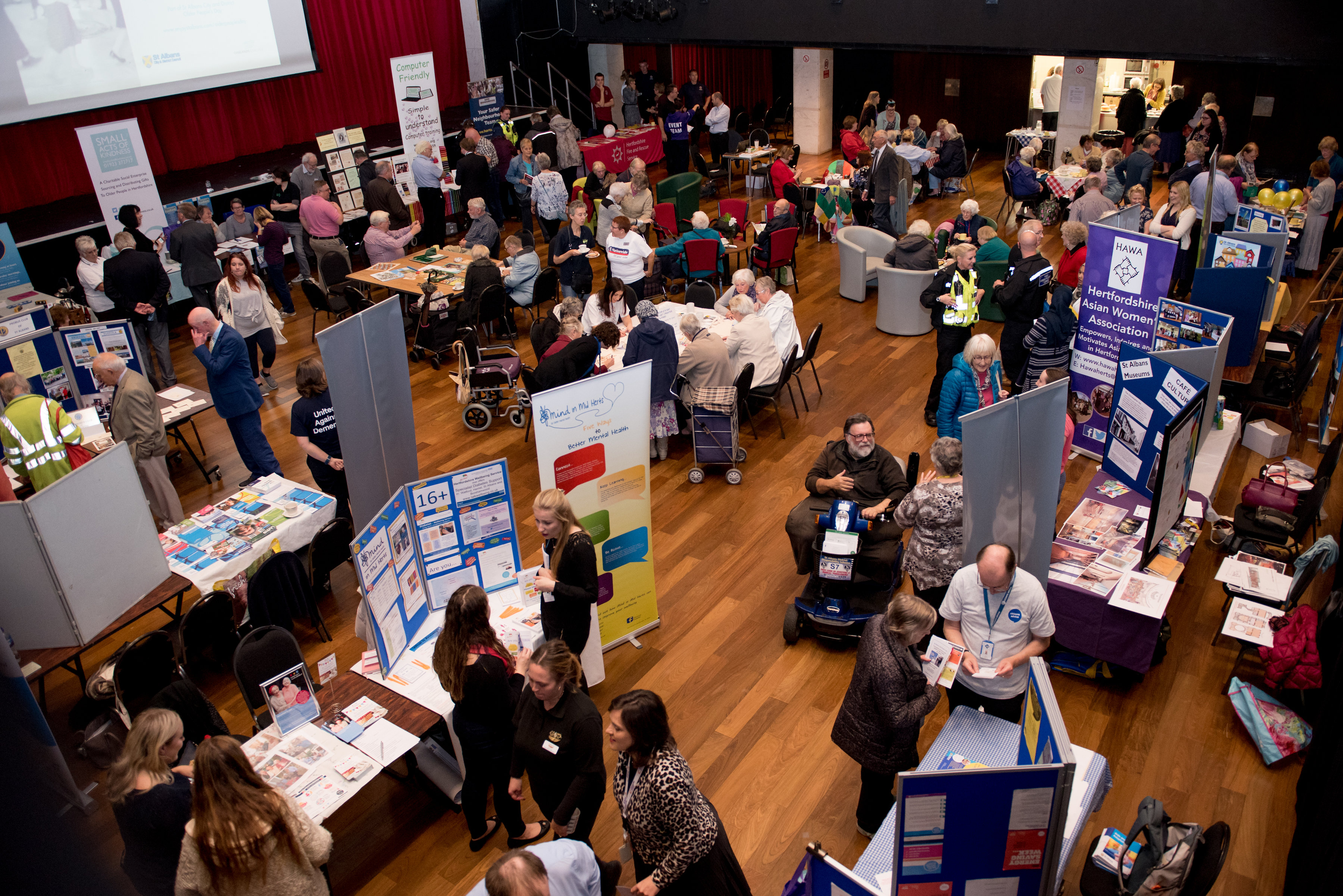 Applications open for community grants
Community and voluntary groups will soon be able to apply for grants from two St Albans City and District Council funds.
Community Revenue Fund
Grants of between £2,000 and £10,000 are available from the Council's £50,000 Community Revenue Fund for 2022-23.
This fund helps charities and non-profit organisations with general running costs and established activities that might need financial support.
It is aimed at groups with a track record of delivering important services in the District.
The fund has been maintained at the same amount as the previous year despite the pressure on Council finances caused by the pandemic.
It is intended to support activities that help the District's most vulnerable people as part of the Council's commitment to equality, diversity and inclusion.
Applications can be made from Monday 22 November and close at mid-day on Wednesday 5 January next year.
Community Project Fund
This fund is aimed at supporting small organisations for time-limited projects that meet particular community needs.
Groups can apply for grants of between £500 and £5,000 from the second round of applications to the Council's Community Project Fund 2021-22. There is a total of just under £17,000 available.
Applications can be made from Monday 22 November to midday on Thursday 13 January next year.
In total, the Council's Community and Voluntary Sector Fund offers £381,000 in grants a year – a sum that it has maintained through the public health emergency.
Information Event
To assist groups who want to apply for either fund, the Council is holding grants information event where details will be available about grant criteria.
This will be at Fleetville Community Centre on Thursday 25 November from 6pm to 7.30pm. Communities 1st will be present to offer support with applications.
COVID safety measures will be in place and an online presentation will be made available after the event.
Any group wishing to attend should book their place in advance here by Monday 22 November with organisations limited to one representative.
Councillor Comment
Councillor Jacqui Taylor, Chair of the Council's Housing and Inclusion Committee, said:
It is vital that we give all the support we can to our wonderful community and voluntary groups that do so much good work for the District.

Many of these groups have been hit hard by the pandemic which has seen their income fall while demand for their services has increased.

We set up the Community Revenue Fund in recognition of the fact that charities and other groups needed financial support not just for new projects but for their running costs and existing activities.

I urge groups that may be able to make an application to come along to the information event and learn more about how the process and the grant criteria.

There will also be information about the second round of grants from our Community Project Fund which can support small-scale local projects that assist vulnerable people.

Our decision to maintain these funds shows that we are committed to helping our charities and other community groups survive the tough financial challenges that they are faced with.
Previous Grants
Among groups to have benefited from a 2021-22 Community Revenue Fund grant are: Youth Talk, £10,000 for help with counselling services; the Trestle Theatre, £3,950 to support inclusive weekly acting, singing and dancing groups aimed at vulnerable and isolated adults; and St Albans and District Shopmobility, £5,890 for the provision of mobility scooters and wheelchairs to members of the public.
Groups to have benefited previously from project funding grants include: Salaam Women's Café, £768 for social and craft activities across multi-cultural communities; the London Colney Youth Project, £4,142 for Kids @ The Base Project, after-school health and wellbeing activities for Year 5 and 6 pupils; Harpenden Hopper Community Transport and the Playing Out Scheme run by Sustainable St Albans
Councillor contact:
Councillor Jacqui Taylor, Chair of the Housing and Inclusion Committee, cllr.j.taylor@stalbans.gov.uk, 07971 906343.
Contact for the media: 
John McJannet, Principal Communications Officer: 01727 819533, john.mcjannet@stalbans.gov.uk.