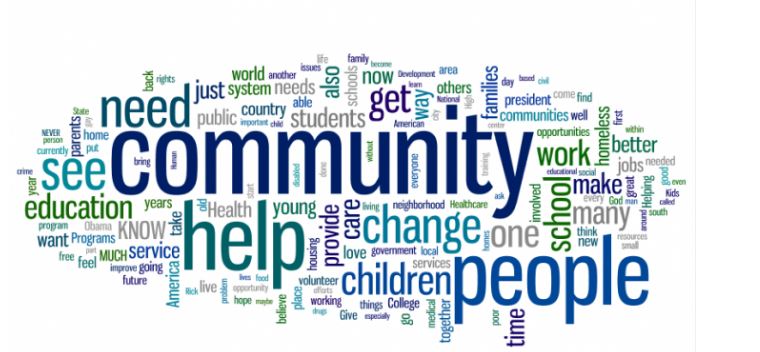 Community grant fund opens for applications
Community groups and charities in St Albans District can apply for grants of up to £5,000 for projects that help vulnerable people.
St Albans City and District Council has launched its £41,000 Community Project Fund for 2021
The fund supports the delivery of projects and activities that benefit the whole community and are in keeping with the Council's inclusion strategy.
There are two rounds of funding this year for the Community Project Fund with the first now open until Sunday 11 July. A second round starts in November.
Last year, some 20 groups received a grant including Guideposts Trust which was given £1,368.40 to run a Friendship Scheme for adults with a learning disability and additional needs. 
London Colney Youth Project were funded £2,134.00 for the Kids @ The Base project, an after-school club for years 5 and 6 providing health and wellbeing activities.
Councillor Jacqui Taylor, Portfolio Holder for Housing, Protection and Inclusion, said:
I am delighted that we have managed to retain our community funding despite the adverse impact that COVID-19 has had on the Council's finances.

These grants have never been more important for the District's voluntary and community groups and can be used for sport, arts, music, outdoor activities or social groups.

The fund is a major part of our inclusion strategy that is intended to support residents who are in need. The groups who benefit do a great deal of valuable work that has helped thousands of people across the District.
Communities 1st, an organisation that provides advice to charities and encourages volunteering, helps the Council administer the fund.
They will be hosting an online information event on Thursday 3rd June from 5 to 6.30pm. Details on how to sign up will appear here: https://www.communities1st.org.uk/civicrm/event/info%3Fid%3D1984%26reset%3D1.
Communities 1st will also be holding advice sessions with details of those to appear on their website: https://www.communities1st.org.uk/calendar/month.
Groups considering applying are encouraged to read the criteria and guidance before completing the application form at https://www.stalbans.gov.uk/grants.
Cllr Taylor added: "I urge anyone interested in applying to attend one of the information events where our partner Communities 1st will give them the necessary advice."
The Council's inclusion strategy, which is currently being updated, can be viewed here: https://bit.ly/3bqGet6.
Councillor contact:
Councillor Jacqui Taylor, Portfolio Holder for Housing, Inclusion and Protection; cllr.j.taylor@stalbans.gov.uk; 07971 906343.
Contact for the media: 
John McJannet, Principal Communications Officer, 01727 819533, john.mcjannet@stalbans.gov.uk.