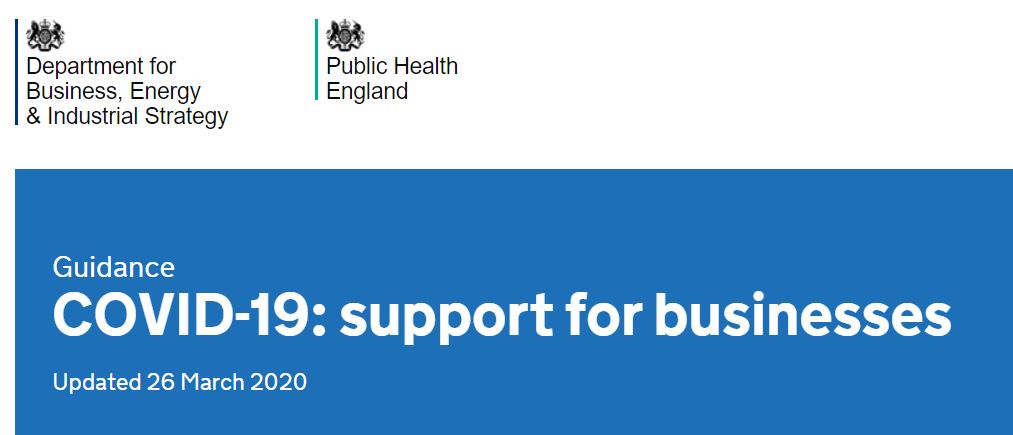 Help for business during Covid-19 crisis
Shops, pubs, restaurants and some other small businesses in the St Albans District may be entitled to a Government grant to help them during the Covid-19 crisis.
More than £20 million of cash support is likely to be distributed to an estimated 1,500 qualifying enterprises in the District.
Businesses in the retail, hospitality and leisure sectors with a property that has a rateable value of between £15,000 and £51,000 could be entitled to £25,000.
Those with a rateable value of up to £15,000 could be eligible for a grant of £10,000.
Other small businesses from any industry that currently qualify for small business rate relief or rural rate relief are also in line for a £10,000 grant.
None of this money needs to be paid back to the Government.
St Albans City and District Council is distributing the cash within its area and an application is not necessary as it can identify qualifying businesses.
However, to make the payments, the Council may need information it does not currently hold.
So, it is asking eligible local businesses to provide details by using its new online portal: stalbans.force.com/guest/s/coronavirus-grant. Around 400 have already done so.
Further details about the Retail, Hospitality and Leisure Grant Fund, the Small Business Grant Fund and other Government schemes available to businesses during the Covid-19 emergency can be found here https://bit.ly/39Bonff.
These include a job retention scheme, deferring VAT and self-assessment payments, and business rates holidays.
All businesses, including those with a property with a rateable value that exceeds £51,000, may be eligible for a Covid-19 Business Interruption Loan and should contact their bank for more information.
Councillor Mandy McNeil, Portfolio Holder for Business, Culture and Tourism, said: "Pubs, shops, restaurants and cafes are the heart of our community and are being hit very hard by the Covid-19 crisis.

"Many of them along with other small businesses are fighting for survival and the Government grants which have been announced could keep some afloat.

"We are anxious to ensure that we can pass this money on to every business in our District that qualifies.

"We've set up this online portal to ensure we get all the information we need and that no one misses out, so I would urge our local businesses to make use of it without delay."
Councillor contact:  
Mandy McNeil, Portfolio Holder for Business,
Culture and Tourism
Email: cllr.m.mcneil@councillor.stalbans.gov.uk
Tel: 07854-198999.
Contact for the media:
John McJannet, Principal Communications Officer, St Albans City District Council: 01727 819533, john.mcjannet@stalbans.gov.uk.