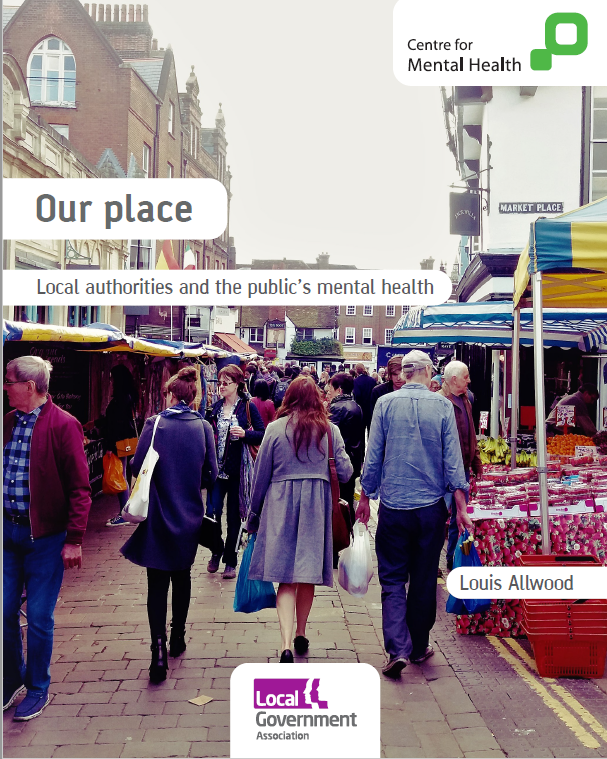 Mental Health work in St Albans District highlighted in national report
Efforts to improve mental health in St Albans District have been highlighted in a national report into the issue.
"Our Place" is a detailed analysis by the Centre for Mental Health and the Local Government Association into what councils are doing to promote good mental health and general wellbeing.
St Abans City and District Council's work features in a case study as an example of how a local authority can take a strategic approach.
The case study shows how the Council helped draw up a three-year programme with local organisations through the St Albans District Health and Wellbeing Partnership.
This was launched in 2018 with the ambition of supporting a District "where everyone lives a fulfilling and healthy life".
Among the strategy's major initiatives was the creation of a Healthy Hub at the Civic Centre in St Albans City Centre.
Opened last year, it provides a one-stop shop for people looking for advice and guidance on a wide range of personal concerns.
Among the groups that have a presence there are Citizens Advice, Age UK, Mind, Women's Outreach and the Hertfordshire Practical Parenting Programme.
The Council also helped deliver Shape Up – a weight management programme provided by Watford Football Club's Community Sports and Education Trust.
This is targeted at men, offering nutritional advice and physical activity sessions over 12 weeks. It aims to improve self-esteem and encourage healthy habits and has had a 97% success rate.
Acts on Prescription was a campaign by the Council to offer accessible activities and social interaction for people suffering anxiety, stress, depression and other similar problems.
Three-quarters of the participants of that scheme have reported improvements in their mental wellbeing.
The case study says the keys to success have been consistent cross-party political support as well as collaboration with Hertfordshire County Council which funds the Healthy Hub.
Councillor Anthony Rowlands, the District's Mental Health Champion and Portfolio Holder for Leisure, Heritage and Public Realm, said:
It is satisfying to see the work we have done in St Albans on mental health and wellbeing has been recognised in this valuable national report.

I thank the many public-spirited people from right across our community who have been involved in shaping and delivering a strategy that is being held up as an example for others to follow.

The report has identified the main principles that Councils should follow when seeking to improve mental health and wellbeing and prevent ill health.

These include making mental health every organisation's responsibility, working in close collaboration with others and taking a holistic approach to ensure people's multiple needs are addressed.

These principles will act as our guide as we continue to carry out this vital work in the years ahead.
The full report can be viewed here: https://www.centreformentalhealth.org.uk/sites/default/files/2020-08/CentreforMH_OurPlace.pdf.
Councillor Contact: Councillor Anthony Rowlands, Mental Health Champion and Portfolio Holder for Leisure, Heritage and Public Realm, cllr.a.rowlands@stalbans.gov.uk, 07761 232064.
Contact for the media:
John McJannet,
Principal Communications Officer
Email: john.mcjannet@stalbans.gov.uk.
Tel: 01727-819533