Put on a party for the Jubilee
You can apply to Herts County Council to close your road for a Jubilee street party here. Street parties are intended to be small events attended only by people living in the immediate vicinity, they must be free to attend and it's a good idea to consult with your neighbours before you apply. In order to allow for processing time, all applications for the Jubilee weekend must be received by 21 April.
If you'd like some support or further information about making your application and hosting your party, a local organisation called Our Street Party are holding workshops via Zoom to give you some help on Wednesday 23 February at 7pm and Monday 28 February at 10am.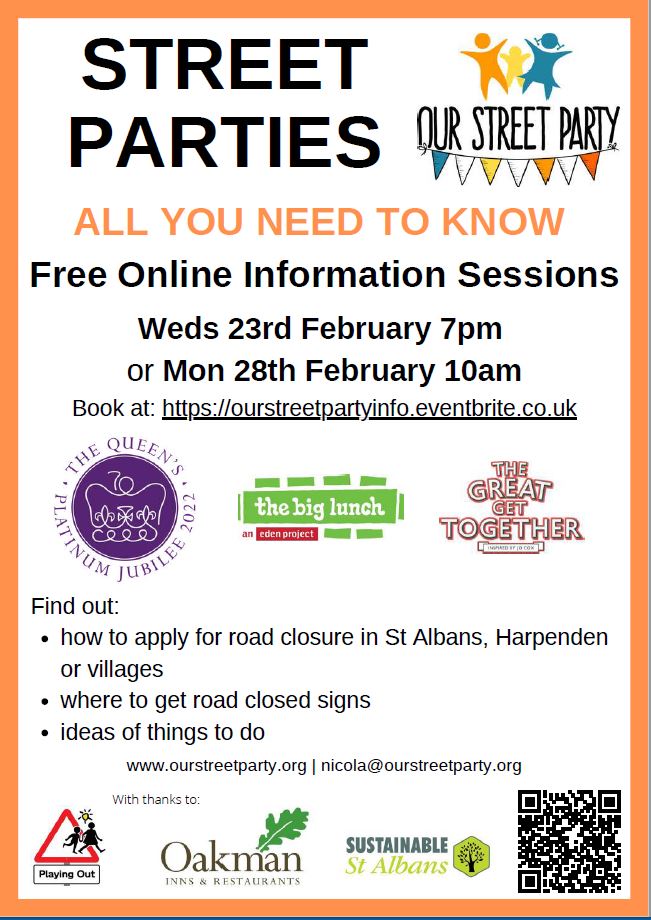 If you'd like to plan something on a bigger scale for members of the public to attend, please check out the information on our Events page, here.
Check out the Enjoy St Albans website for public events taking place in your part of the District.