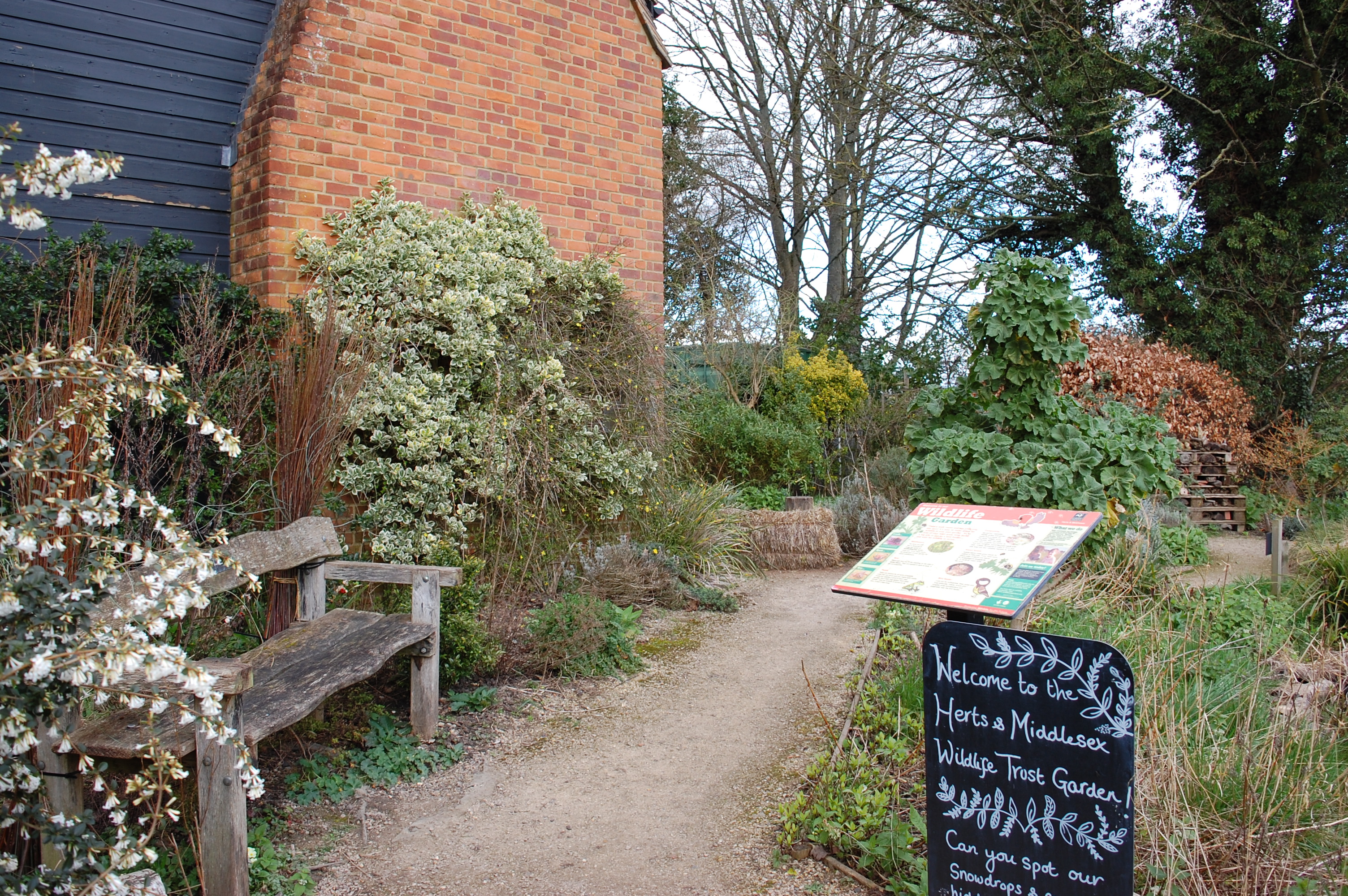 Plans to create a wilder St Albans District
Ambitious plans to create a wilder St Albans District have been boosted by £100,000 of funding.
St Albans City and District Council is to work on the project to improve biodiversity and wildlife habitats with Herts and Middlesex Wildlife Trust (HMWT).
The Council's Cabinet approved the initiative and agreed to provide £100,000 for the next two years at its meeting on Thursday 19 March.
HMWT will compile a full audit of the District's habitats and species to form the basis of the Wilder St Albans plan.
It will do so with the help of the Council, Herts Environmental Records Centre and Hertfordshire County Council's Countryside Management Service..
HMWT will use the grant to recruit a Wilder St Albans Project Officer who will develop the plan and help community groups to deliver projects that will make the District a wilder place by conserving and increasing wildlife habitats.
The projects will be recorded and promoted on a Wilder St Albans website which will also become a forum for ideas and detail progress.
Residents will be encouraged to get involved and put forward their own wilding schemes.
It is planned to launch the project some time this year with the plan scheduled to be available on the website a few months later.
The project will contribute to the Council's priority aim of reducing net carbon emissions to zero by 2030 across the District.
Soils along with the grasslands, wetlands and woodlands that they support play a part in capturing atmospheric carbon as well as providing homes to a diverse community of animals.
Councillor Chris White, the Council's Leader and Portfolio Holder for Climate and Environment, said:
"Tackling the climate emergency is one of our priorities and the Wilder St Albans plan is a bold step forward in that direction.

"To be successful, we will need the active support of our residents and I'm pleased to say that a number of community groups have already approached us about taking part in wilding projects.

"Such projects can improve the look of our neighbourhoods, create better conditions for wildlife to flourish and also help reduce the effect of CO2 emissions through carbon capture.

"This initiative, underpinned by substantial funding, shows how determined we are to better our environment and work with residents and partner organisations like Herts and Middlesex Wildlife Trust to do so."
Lesley Davies, Chief Executive of the HMWT, said,
"Herts and Middlesex Wildlife Trust is delighted to partner St Albans City and District Council on this pioneering project which will adopt a ground-up approach to addressing the climate and nature crises.

"We are looking forward to working with residents and community groups in the district, helping them to contribute to making the City a place where wildlife thrives."
The Council is already working on a number of wilding initiatives across the District. This includes work at a major City Centre site being developed by the Council into social housing and commercial space.
Possible plans for the City Centre Opportunity Site South – on the site of a former police station and NHS clinic – include green roofs, tree planting on a walkway and the enhancement of the Quaker Garden in Victoria Street.
The Council also runs an annual programme of tree planting and a voluntary tree warden scheme with 450 small trees due to be planted on the Walsingham Way Open Space, London Colney.
It coordinates a tree sponsorship scheme with the St Albans Civic Society and runs a District Schools in Bloom competition to encourage young people to take an active interest in ecology.
The Council will also be carrying out an audit of its open spaces and highway verges to identify areas for wildflower meadows and tree planting.
Councillor contact:
Councillor Chris White, Leader and Portfolio Holder for Climate and the Environment for St Albans City and District Council: cllr.c.white@stalbans.gov.uk, 01727 845300.
Contact for the media:
John McJannet, Principal Communications Officer, St Albans City District Council: 01727 819533, john.mcjannet@stalbans.gov.uk. 
Herts and Middlesex Wildlife Trust contacts:
Frieda Rummenhohl, Communication Officer, Herts and Middlesex Wildlife Trust,    Frieda.Rummenhohl@hmwt.org.
Josh Kubale, Communications Manager, Herts and Middlesex Wildlife Trust, 07824 776 770,  josh.kubale@hmwt.org.