Chilterns Beechwoods SAC
Chilterns Beechwoods Special Area of Conservation
We have been advised by Natural England and Dacorum about damage to Chilterns Beechwoods Special Area of Conservation (CBSAC). The sites, impacted by high visitor numbers, are Ashridge Commons and Woods, and Tring Woodlands.
The CBSAC is in Dacorum, however, there is an impact on SADC through an area known as a Zone of Influence (ZOI). This takes in some of the western parts of our District including Redbourn. 
The CBSAC has legal protection which requires tests to be met before planning approvals, which could impact on the areas, are made by the Council in the ZOI.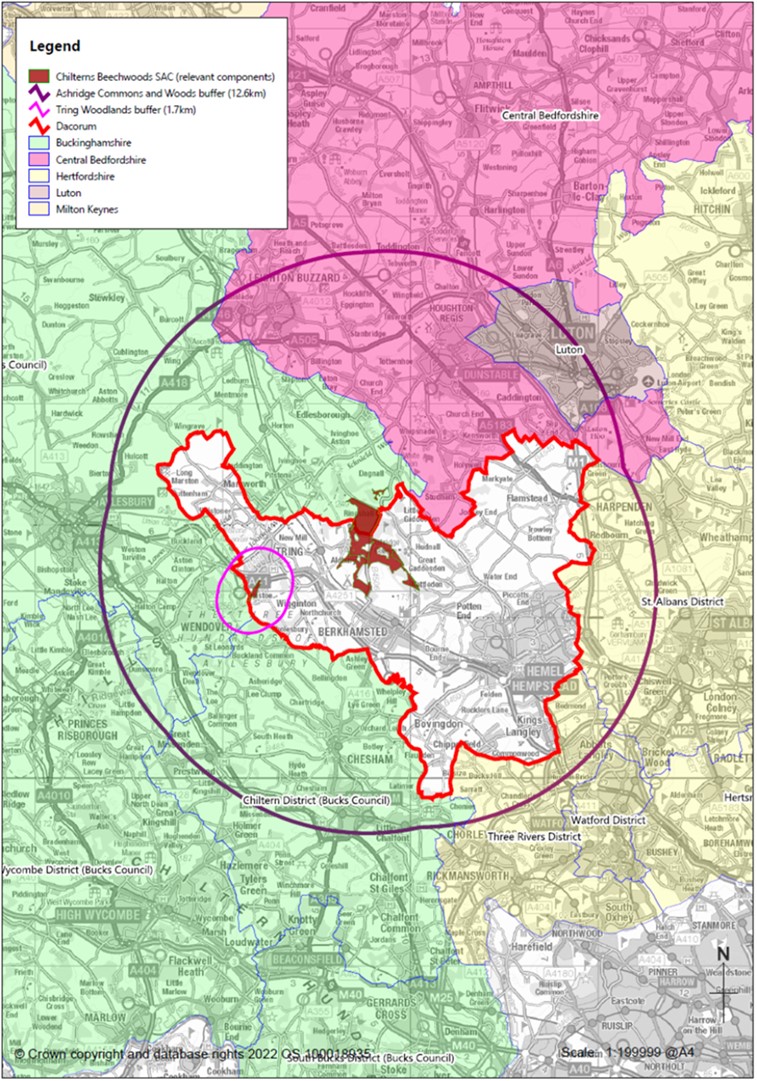 Planning Applications
The Zone of Influence has an impact on our ability to grant planning permission for new residential development where there would be additional housing within the zone. 
We will not be able to give permissions until an interim strategy on mitigating the impacts of such developments on the Chiltern Beechwoods is agreed. This strategy will need to consider issues such as the possible need to maintain recreational green spaces within the zone as an alternative to the Chiltern Beechwoods. Once it is in place, we will be able to make decisions on affected planning applications.
The interim strategy is not likely to be finalised until the summer months. Applicants will be disappointed as they will have to wait until then before decisions can be made on the affected proposed developments. 
We appreciate this news causes some disruption and uncertainty in the planning process in the ZOI, but we are following the correct legal process to protect the Beechwoods for the future.
Local Plan
We'll also need to take the interim strategy into consideration as we work on a Local Plan for the whole District, identifying land for future housing, commercial, infrastructure and Green Space development.
Further information
We will continue working with Dacorum and Natural England over the next few months to ensure that the areas to maintain their habitats and species in a healthy condition for future generations. 
In the short term, we will be notifying impacted Parish Councils and applicants.
For more detailed information, please see Dacorum's website as the lead authority on this.