Energy Rebate
Council tax energy rebate 'scams'
We have received reports of 'scammers' contacting people, either by text message or telephone, and asking for bank details in order to pay this £150 energy rebate. If you pay by direct debit and the name on your bank account matches the name on your bank account you will receive the payment automatically. You should not need to provide bank details to anyone. If you don't pay by direct debit, we will write to you. We will not ring you without having written to you first. We also won't ask you for your bank details by text message.

For more information please visit www.actionfraud.police.uk/a-z-of-fraud/council-tax-fraud 
Government Council Tax rebate

Toggle accordion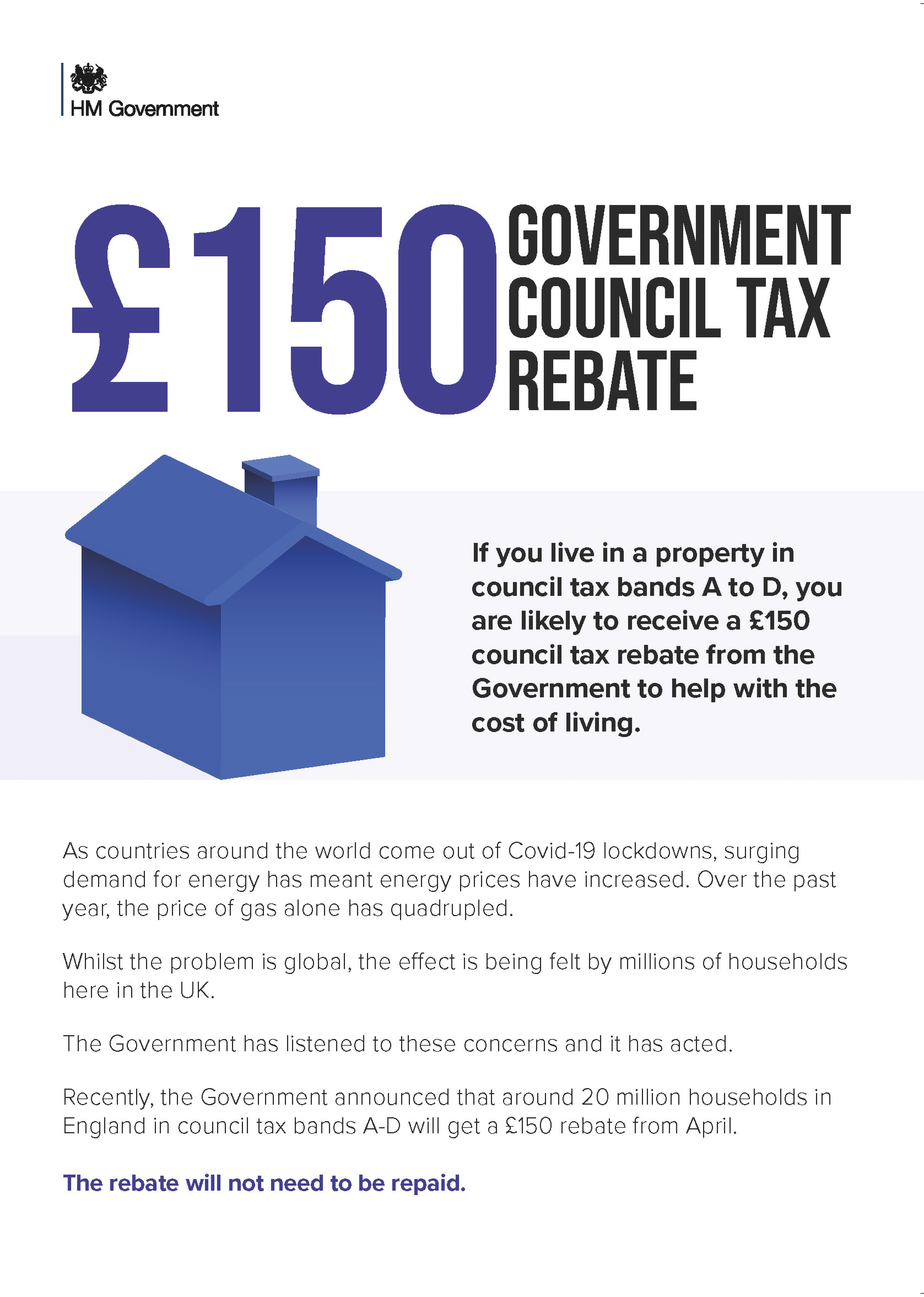 Who's eligible?

Toggle accordion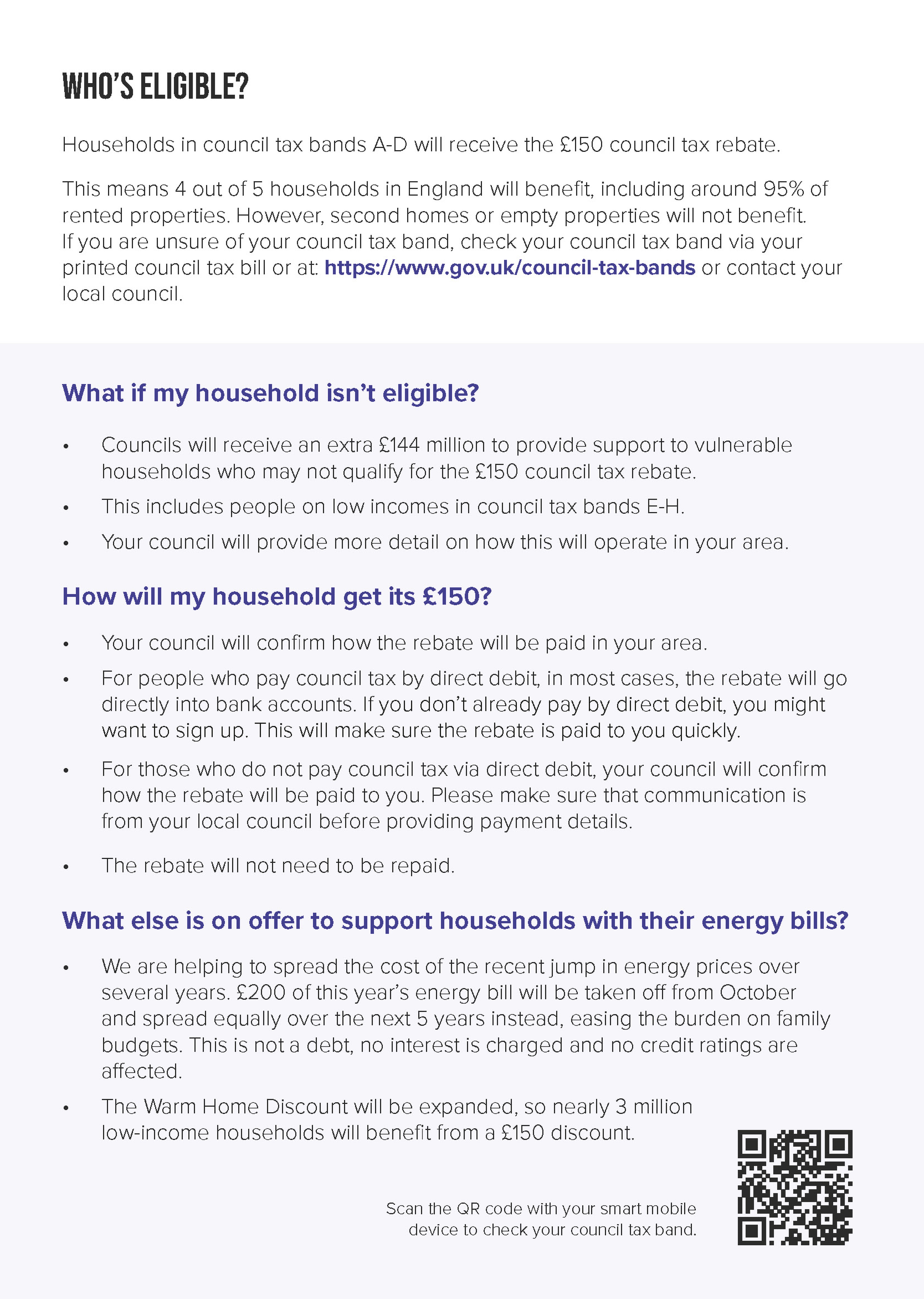 Energy Rebate
We have now paid the £150 energy rebate to over 29,000 eligible households in the district who live in properties which are Banded A to D for Council Tax purposes, or who live in larger properties but who are also entitled to Council Tax Support.  

Where we were unable to make the payment directly into a residents bank account, we have now credited this money directly onto residents Council Tax Bills. Where this has happened, you will receive a new Council Tax bill with the reason for the bill as 'Energy Payment to Council Tax Account' and you may see your future Council Tax instalments reduced as a result of this payment.  
If you are concerned about rising energy costs or your income has been impacted by the Pandemic, please use our benefit calculator to find out if you may be entitled to financial help, including assistance with your Council Tax via Council Tax Support. 
Central Government and St Albans District Council do not accept fraudulent activity and anyone found to be claiming a payment they know they are not entitled to will have to repay the £150 and may face further action, including prosecution in Court.