Energy Rebate
Council tax energy rebate 'scams'
We have received reports of 'scammers' contacting people, either by text message or telephone, and asking for bank details in order to pay this £150 energy rebate. If you pay by direct debit and the name on your bank account matches the name on your bank account you will receive the payment automatically. You should not need to provide bank details to anyone. If you don't pay by direct debit, we will write to you. We will not ring you without having written to you first. We also won't ask you for your bank details by text message.

For more information please visit www.actionfraud.police.uk/a-z-of-fraud/council-tax-fraud 
Government Council Tax rebate

Toggle accordion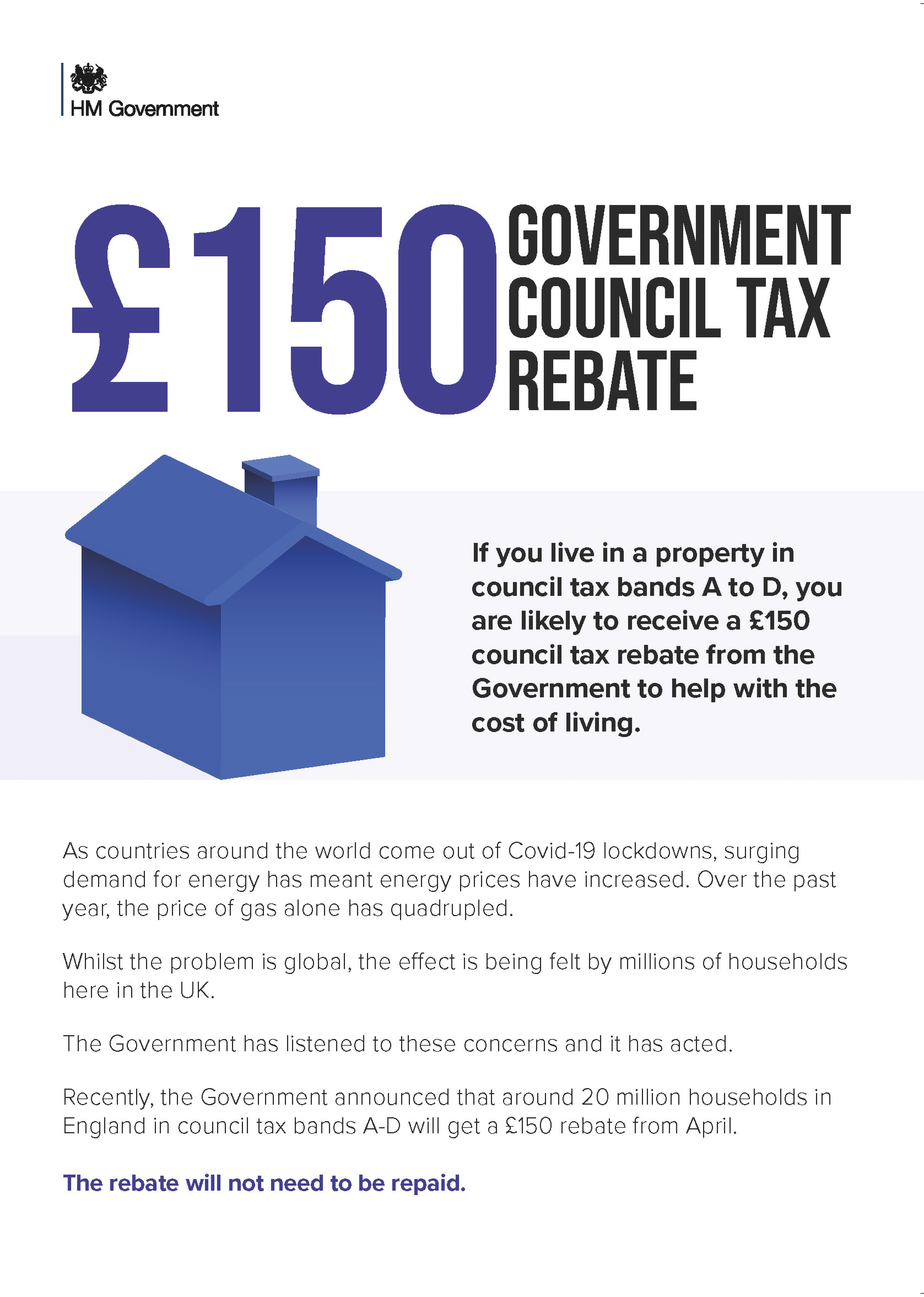 Who's eligible?

Toggle accordion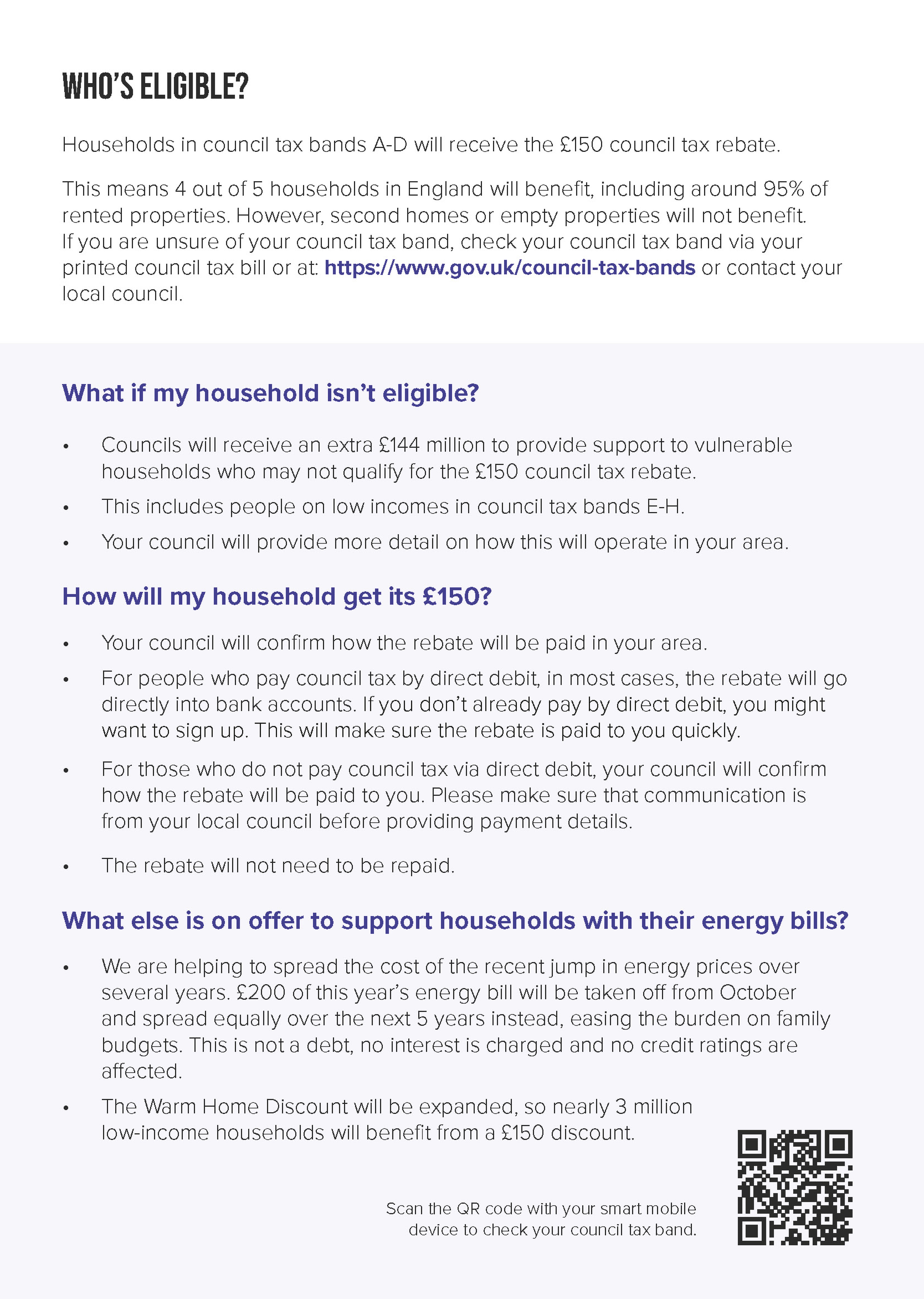 Energy Rebate
If you pay your Council Tax by direct debit and the name on your bank account matches the name on your Council Tax account, you should receive the £150 energy rebate automatically into your bank account. We hope to make the first tranche of payments in late April / early May. 

If you live in a Band A to D property but do not pay your Council Tax by direct debit, you will still receive the £150 payment, but you will need to apply for it by providing us with your bank details. We will write to you about this in late April / early May. 

If you have now received a letter from us inviting you to apply please click the button below to complete the form.  
 
Please click here to apply for the energy rebate
The form has been designed to be easy to complete and should only take a few minutes. You will need to enter your Council Tax Account Number and Access Code. Both of these can be found on the letter we sent you. You will also need to tell us the Sort Code and Account Number of the bank account you want us to make the payment into. These can be found on a recent bank statement or they might be on your bank card. If you don't know your sort code or account number you may need to contact your bank for these details. 

If you think you might struggle to complete the form you could ask someone you trust, like a friend or relative, to help you. 
If you claim the rebate, you are confirming that you are eligible and that you are claiming on behalf of the whole household. Only one payment of £150 can be claimed for each eligible property. The property should be occupied as at the 1st of April 2022 and therefore should not be claimed for unoccupied properties or second homes, or in respect of a property you have moved out of prior to the 1st of April 2022. 

Once we have received your bank details we will need to do further checks before making the payment. These checks include making sure the bank details provided belong to a person entitled to the payment. We are committed to getting this money to households as soon as possible but these checks may take a little bit of time and we would ask that you do not contact us to 'chase up' the payment as this could delay the process. 
Central Government and St Albans District Council do not accept fraudulent activity and anyone found to be claiming a payment they know they are not entitled to will have to repay the £150 and may face further action, including prosecution in Court.