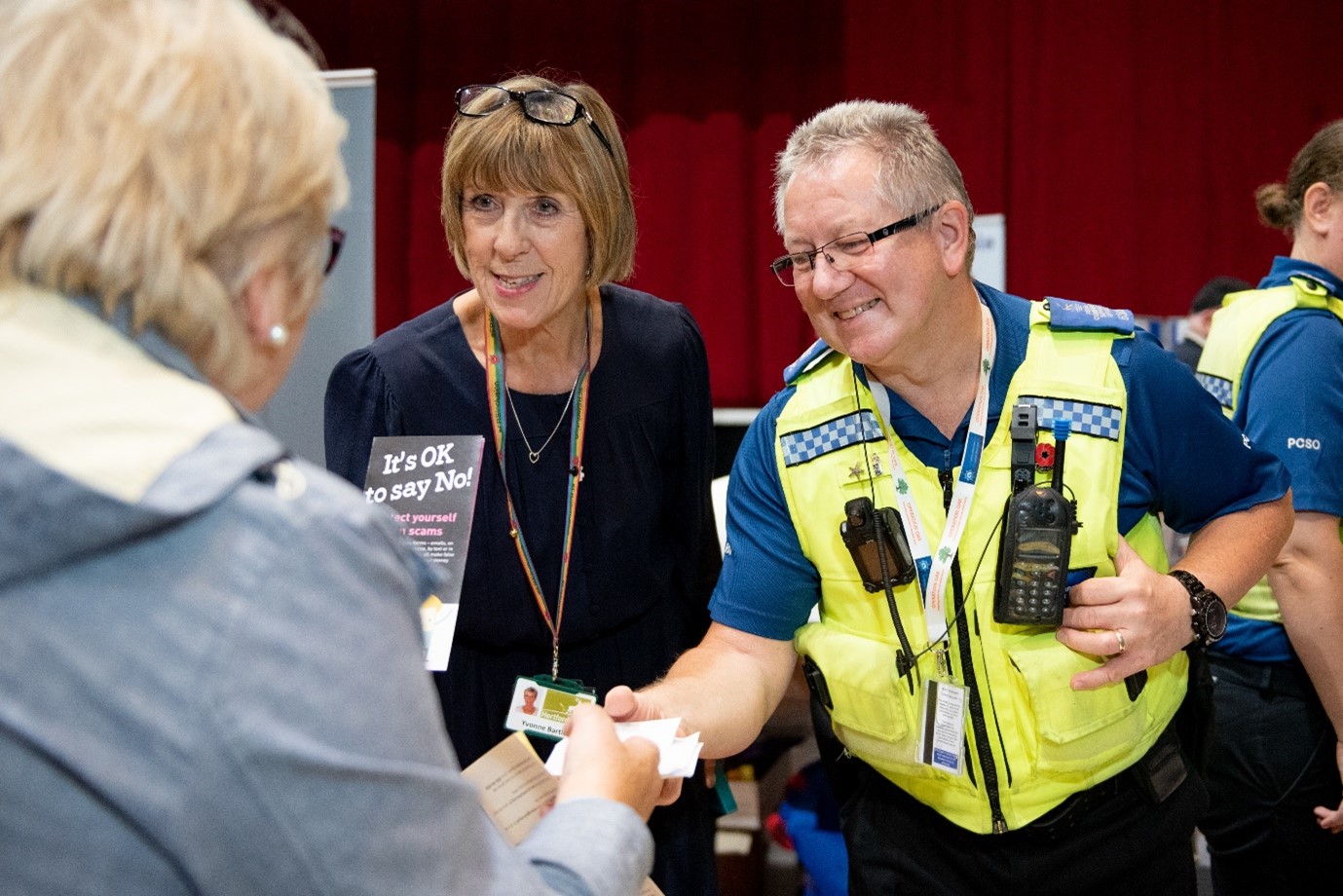 All welcome to attend our Older People's Day events
Everyone is welcome to attend a series of events in St Albans District to celebrate Older People's Day.
St Albans City and District Council is holding the events along with partner organisations to highlight the contribution of older people to our community.
There will be opportunities to find out about services which can help older residents keep safe and well, get connected and stay independent.
People can drop in for a chat at the pop-up events in St Albans, London Colney and Redbourn.
Council officers will be on hand to explain a range of services including housing and benefits.
Representatives from the Police, Trading Standards and the Fire Service may also be in attendance to talk about issues such as crime prevention.
Citizens Advice, Communities 1st, Age UK and other groups which work with older people will be present.
Free refreshments will be available and the events are taking place at:
The Healthy Hub, St Albans Civic Centre, St Peter's Street on Wednesday 19 October from 10am to 1pm.
Caledon Community Centre, Caledon Road, London Colney on Tuesday 25 October from 11am to 2pm.
Redbourn Village Hall, High Street, on Thursday 3 November from 9.30am to noon.
Councillor Sarwar Shamsher, Lead Councillor for Inclusion, said:
It is important that we celebrate the fantastic contribution older people make to our community.

We also want to make older people aware of all the opportunities available to them so that they can lead fulfilling lives and not become socially isolated.

Our free pop-up events offer information about vital services as well as how to participate in a range of social and fun activities, including art and keep-fit clubs. There will be details about volunteering too.

These are relaxed occasions. Everyone is welcome to drop in for a chat, pick up leaflets, discover new activities and discuss any issues they have.
Older People's Day was celebrated around the world this year on Saturday 1 October and is followed by weeks of special events.
Picture: scene from a previous Older People's Day event.
Media contact: John McJannet, Principal Communications Officer, St Albans City and District Council: 01727-919533; john.mcjannet@stalbans.gov.uk.