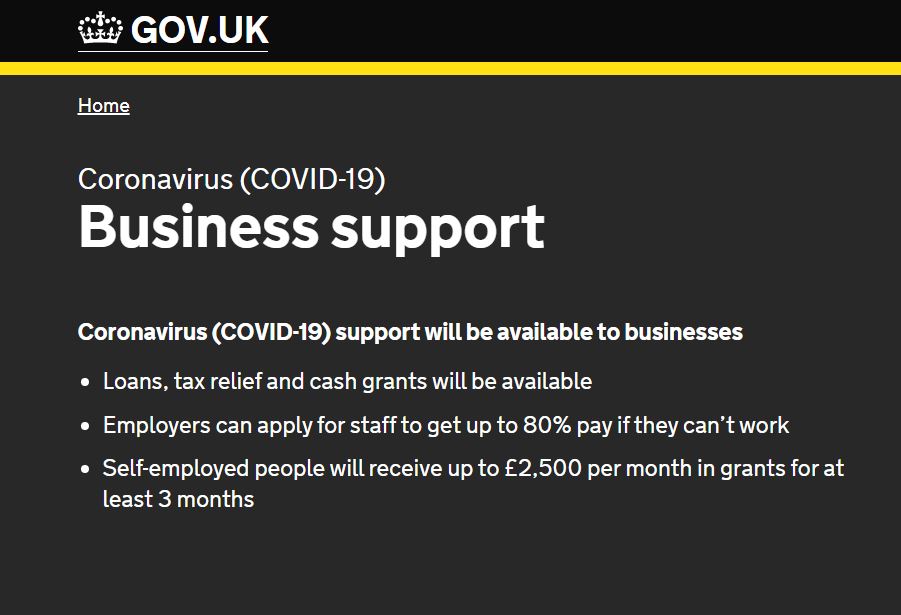 Almost £15 million already given to District's businesses
Some £14.5 million of grants has already been distributed to St Albans District businesses to help them through the Covid-19 public health emergency.
St Albans City and District Council began the task of identifying companies that qualify for the money earlier this month.
Already, £14.5 million has been issued to 950 businesses with a further £9 million due to be issued shortly to around 500 other firms.
Grants of £25,000 are being given to businesses in the retail, hospitality and leisure sectors that have a property with a rateable value of between £15,000 and £51,000.
Businesses from those sectors with a property rated at up to £15,000 are receiving £10,000.
Other small businesses that currently qualify for small business rate relief are also entitled to this sum.
The money is non-repayable and has been provided by the Government in order to help companies survive the impact of the lockdown.
In a further initiative to help local business, the Council is supporting restaurants, pubs or offices that have turned into a shop selling food and essential items during the crisis.
A requirement for them to gain planning permission to change back to their original use has now been suspended for a year.
Businesses only need to notify planning enforcement by email of the change in use with information on this available here: https://www.stalbans.gov.uk/changes-response-covid-19.
A number of St Albans businesses, including the Lussmanns, Dylans and Ye Olde Fighting Cocks, may be helped by this.
The Council is also allowing community hubs where vulnerable people can obtain essential supplies to be set up across the District.
Up to three street trading stalls will be permitted at appropriate sites across the District such as pub car parks or beside shopping parades.
Businesses which might be interested in applying for a temporary licence to create a hub for their community have been approached by the Council.
Its food safety team along with its community services and planning departments will be consulted about any applications.
The aim is to help people who are struggling to access shops at this time as well as discourage them from making long journeys to stores.
The Portland Arms is due to launch the first Community Pub Hub shortly, working with St Albans Business Improvement District to include traders from the Charter and Farmers Markets as well as other local producers. The Mermaid and the Great Northern pubs are also planning to set up a Community Hub soon.
Councillor Mandy McNeil, Portfolio Holder for Business, Culture and Tourism, said:
Many of our local businesses are facing a fight for survival and we are committed to helping them in every way we can.

We are distributing the Government's much-needed grants as quickly and efficiently as possible with in excess of 1,500 local businesses due to benefit from this financial boost.

We're also helping pubs and restaurants which have been forced to shut to temporarily change their use to shops.

Our imaginative community hub scheme may support neighbourhoods right across the District so that people can get fresh food and other essentials as close as possible to their doorstep.

We're hoping that businesses will take advantage of this as it will help them get through this crisis and help residents who might otherwise have difficulty accessing essential supplies. 
Details of the community hubs will appear here: https://www.enjoystalbans.com/offers/ .
Cllr McNeil added:
Our local businesses are critical to our local economy. We are currently working with the Chamber of Commerce, City of Expertise, St Albans Enterprise Agency, St Albans BID and other business representatives on identifying their medium and long-term planning, licensing and economic development needs to support them during the lockdown and the transition that will follow.
Councillor contact:  
Mandy McNeil, Portfolio Holder for Business,
Culture and Tourism
Email: cllr.m.mcneil@councillor.stalbans.gov.uk
Tel: 07584-198999.
Contact for the media:
John McJannet, Principal Communications Officer, St Albans City District Council: 01727 819533, john.mcjannet@stalbans.gov.uk.