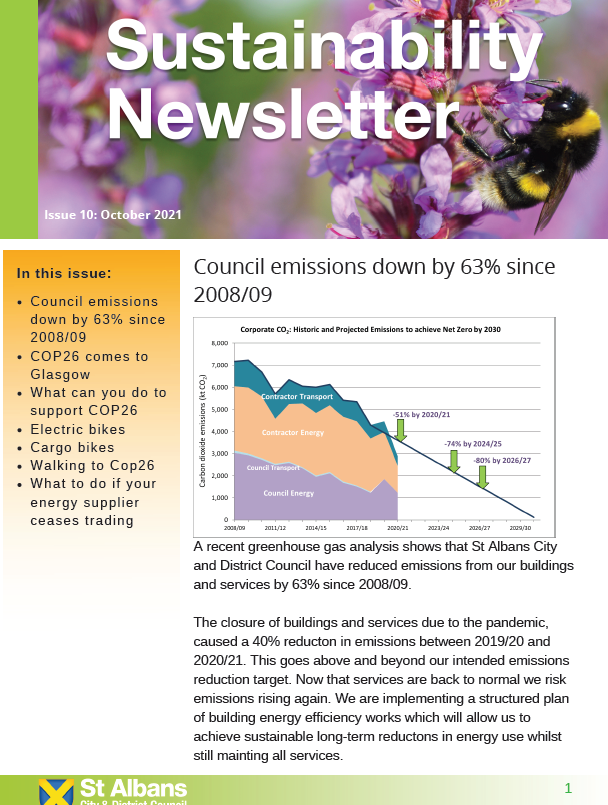 The Autumn Edition of Sustainability News is now available
We publish a quarterly sustainability newsletter to keep you informed of local initiatives, campaigns and events relating to environmental sustainability.
This is sent electronically to local residents who subscribe to it via theirMy St Albans Account. 
In this edition you can find news on:
* Council Emissions down by 63% since 2008/09
* COP26 Comes to Glasgow
* What can you do to support COP26?
* Electric bikes
* Cargo bikes
* Walking to Cop26
* What to do if your energy supplier ceases trading
To read the Autumn 2021 edition click here:https://www.stalbans.gov.uk/sites/default/files/attachments/2021%20Oct%20SUSTAINABILITY%20NEWSLETTER.pdf
To read previous issues of this Council publication click here:https://www.stalbans.gov.uk/sustainability-newsletters
You can also sign up to receive Sustainability News straight to your email inbox through your MyStAlbans account.