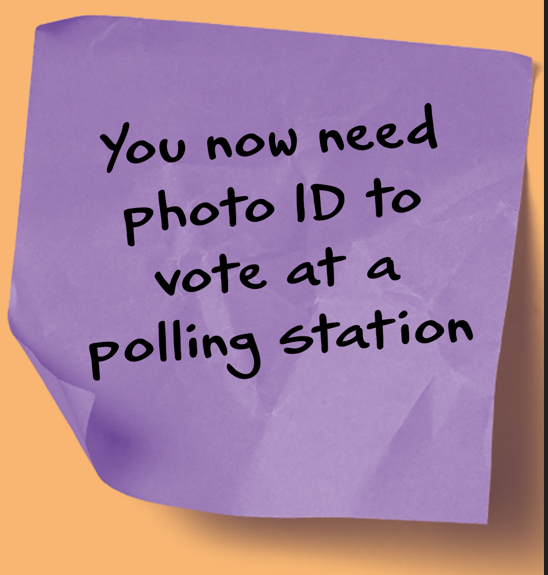 Bring photo ID if voting in the St Peters ward by-election
Residents in the St Peters ward of St Albans City and District Council are reminded to bring approved photo ID to vote at a by-election on Tuesday 13 June.
The Council is holding the by-election for a vacant seat following the resignation of a Councillor.
New legislation came into force at last month's local elections requiring polling station voters to show photo ID.
This measure covers all future local elections and from October, it will also be in place for General Elections.
Accepted forms of ID include a current or expired UK passport or photo driving  licence including a provisional one.
Details of other forms of approved photo ID are available on the Electoral Commission's website: www.electoralcommission.org.uk/i-am-a/voter/voter-id.
Poll cards for the by-election have been issued and voters are asked to check to see which of the three polling stations they should attend.
Amanda Foley, the District's Returning Officer, said:
Only a small proportion of voters failed to bring voter ID to polling stations at the recent local elections.

However, we do not want to turn away anyone from exercising their right to vote, so we are continuing to raise awareness of this new requirement.

Once again, we would remind people voting at the by-election to remember to bring along approved photo ID.
The list of candidates can be viewed here together with other information about the by-election.
The elected candidate will serve until May 2024 and the ward has two other Councillors, Jacqui Taylor and Simon Grover.
Contact for the media: John McJannet, Principal Communications Officer,  01727-819533, john.mcjannet@stalbans.gov.uk.