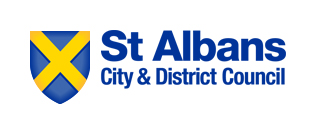 A budget for 2023/24 and Council Plan covering the next five years has been agreed by St Albans City and District Councillors
A budget for 2023/24 and a Council Plan covering the next five years have been agreed by St Albans City and District Councillors.
The proposals were approved at a meeting of the Full Council on Wednesday 22 February.
The decision comes after several months of intensive work against a backdrop of a national financial crisis.
Rising inflation, soaring energy bills and increasing interest rates have adversely impacted the Council's finances.
By law, the Council is required to produce an annual balanced budget where spending is within its available resources.
Due to the difficult economic climate, the Council was faced with a budget gap of £2.3 million for the forthcoming financial year unless action was taken.
Among the measures agreed are cost savings of £1 million, increased parking charges and a District Council tax rise of 2.99%, much lower than the current inflation rate.
The Council Plan details five priorities over the next five years to ensure budget allocations are tailored to meet them. Full Council agreed the priorities should be:
Combating the climate emergency.
Providing more social housing.
Supporting the local economy.
Enhancing the District's cultural offer.
Promoting equality, inclusion and fairness.
Councillor Chris White, the Council Leader, said:
I am pleased that Full Council has approved both the budget and the Council Plan.

Despite the severe challenges that we were faced with, we have managed to protect our core services. These include our social housing provision, leisure centres, recycling and sustainability work all of which are vital to the health, wellbeing and future prosperity of our residents.

Our Council Plan sets out our priorities for the years ahead and there are some exciting initiatives that we can look forward to.

We are proceeding at pace with the production of our draft Local Plan, the framework for development for the next two decades. This presents an opportunity to make sustainability a key focus in local town planning decision making so that growth can be managed in a way that will help local efforts to counter the effects of climate change.

We are continuing to make our Council homes more energy efficient. We have put in place an Energy Strategy so that by 2030, all Council-owned homes will be carbon net zero ready for when the national grid becomes fully carbon neutral.

Our parking services are being modernised to embrace digital technology and we will work had to maintain our strong recycling performance, one of the very best in the country.

The ambitious Jubilee Square development is near completion and will provide much-needed homes, commercial space and community facilities in the City Centre.

These along with many other programmes set out in our Council Plan will ensure that, despite the economic challenges, we will continue to make the District an even more vibrant place to live and work.
The Council Plan together with the budget can be viewed along with the meeting papers here.
Media contact: John McJannet, Principal Communications Officer: 01727- 819533; john.mcjannet@stalbans.gov.uk.