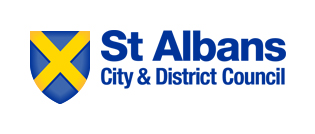 Budget and Council Plan update
A budget for the next financial year and a Council Plan have been recommended for approval by St Albans City and District Councillors.
By law, the Council is required to produce a budget where spending is fully matched by income.
Due to the challenging economic climate, the Council was faced with a budget gap of £2.3 million for 2023/24. Action taken to close that gap is included in the proposed budget.
The budget and Council Plan will now go before a meeting of the Full Council on Wednesday 22 February for approval.
Councillor Paul De Kort, Lead Councillor for finance, said:
Producing a balanced budget this year has involved taking very difficult decisions.

We have experienced a dramatic rise in the inflation rate to over 10% and energy bills, which are key to our leisure provision, have increased much more than that.

Interest rates also rose sharply in the Autumn, more than doubling the rate available for any planned future borrowing.

All of this has happened while the cost of living crisis experienced by residents has increased demand for many of our services.

Despite inflation driving up the cost of delivery of our services, the Government has curtailed our ability to respond by capping District Councils' tax rises to 3%, leaving a huge drop of 8% in real terms spending power.

As a result of these external pressures, we have proposed increasing the cost of some services such as planning fees and car parking charges. We are also proposing savings in our service delivery whilst still maintaining our statutory obligations and prioritising the most financially vulnerable in our community.

Despite the rush to complete a sound budget, after the central Government settlement was announced in late December, over the past three weeks we have introduced and discussed the proposed changes to provide transparency and allow revision. Some community groups highlighted areas of particular concern and we have been able to respond and make some adjustments where pinch points were raised.
The Budget proposals include an increase in the Council Tax of 2.99% for the coming financial year. For Band D properties, this will be a rise of £5.69, the equivalent of 11p a week. Social housing rents will increase by 7% which is 4% below the inflation rate.
The Council Plan ensures the Budget allocations are linked to the Council's priorities.
Councillor Chris White, the Council Leader, said:
The Council's key priorities, besides our core services for residents, are to continue our work to combat the climate emergency, to deliver more social housing, to support the local economy, to enhance the District's cultural offer, and to promote equality, inclusion, and fairness.

These, together with our desire to help local people get through the cost-of-living crisis, are our areas of focus over the next five years.
You can view the Council's £38.3 million Budget proposals, including the recommended savings, and the draft Council Plan in the Policy Committee papers here.
Media contact: John McJannet, Principal Communications Officer: 01727- 819533; john.mcjannet@stalbans.gov.uk.