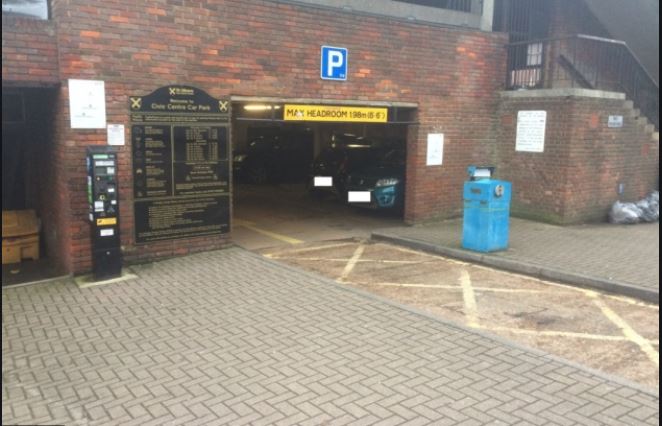 Car parking enforcement returns to normal
Car parking enforcement returns to normal in St Albans District from Monday 17 May as the COVID-19 lockdown comes to an end.
The rules were relaxed by St Albans City and District Council during the pandemic to help residents, community groups and businesses.
Civil enforcement officers – previously known as traffic wardens – concentrated on the City Centre and parking hot-spots.
In other areas, patrols only took action against vehicles that were dangerously parked or were causing an obstruction.
Normal enforcement will resume from Monday as COVID restrictions have been eased and more people return to work.
However, vehicles parked in controlled zones without a valid permit or voucher will not be issued with a parking ticket or penalty charge notice at first.
Officer will issue warning notices instead up until Monday 31 May to spread awareness of the return to normal enforcement rules.
During this fortnight persistent offenders will be fined, though, along with those parked in a dangerous or inconsiderate way.
Councillor Chris White, Leader and Portfolio Holder for Climate, Environment and Transport, said:
Our decision to temporarily ease parking enforcement has been a success as it has helped people and businesses to adapt to the lockdowns.

Residents who normally drove to work and didn't need a parking permit, for example, were not penalised for having to park their car on the street while they worked at home.

Volunteers and key workers visiting people in self-isolation were also supported in that they did not have to worry about getting a ticket.

We have monitored the impact of this initiative and with the lockdown now coming to an end, we felt this was the right time to act. From Monday, pubs and restaurants open indoors and more people will return to their workplaces.

To allow everyone to readjust to normality, we will issue warning notices at first to cars that have infringed the rules. I am sure our residents will support this common sense approach.
In a further effort to support the community, free parking will be allowed in City Centre car parks from Monday 17 to Monday 24 May from 3pm to 7.30am.
This is intended to boost visits to the high street as it fully reopens and provides 1,690 free spaces. The car parks involved are the Civic Centre, Drovers Way, Russell Avenue, London Road and Bowers Way East and West.
Normal rules will resume in all other Council-owned car parks.
To apply for a permit, go to: https://www.stalbans.gov.uk/permits-suspensions-and-car-park-season-tickets
Councillor contact: Councillor Chris White, Leader and Portfolio Holder for Climate, Environment and Transport, Email: cllr.c.white@stalbans.gov.uk; 01727 845300.
Contact for the media: John McJannet, Principal Communications Officer: 01727-819533;  john.mcjannet@stalbans.gov.uk.