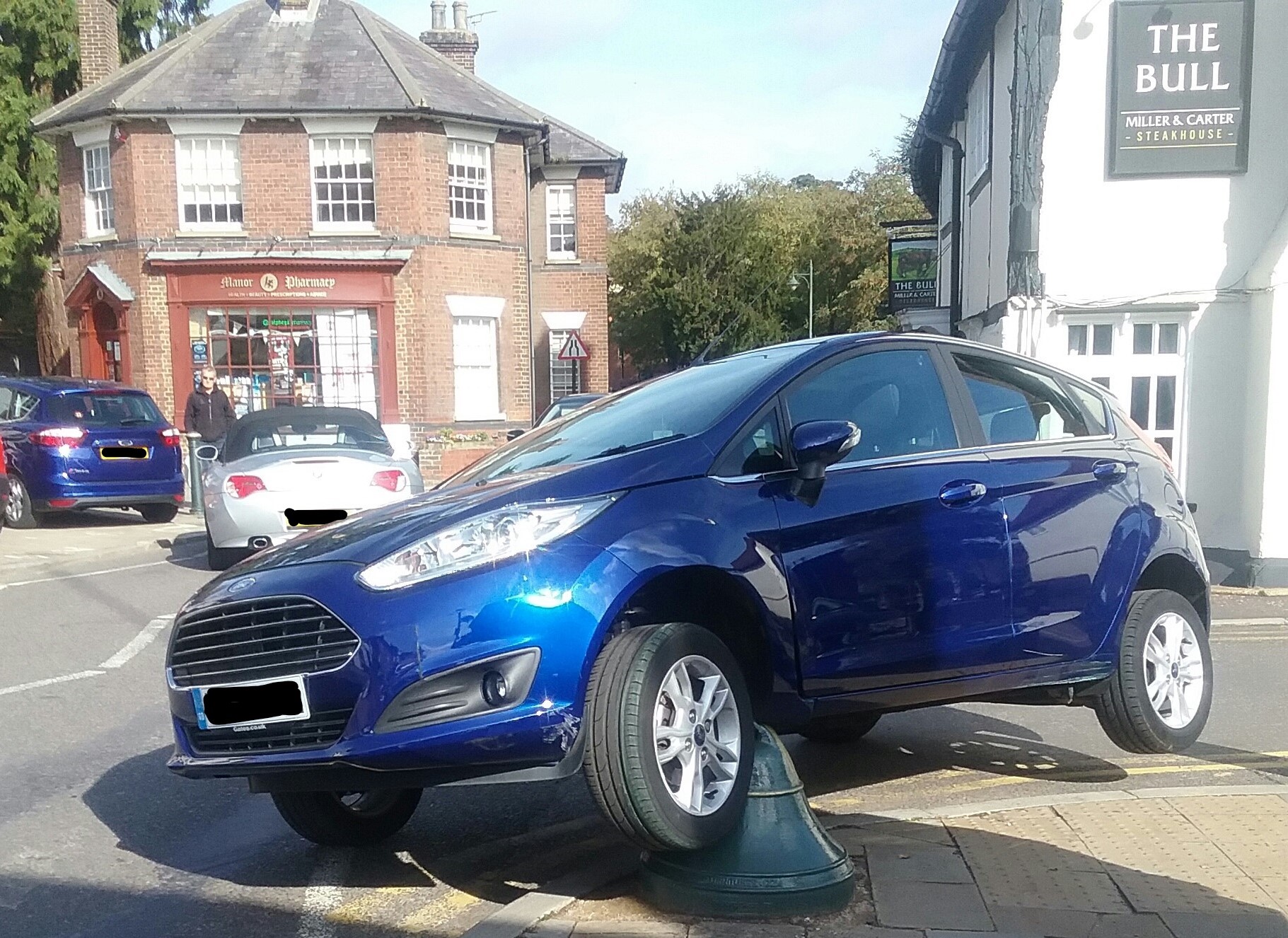 Changes to parking services put forward
More civil enforcement officers (CEOs) should be put on the streets of St Albans District to deter illegal parking, a Council Committee has suggested.
The recruitment of the CEOs - previously called traffic wardens – needs to be made a top priority for St Albans City and District Council's parking services, it was said.
The issue was discussed at a meeting of the Council's Community, Environment and Sport Scrutiny Committee.
Recruiting and retaining staff were said to be the major challenges that needed to be overcome if sufficient CEOs were to be deployed.
Councillors considered how the Council has performed since taking back control of 12 of its car parks and on-street parking enforcement. These responsibilities had been contracted out to private firms for around 15 years.
The car parks involved have 2,000 spaces and 1.5 million users a year while there are over 7,000 street spaces.
Around 13,000 penalty charge notices were issued in the year to October 2019 when the Council resumed control.
A report on progress since then is to be compiled by a Task and Finish Group and submitted to the Council's Cabinet by Thursday 23 April.
To help with its work, the Committee is to make the Group aware of the main points raised by Councillors at its meeting on Thursday 5 March. These included suggestions that:
The Council's parking services team should identify its priorities so that their work can be properly scrutinised.
The top priority should be recruiting more CEOs. Town and Parish Councils should be given the opportunity to report parking violations and have the option to pay for extra patrols if required.
Signposting for all car parks, both on the street and online, should be improved and the new telephone hotline number for the public to report concerns should be better publicised. This is 01727-845283
The procedure for tenants to acquire a resident's parking permit should be made fairer so that they do not need to provide more documentation than homeowners.
The installation of charging points at car parks should be investigated.
Councillor Annie Brewster, the Committee's Chair, said: "The Council's Parking Services team was faced with a formidable challenge when taking over direct management of car parks and parking enforcement last year.
"It is clear that in the succeeding months, a number of issues have arisen with many residents and businesses looking for us to make major changes to the current arrangements.

"The overwhelming view of the Committee was that the number one priority has to be getting a full complement of Civil Enforcement Officers on the streets to ensure parking restrictions are being properly applied.

"A number of other issues were also raised and these will be passed on to the Task and Finish Group to highlight in its progress report."

"Having taken back control of some key parking assets, it is vital that we respond to the needs of our residents and businesses, make improvements where necessary and deliver a first-class service.

"We will be keeping an eye on performance in the coming months and looking to the Task and Finish Group to produce a report that will map the way ahead."
Picture: a badly parked car in Wheathampstead.
Councillor contact:
Cllr Annie Brewster, Chair of Community, Environment and Sport Scrutiny Committee: 01438 832255, cllr.a.brewster@stalbans.gov.uk.
Contact for the media: 
John McJannet, Principal Communications Officer: 01727 819533, john.mcjannet@stalbans.gov.uk.