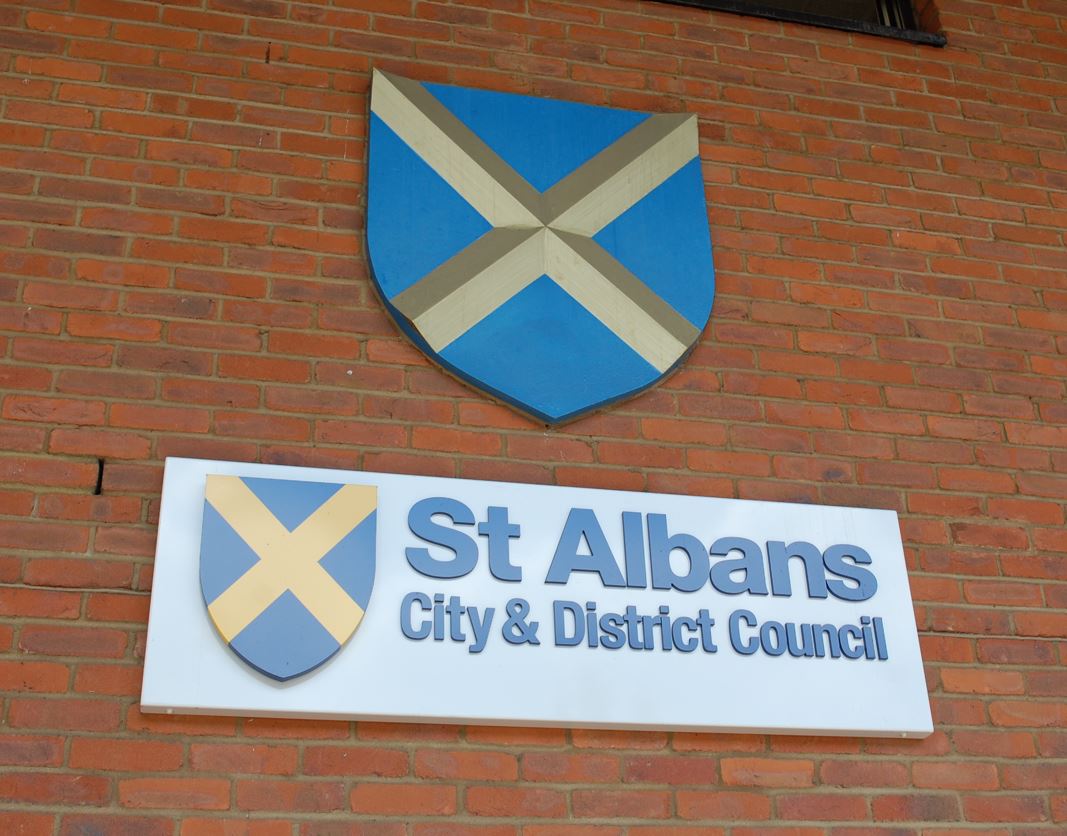 Changes to St Albans City and District Council's Committee system
A new committee dedicated to tackling the climate emergency along with major planning policies has been set up by St Albans City and District Council.
The initiative is one of a number of significant changes to improve the efficiency of the Council's committee system.
The intention is to streamline the work of the main committees and avoid overlap as well as reduce the number of meetings by 10%.
The changes are in response to recommendations made by a Corporate Peer Challenge conducted by the Local Government Association earlier this year.
A Peer Review Team of six senior local government officials and Councillors from around the country visited the Council to analyse its governance and work.
They have since delivered their preliminary findings with the Committee changes being among the key recommendations.
The new structure was approved by the Annual Meeting of Council on Wednesday 24 May.
There are now four main service and scrutiny committees:
Strategy and Resources – replaces the Policy Committee and will continue to oversee the budget as well as having some additional responsibilities including large-scale property developments and business engagement.
Planning Policy and Climate – leads on efforts to improve the District's environment. It is also the decision-making body for planning policy, including the creation of a new Local Plan.
Public Realm – will continue its work on parks and green spaces, playgrounds, waste and recycling, sport and leisure, car parking, food safety, museums and the arts.
Housing and Inclusion – oversees social housing, homelessness, asylum seekers and refugees, community protection and the equality, diversity and inclusion strategy.
Each of the four Committees continues to be Chaired and Vice-Chaired by Lead Councillors who each have responsibility for a series of Council services and activities.
One of the main changes is that there is no longer a Regeneration and Business Committee. Its responsibilities have been divided up among the other Committees.
The Overview and Scrutiny Committee has also been stood down with its responsibilities, such as reviewing policy and performance, being made part of each Committee's work.
This was a Peer Challenge recommendation and is the common practice among other Councils with a similar structure including neighbouring Three Rivers.
In addition, the Council Leader's Question Time has now been made a formal part of Full Council meetings. This allows urgent questions to be put to the Leader by Councillors with no advance warning.
Full Council also agreed to establish a Constitution Committee with responsibility for monitoring and reviewing the Council's constitution.
The Audit Committee has been renamed the Audit and Governance Committee to take into account its wider work.
Under the previous structure, a total of 63 meetings were scheduled a year for all Committees which also include Licensing and Regulatory, City Neighbourhoods and Planning (Development Management).
The new structure sees a reduction of 10% to 57 a year.
Suzanne Jones, the Council's Strategic Director for Customer, Business and Corporate Support, said:
We have responded swiftly to the Corporate Peer Challenge and adopted their recommendations to improve the Committee system.

These are significant changes and our new Constitution Committee will conduct a review after six months of its operation to see if the new system is having the impact we hope for.
Contact for the media: John McJannet, Principal Communications Officer, 01727-819533,  john.mcjannet@stalbans.gov.uk.