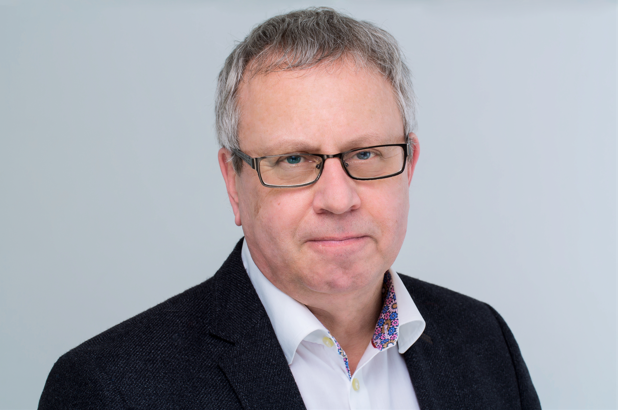 Chris White re-elected as Council Leader
Councillor Chris White has been re-elected as Leader of St Albans City and District Council for the coming year.
He was voted into the position at the Council's Annual Meeting on Wednesday 25 May following the Council elections earlier this month.
Seven other Lead Councillors, who have prime responsibility for a number of Council services and activities, were also appointed.
Each Lead Councillor will sit as a chair or vice-chair of one of the four main committees.
Cllr White said after the meeting:
I am honoured to have been elected Leader of the Council for another year during which we will seek to make further progress with our main priorities.

These goals include tackling the climate emergency and improving the local environment, providing more social housing and developing a new Local Plan for the District.

The Council has appointed a new leadership team to work with me on achieving those objectives in the face of some very formidable challenges.

We will have to cope with rising inflation and all the many issues that the cost of living crisis will bring. We are determined, though, to deliver on our key projects so that we can make St Albans District an even more vibrant and thriving place to live in.
The Lead Councillors with their main responsibilities listed are:
Chris White – Leader and Chair of the Policy Committee: climate emergency, tree strategy, air quality, electric vehicle strategy, planning, building control and relations with other public bodies in Hertfordshire.
Helen Campbell – Deputy Leader and Chair of the Public Realm Committee: parks and open spaces, car parks and parking, sport and leisure contracts, cemeteries, playgrounds and street cleaning. Pic above.
Allison Wren – Vice-Chair of the Public Realm Committee: waste management and recycling, museums and public toilets.
Paul De Kort – Vice-Chair of the Policy Committee: Council Tax and Business Rates, the budget, financial strategy, customer services and IT.
Jacqui Taylor – Chair of the Housing Committee: social housing, homeless strategy, sheltered accommodation and emergency planning.
Sarwar Shamser – Vice-Chair of the Housing Committee: equality, diversity and inclusion strategy, asylum seekers and refugees, welfare benefits, community grants, the community lottery and the Access Forum.
Robert Donald – Chair of the Regeneration and Business Committee and Vice-Chair of the City Neighbourhoods Committee: commercial and development strategy, large capital projects, infrastructure and property and asset management.
Danny Clare – Vice-Chair of the Regeneration and Business Committee: economic development, the night-time economy, relations with St Albans BID, the visitor partnership, culture strategy, licensing and markets.
Contact for the media:
John McJannet, Principal Communications Officer,  01727-819533, john.mcjannet@stalbans.gov.uk.