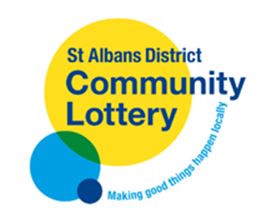 Community groups urged to sign up to good cause lottery
Rainbows, guides, sports clubs and other voluntary groups are being urged to sign up to the St Albans District Community Lottery.
The lottery has been launched to raise much-needed funds for charities and community groups within the District.
Around 45 organisations, including Sustainable St Albans and the OLLIE Foundation, attended an information event last month on how they could take part in the initiative.
Now smaller community groups in the District are being invited to add their support to the scheme.
They can benefit financially as 50% of sales go towards good causes with ticket buyers able to choose where they want their money to go.
Lottery tickets, which will cost £1 each, go on sale from Tuesday 22 March with the first draw being held on Saturday 23 April at 8pm. There will be a top prize of up to £25,000.
St Albans City and District Council has set up the lottery with Gatherwell which operates around 80 others across the country.
Councillor Chris White, the Council Leader, said:
It is hoped the District's good causes will receive between £80,000 and £134,000 a year once the lottery gets going.

A lot of the bigger organisations have already committed to supporting it knowing that they can get 50% of the proceeds of the tickets that they sell.

However, we don't want our smaller community clubs and groups to miss out, so we are asking them to sign up to the scheme.

We need them to promote the lottery to our residents and explain how it can provide some much-needed finance for their activities.
Groups can sign up as a good cause by going to the dedicated website: https://www.stalbansdistrictlottery.co.uk/
The lottery will be online and paperless to promote sustainability and keep costs low with tickets purchased from the website.
For each £1 spent, 50p will go to good causes and 10p to the Council's community grants scheme and its licensing costs. The prize pot will get 20p with weekly draws on a Saturday and the remaining 20p will go to the operators to cover their costs.
Contact for the media: 
John McJannet, Principal Communications Officer: 01727 819533, john.mcjannet@stalbans.gov.uk.