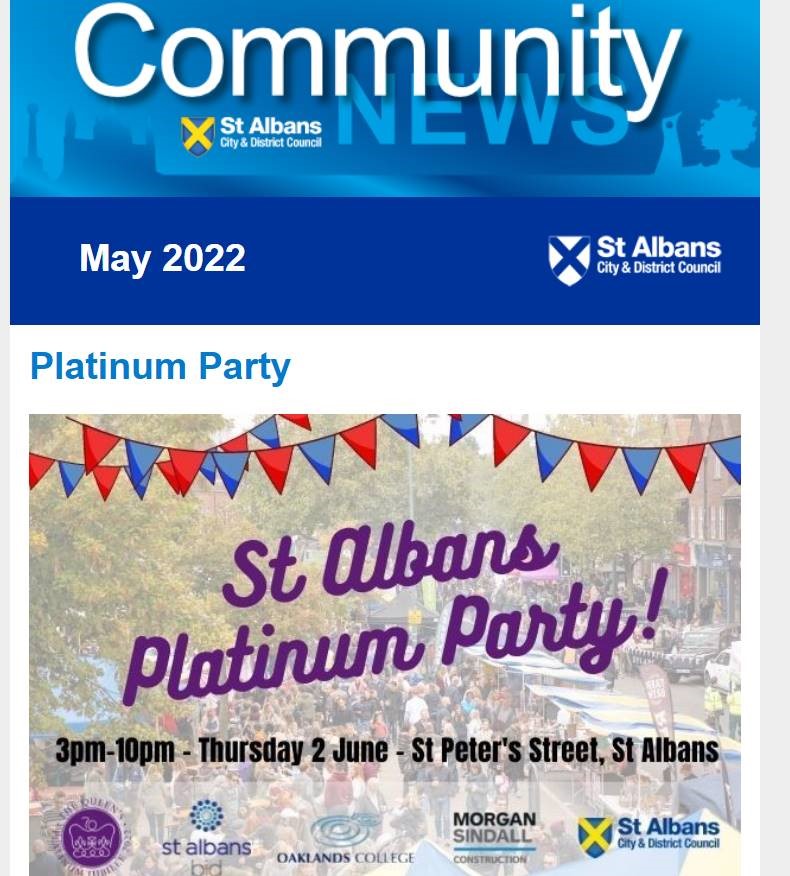 Community News – new monthly edition launched to keep residents informed about events around St Albans District.
You can sign up to have the monthly newsletter sent to you be email here: bit.ly/3Lvlb7Y..
The newsletter will keep you up to date about the Council's services and activities throughout the District.
The May edition includes details about June's free Platinum Jubilee Street Party,  the opening of new cycle tracks, the recent election results, a car club and what's on at the museums.
You can view it here: https://content.govdelivery.com/accounts/UKSTALBDC/bulletins/317f64b.