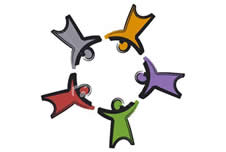 Contract for community CCTV extended
The contract to provide closed-circuit television systems (CCTV) for public places in St Albans District, has been extended for two years.
Under the current three-year contract, Videcom Security has provided community CCTV to St Albans City and District Council and Welwyn Hatfield Borough Council since 1 April 2013. The contract was awarded following a formal public procurement process and includes an option for a two-year extension. 
At a meeting on Tuesday 21 July, the District Council's Cabinet heard the contract will be extended for a further two years with effect from April 2016. 
Videcom has agreed that the contract price for years four and five will remain frozen at the current price without any inflationary uplift.
Councillor Beric Read, Portfolio Holder for Community Engagement and Localism for St Albans City and District Council, said: "Both councils use this invaluable system to help prevent crime and disorder in public places, maintaining public safety in the process. CCTV is also used to locate missing people and to protect people who are vulnerable."
The decision to extend the contact was made by the designated senior officer at the District Council with agreement of the Portfolio Holder for Community Engagement and Localism. Welwyn Hatfield Borough Council is supportive of the extension, subject to its own Cabinet approval.
The meeting was webcast and can be watched on the Council's website at: https://stalbans.public-i.tv/core/portal/home. The agenda and papers for the meeting are available at: https://stalbans.moderngov.co.uk/mgCommitteeDetails.aspx?ID=117.
Councillor contact:
Councillor Beric Read, Portfolio Holder for Community Engagement and Localism for St Albans City and District Council
Tel: 07956 220264
Contact for the media:
Amanda Wilkinson, 
Senior Communications Officer 
St Albans City and District Council
Tel: 01727 819317 
E-mail: amanda.wilkinson@stalbans.gov.uk