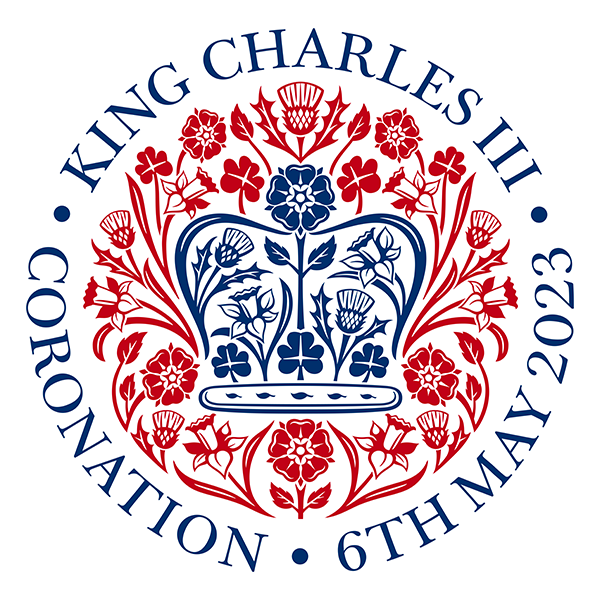 Coronation weekend events in St Albans District
St Albans City and District Council is supporting a number of exciting events and activities during the Coronation Weekend as are the area's Parish and Town Councils.
The City's historic market, which is run by the District Council, will be decked out in red, white and blue.
The Museum + Gallery will have souvenirs for sale in its shop while its café will have Coronation-themed food on offer
There will also be street parties, community picnics, live music and many other events to celebrate the Coronation of King Charles III and The Queen Consort.
The Mayor of St Albans City and District, Councillor Geoff Harrison, will be visiting a number of the venues. He said:
The Coronation Weekend will be a fabulous occasion which will be talked about for decades to come.

The whole nation will come together for the Coronation of The King and The Queen Consort and we want to ensure our District's celebrations are memorable.

Our Charter Market is the beating heart of the City and it will be a vibrant place to visit on the day of the Coronation.

We are also working with community groups and other organisations to facilitate events and raise awareness of both the Big Lunch and the Big Help Out. All in all, it is shaping up to be a terrific weekend.
Saturday 6 May – the day of the Coronation of The King and The Queen Consort:
St Albans Market stalls and surrounds will be adorned with patriotic bunting along with Union Jack flags.
Traders will be encouraged to join in the fun, theme their stalls and some of their produce, too.
To add to the jubilant atmosphere, a number of street buskers will provide live entertainment while the Ovo Theatre will stage a performance of musical numbers from their past productions with a live band.
At the Museum + Gallery, there will also be a drop-in craft activity, Create your own Coronation Crown, from 11am to 5pm.
St Albans Cathedral is screening the Coronation from 10am in the nave followed by a bring-your-own lunch and cash bar. Evensong will be sung by the Cathedral choir at 5pm. Admission is free and £5 donations on the door are welcome.
St Peter's Church will also be screening the Coronation from 10am and offering visitors tea and coffee.
Elsewhere in the District, St Stephen Parish Council is organising a Coronation Festival at Greenwood Park from 3pm to 10pm.
There will be live music, a big screen showing highlights of the Coronation, children's activities, food and drink stalls and a fireworks finale. Everyone is welcome and the event is free.
Wheathampstead Parish Council will be hosting a community picnic including a live screening of the Coronation at Marford Memorial Hall from 11am to 3pm
There will be afternoon tea and cake, a licensed bar, ice cream van and games. Everyone is welcome and admission is free.
Harpenden Town Council will be flying two Union Flags, with the Coronation Emblem in the middle, throughout the weekend. One flag will fly on the Town Hall flagpole and the other at Baa Lambs on Harpenden Common.
Additionally, the Town Centre will be decked out in red, white and blue bunting. There will also be a Coronation Window Trail, featuring shops and other businesses, with the chance of winning a Royal-themed prize by answering a series of questions.
To commemorate the historic event, the Town Council is putting together stories and photographs in a special book to show how Harpenden celebrated the occasion. Schools, charities, churches and community groups will be able to contribute.
Sunday 7 May, The Big Lunch:
Neighbours and communities are invited to share food and fun together as part of the Coronation Big Lunch.
St Albans Mayor Cllr Harrison will be attending as many of these street parties as possible.
Residents who would like him to call in to their events should make a request to mayoralty@stalbans.gov.uk.
Redbourn Parish Council is organising The Big Coronation Party on Redbourn Common on this day from 4pm to 8pm, including a funfair and live music with residents asked to bring their own picnic and drinks.
London Colney Parish Council is planning a Big Lunch, with musical entertainment and a fancy dress competition, at the Caledon Community Centre where there will also be an exhibition of photographs from the 1953 Coronation of Queen Elizabeth II. Tickets for the lunch are on sale at £7 per person from www.ticketsource.co.uk/londoncolneypc.
Monday 8 May, The Big Help Out:
This is a day to celebrate the work of charities and voluntary groups who do so much for the community.
St Albans City and District Council is working with Communities 1st, the umbrella organisation for the District's voluntary sector, to encourage groups to stage an event.
This will allow people the chance, for example, to take part in a voluntary activity and see for themselves the work that is undertaken to support communities.
Any group which wishes to get involved can find out more at https://thebighelpout.org.uk/.
At the Cathedral from 10.30am, volunteers are invited to come along for a litter pick as well as polishing and cleaning within the building. All materials will be provided.
Redbourn Parish Council is organising a Big Litter Pick with a 10.30am meet at the Parish Centre car park. Contact clerk@redbourn-pc.gov.uk if you wish to take part.
Harpenden Town Council is assisting several local organisations with their initiatives. The Girl Guides will have a stall on the concourse, outside the library, planting and giving out flowers as an act of kindness while the Scouts are also planning an attraction to highlight their community work.
Keep up to date:
A schedule of what is happening across the District over the weekend is available on the Enjoy St Albans website at https://www.enjoystalbans.com/things-to-do/coronation/ .
This will be updated as new activities and events are added. If you know of anything taking place that should be included, please email events@stalbans.gov.uk with information.
More details of events in Harpenden are available on the Town Council's website at www.harpenden.gov.uk/coronation and information about how to organise a street party is available at  http://ourstreetparty.org/stalbans/ .
The Cathedral is offering Long Live The King! guided tours in the run-up to the Coronation and after the event.
Guides will explain over 1,200 years of Royal connections with the Cathedral from the foundation of the Abbey Church by King Offa  of Mercia in 793 to visits by Queen Elizabeth II.
The tours will take place on Monday 1 May at 11am, Friday 5 May at 2pm, Thursday 11 May at 2pm  and Saturday 13 May at 11am. Tickets cost £7 and will be available from the Cathedral website: https://www.stalbanscathedral.org/.
N.B. This news release was originally published on 13 April.
Media Contact: John McJannet, Principal Communications Officer, St Albans City and District Council, 01727 819533, john.mcjannet@stalbans.gov.uk.