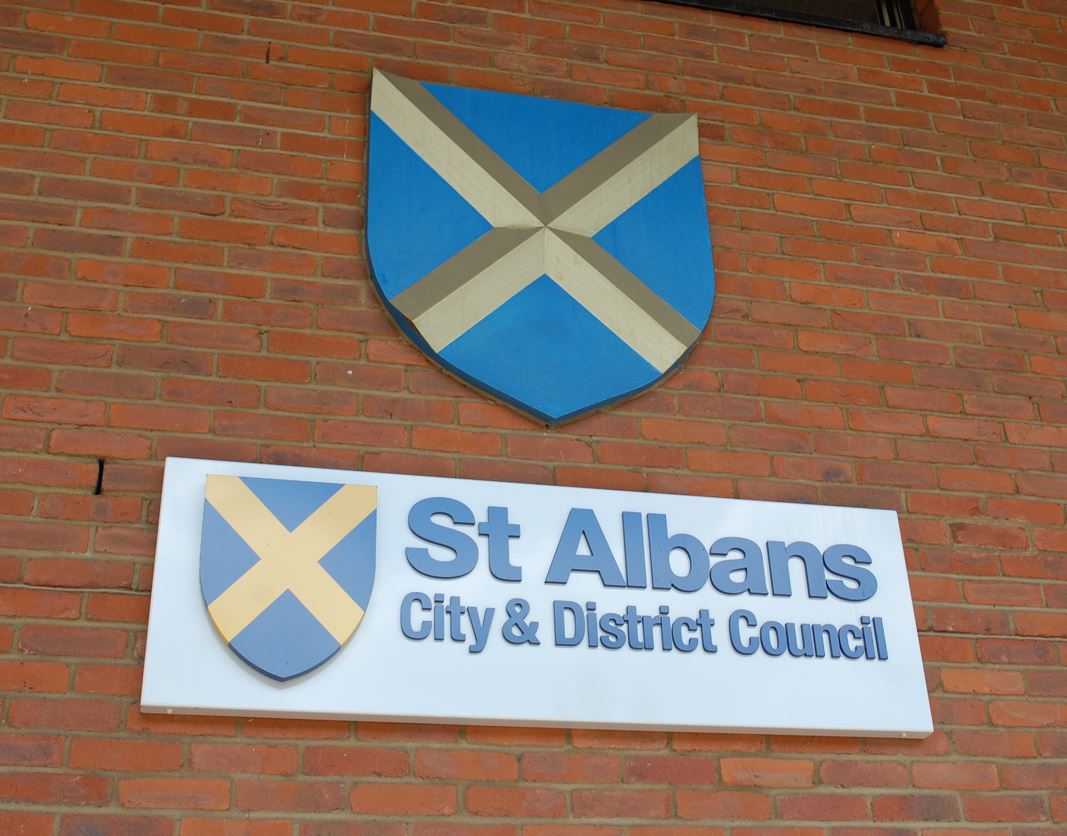 Corporate Plan and Budget approved
Measures to tackle the climate emergency, create more social housing and achieve other priorities have been approved by St Albans City and District Council (SADC).
A Corporate Plan and Budget for 2022/23 were adopted by a meeting of the Full Council on Wednesday 23 February.
Among the main budget proposals are £700,000 in savings in order to narrow a gap between spending and income largely caused by the impact of the pandemic.
An average rise of 2.7% in SADC's share of Council Tax, which is around 10% of the total bill, was also approved
There is to be a rent increase for Council housing tenants of 4.1% which follows Government guidelines of the CPI inflation rate plus 1%.
Councillor Chris White, the Council Leader, said in a foreword to the Corporate Plan for 2022/27:
The Council has moved swiftly to take a local lead on tackling the climate emergency and to address the shortage of social housing by building more homes for people on our housing register.

These, together with our desire to support local businesses and communities as they emerge from the ravages of the pandemic, and the replacement of aging facilities across the District, remain our priorities.
He added:
We have had to make tough choices about our spending and how we operate so that we address the huge hole in our finances left in the aftermath of the pandemic and continued cuts from Government.

A large part of the Council's work this year will be about filling our budget gap and reshaping our services for the digital age.
An organisational restructure, including the appointment of a new leadership team, would "put residents and their needs front and central in our service provision".
Climate emergency
Cllr White said the Council's Sustainability and Climate Crisis Strategy, developed with a number of environmental groups, has set out actions to cut the District's emissions to net zero by 2030.
A Local Plan is being drawn up "to hardwire sustainability into local development activities so that inevitable growth can be managed effectively".
Social housing
Cllr White said the Council is building new homes for social rent but recognises that many more are needed with the main demand being for three-bedroom properties.
He added:
New housing schemes will need to involve a mix of housing to provide Council income or profits from sale, and social housing and rules for the percentage of social housing need to be flexible to deal with individual circumstances.

But in general, projects controlled by the Council should involve 40% social housing, measured by projected value.
Local business
Cllr White said the Council will continue to work with partners on "street markets, city centre vision, cultural strategy and visitor destination management".
He went on:
Above all we need to ensure that we continue to listen to business and work with our partners to address their needs.
Communities
Cllr White said last year saw the opening of new leisure and culture centres in Harpenden.
This year, the focus is on overhauling community centres including one in Sopwell to replace Marlborough Pavilion and another in Fleetville.
He added:
The Council's own commercial and development operations will continue to be our primary means of delivering many of our social housing and community facility improvements

Such operations will also generate investment income to fund more housing locally, especially much needed social rented homes, and to regenerate Council assets to support future retail, commercial, cultural and community needs.
The Corporate Plan and Budget along with other papers from the Full Council meeting can be viewed here.
Councillor contact: Councillor Chris White, Leader and Chair of the Policy Committee: cllr.c.white@stalbans.gov.uk; 01727 845300.
Contact for the media:  John McJannet, Principal Communications Officer: 01727 296130; john.mcjannet@stalbans.gov.uk.