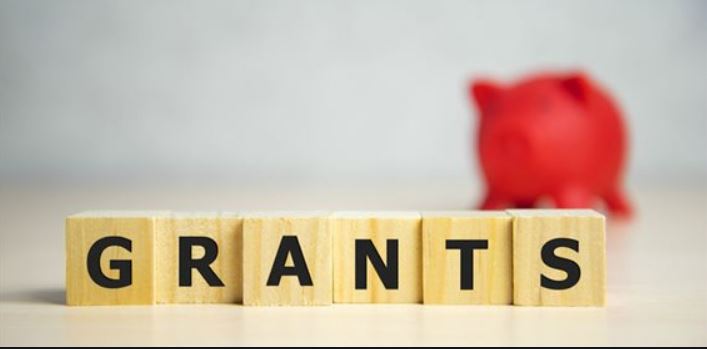 Council distributes almost £1.3 million of grants to local businesses
Almost £1.3 million of non-repayable grants have been given to small businesses and voluntary groups in St Albans District to help them during the COVID-19 pandemic.
St Albans City and District Council distributed the money from the Government's Discretionary Grants Fund.
It comes on top of £26 million the Council had previously delivered to local businesses from two other Government funds.
The intention on this occasion was to help businesses which had so far missed out on financial support during the public health emergency.
More than 200 businesses benefited including two of the most popular entertainment venues in St Albans - the Odyssey Cinema and the Horn pub which has a live music stage.
Market traders, pubs, independent shops, parish councils, charities, nurseries and small firms which share office space were also helped.
Among them were the Engineer pub and Threads gift shop, both Harpenden, the Skin to Love Clinic, St Albans, the Rose and Crown, Sandridge, and Wheathampstead Lawn Tennis Club.
The Council allocated 99.95% of the money available to it with only £700 being returned to the Department of Business, Energy and Industrial Strategy.
Councillor Mandy McNeil, Portfolio Holder for Business, Tourism and Culture, said:
We received more than 500 applications to the Discretionary Fund from businesses and other groups in the District.

That presented us with a formidable administrative challenge as we had to check the validity of all these claims, decide which ones were eligible for funding and arrange for the money to be paid.

Throughout the process, we were very much aware that these small local businesses needed this financial support to be given to them as quickly as possible.

I feel we rose to the task and I am delighted that we managed to distribute almost all of the District's funding allocation. I just hope that the money will keep these businesses afloat at this exceptionally difficult time.
The Government indicated that discretionary grants should primarily help with property costs and go to businesses that had not received cash from their other COVID-related schemes.
In addition, the Council decided to include businesses which help make the District a vibrant place to live and work.
The Council has now distributed a total of £27 million of non-repayable grants to around 1,800 local businesses and other organisations. Payments to applicants were up to a maximum £25,000.
A wide range of audit checks, including some site visits, were carried out to guard against fraud.
The two other Government schemes were the Small Business and the Retail, Hospitality and Leisure Grant Funds.
Cllr McNeil said:
This injection of money into our local economy has been critical for many of our businesses and we will deliver any other financial support should it become available as we head into another lockdown.

The administrative experience that we have gained means we will be able to act swiftly and effectively.
For up to date information about the current lockdown and support available to business, please see the Council's website: https://www.stalbans.gov.uk/.
Councillor contact:  
Mandy McNeil, Portfolio Holder for Business, Tourism and Culture: 07584 198999, cllr.m.mcneil@councillor.stalbans.gov.uk
Contact for the media: 
John McJannet,
Principal Communications Officer,
Tel: 01727 819533
Email: john.mcjannet@stalbans.gov.uk.