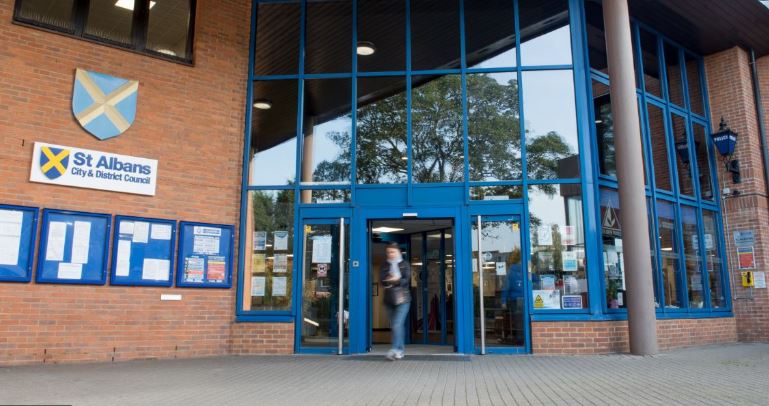 Council to join shared service to provide disability improvements to homes
St Albans City and District Council is to join the Hertfordshire Home Improvement Agency (HHIA) to deliver grant-funded disability aids and adaptations to householders.
The Council is combining with several other local authorities to provide the shared service to those eligible for a Disabled Facilities Grant.
The idea is to provide residents with a more effective and efficient service, achieving greater value for money.
A report about the initiative was given to a meeting of Full Council on Wednesday 7 December. Council approved joining HHIA with one staff post to transfer to the agency.
HHIA will provide its service to owner occupiers as well as private sector and housing association tenants. The Council will continue to provide a Disability Facilities Aids and Adaptations Service to its own tenants.
Improvements include features such as ramps for wheelchairs, grab rails, shower chairs and stair lifts.
This is the latest service the Council has decided to share with neighbouring local authorities and agencies.
Planning enforcement, building control and internal audit services began to be shared earlier this year while the legal service is scheduled to be shared from early next year.
Councillor Jacqui Taylor, Chair of the Housing and Inclusion Committee, said after the meeting:
Pooling our resources with other Councils as part of the Hertfordshire Home Improvement Agency will have many benefits.

Our residents who qualify for a Disabled Facilities Grant will have access to a wide range of expert advice and it will ensure a resilient and high quality service.

It will also allow our housing team to focus on the needs of our own Council tenants, providing any disability adaptations that they may require.

This initiative further demonstrates our commitment to seek out opportunities to collaborate with neighbouring Councils and strengthen the services that we deliver.
The other local authorities within HHIA are Hertfordshire County Council and the District Councils of Broxbourne, East Herts, North Herts, Stevenage and Watford.
Media Contact: John McJannet, Principal Communications Officer, 01727 819533, john.mcjannet@stalbans.gov.uk.