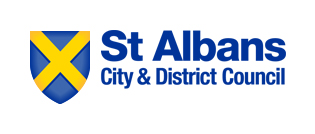 Council Plan recommendations underpin the Council's approach over the next five years
Council Plan recommendations underpin the Council's approach over the next five years
St Albans City and District Council's Policy Committee has given the green light to a draft Council Plan for 2023-28.  The Council Plan is being recommended to District Councillors who will consider it at their budget setting Council meeting on Wednesday 22 February.
Councillor Chris White, Leader of the Council, said: "Our priorities are to continue our work to combat the climate emergency, to deliver more social housing, to support the local economy, to enhance the District's cultural offer, and to promote equality, inclusion, and fairness.

"While current financial uncertainty means we need to make tough choices about our spending and how we operate, there is plenty of good news too.

"St Albans District is one of the best performing local authority areas for recycling in England and we want to ensure we maintain our strong position with the help of residents.

"We are reshaping and modernising our parking services to encourage responsible car use and make improvements for residents.  We will be upgrading our digital parking services so that paper permits will no longer be needed, making applications for many residents much easier and reducing our use of paper and energy.

"The developing Local Plan – which will set out what can be built how and where in our District for the next two decades – presents an opportunity to make sustainability a key focus in local town planning decision making.  This will mean that growth can be managed in a way that will help local efforts to counter the effects of climate change.

"We want to ensure that Council homes are warm, dry and energy efficient. This is why we have pledged that all Council-owned homes will be carbon net neutral by 2030, assuming the national grid reaches net zero by that time.

"At the same time, we want to see new homes provided for social rent and will be innovative in continuing to deliver on our housing and community programmes. We are also transforming processes to reduce turnaround times for empty Council-owned properties so families in need can be housed more quickly. We will continue to support people facing homelessness through our dedicated support services. 

"Working closely alongside the County Council will help to deliver the transport infrastructure improvements we want to see in our District to make walking and cycling safer and attractive to those who want to reduce their reliance on cars. This is important to ease congestion, improve air quality and reduce carbon emissions.

"Jubilee Square, the Council's new city centre development built on the site of the old police station, is completely reshaping an important part of the city landscape. Beautiful new business premises, community facilities, homes and landscaped public spaces are being created for people to enjoy.

"Our museum service is playing an important part in supporting city centre vibrancy. Latest data shows the museums contributed £3 million to the local economy last year by attracting visitors to our City and District. This has been recognised by the Arts Council with a major grant for 2023-2026. We are preparing a new cultural strategy to capitalise on our strengths and develop our potential.

"St Albans District was identified in early 2023 as one of the top ten areas in the country with high levels of social trust. This is linked to our high quality of life and evident community spirit underpinned by tolerance, kindness, and a sense of belonging. The high number of local residents who have warmly welcomed Ukrainian guests into their homes is testament to the importance local people give these qualities. The composition of our community is ever changing, and, while our traditions remain important, diversity undoubtedly enriches life locally. That's why we are making equality, inclusion and fairness a priority too."
You can view the draft Council Plan athttps://stalbans.moderngov.co.uk/documents/b50016533/Item%207%20-%20Appendix%201%20-%20Council%20Plan%2022nd-Feb-2023%2019.00%20Council.pdf?T=9
At the Council meeting on 22 February, Councillors, in addition to agreeing a budget and Council Plan, will be setting the District Council's element of the Council Tax, and the total Council Tax including the precepts from Hertfordshire County Council, the Police and Crime Commissioner and the Town and Parish Councils.
Media contact:
Claire Wainwright, Strategy and Policy Manager, St Albans City and District Council:  claire.wainwright@stalbans.gov.uk, tel 01727 819572.