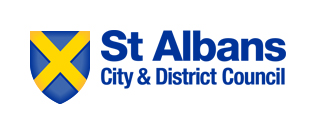 Council's latest Covid-19 business grants application process is now open
St Albans City and District Council has announced a package of financial support for businesses that continue to be severely impacted by the Coronavirus pandemic.
A range of 'mandatory' grants are available to those businesses that were obliged to close in November during the second lockdown.  These are for business such as non-essential retail, pubs and restaurants that were unable to operate as normal during the period of national restrictions.  This support will also be available to businesses which will be forced to close during the Tier 3 restrictions due to start in St Albans District on Saturday (19 December). 
In addition to these 'mandatory' grants, the Council will be providing further 'discretionary' support to businesses in the hospitality, leisure, retail and a number of other sectors experiencing a significant reduction in trade due to restrictions.
The majority of this discretionary funding will come from the £2.9 million 'Additional Restrictions Grant' Fund awarded to the Council by the Department of Business, Energy and Industrial Strategy.
Businesses may also be able to receive an advance of the support to which they are entitled, to ensure they are able to pay their essential bills.
The Council will be using this money to help some home-based businesses in the District too and residents who may have found themselves excluded from previous financial support schemes.  
Cllr Mandy McNeil, Portfolio Holder for Business, Tourism and Culture at St Albans City and District Councillors said:
"There are a number of new grants available to local businesses to help them at what is for many an exceptionally difficult time. 

"These latest grants have been made available to support businesses in the hospitality, leisure, and retail sectors among others, where there have been, and continue to be, significant losses of trade due to the pandemic restrictions. 

"The Council is also keen to provide help to home-based business, which have suffered from a lack of support in previous rounds of grants applications.  

"As we enter Tier 3, more of our local businesses will be under severe pressure during the period of the year when many would usually expect to take a large share of their annual turnover.  These grants are therefore timely."
Information about the various business grants available, and links to the application forms can be accessed via the Council's website.  See: https://www.stalbans.gov.uk/business-and-licensing.   
Councillor contact:  
Mandy McNeil, Portfolio Holder for Business,Tourism and Culture
Email: cllr.m.mcneil@councillor.stalbans.gov.uk
Tel: 07584 198999.
Contact for the media:
Claire Wainwright, Policy and Communications Manager: 01727 819572, claire.wainwright@stalbans.gov.uk.