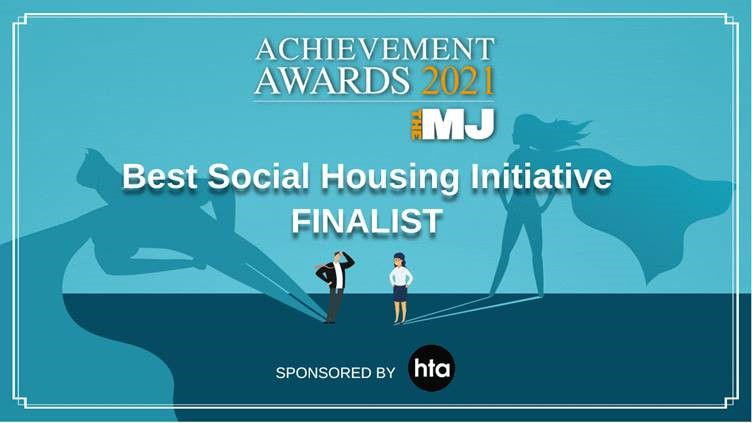 Council's social housing work recognised in national awards
An ambitious £43 million project to modernise sheltered housing by St Albans City and District Council has achieved national recognition.
The annual Municipal Journal (MJ) achievement awards has named the Council as a finalist in the best social housing initiative category.
The project, which was started in 2005 and completed this year, involved the transformation of 11 sheltered housing blocks.
They were either demolished and rebuilt to modern standards or completely refurbished to create new social rent, affordable rent and shared ownership homes.
One block was converted into the District's first flexi-care accommodation that provides round-the-clock support for its residents.
The initiative also resulted in some of the new tenants moving out of larger properties, releasing them for younger families who were in need of more space.
When the project started, the Council had 350 units of sheltered accommodation that were no longer fit for purpose.
All were either one-bedroom or bedsit type properties with a communal laundry and were increasingly lying empty.
Following £43 million of public investment, the Council now has 278 new, high-quality homes, some for older people as well as for families and young people.
Councillor Jacqui Taylor, Chair of the Housing and Inclusion Committee, said:
I am delighted that we have made it through to the finals of the prestigious MJ Awards for this terrific social housing initiative. The creation of better quality social housing is one of our priorities and this recognition will inspire us to continue with these efforts.

It is unusual for a relatively small district council to deliver public investment in social housing of this complexity and multi-million pound scale.

This long-term programme, completed this year, has provided housing for the older members of our community to the standard that people want and deserve. It has also helped release a significant number of larger properties for local families in housing need.
The MJ Awards are intended to recognise local authorities which have "gone above and beyond to support local communities".
The winners will be announced on Friday 17 September with six other councils competing for the title of best social housing initiative.
Among the 11 new schemes that were created are Lea Springs(before and after picture below), formerly Leacroft, in Harpenden. This was redeveloped by the Council in partnership with Housing and Care 21 into the District's first affordable flexi-care block with 38 one and two bedroom flats.
Hawksley Court (before and after picture below), formerly Mereden Court, in St Albans, was redeveloped by the Council into 18 one and two bedroom flats for social rent.
Warner House (before and after picture below), formerly Wavell House, St Albans, was delivered by the Council and has 24 one- and two-bedroom flats for over-55s.
Councillor Contact: Councillor Jacqui Taylor, Chair of the Housing and Inclusion Committee: cllr.j.taylor@stalbans.gov.uk; 07971 906343.
Media contact:  John McJannet, Principal Communications Officer: 01727- 819533; john.mcjannet@stalbans.gov.uk.