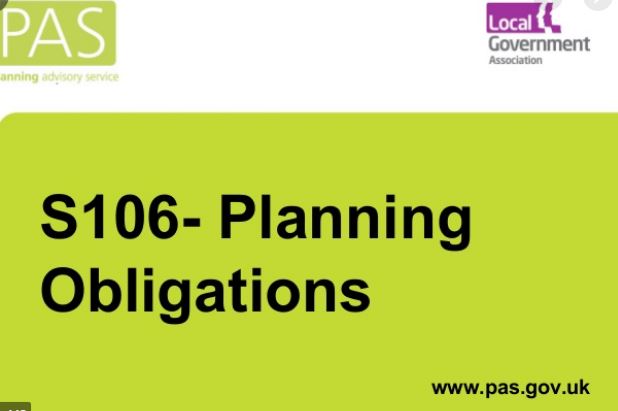 Developers agreed to pay more than £400,000 towards community infrastructure last year
Property developers agreed last year to pay more than £400,000 towards the cost of community facilities in St Albans District.
The money is in the form of S106 payments – financial contributions that companies agree to make in recognition of the impact of developments on neighbourhoods.
St Albans City and District Council negotiated the payments which will be used to fund affordable housing as well as community infrastructure such as leisure centres and play areas.
The Council and other local authorities are now required by law to publish an annual infrastructure funding statement to detail S106 income and spending.
Covering the financial year 2019-20, its first report has just been published and will be updated annually.
It shows that during 2019-2020, a total of £416,457 contributions were secured by the Council.
Developers also agreed to provide 274 affordable homes as part of developments which gained planning permission.
Among the contributions that were agreed was 210 affordable homes to be provided by the developer of an area off Three Cherries Lane near Hemel Hempstead.
Some of these homes will be within the District although most will be in Dacorum Borough Council territory.
The redevelopment of the Golden Lion pub site in London Colney saw more than £14,000 of S106 payments agreed with £7,400 earmarked for leisure activities.
During 2019-2020, the Council received a total of £1,820,792.63 in S106 payments with the contributions having been agreed in previous years. This is the highest yearly amount the Council has collected.
Of this sum, £1.3 million has already been allocated to projects including £250,000 towards improvements to the Marlborough Pavilion and Griffith Way crossing in St Albans.
Also during 2019-20, over £165,000 was spent on improving or creating leisure facilities, £24,000 went on parks, open spaces and play areas while over £195,000 was transferred to NHS England for improvements to local health facilities.
Projects included £80,000 on the Abbey View athletics track and £11,000 on the Crinkle Crankle Garden in Wheathampstead.
Councillor Jamie Day, Portfolio Holder for Planning, said:
As a Council, we are committed to providing high quality community facilities throughout the District.

S106 contributions are one source of finance to achieve that ambition, providing many hundreds of thousands of pounds a year.

This annual report that we are now legally bound to produce reveals where the money comes from and where it is spent to ensure the system is fair and transparent.

We regularly review our processes for allocating the money from new developments to ensure we are responding to the needs of our communities. We also try to gain and invest the money quickly so the infrastructure is delivered with the minimum of delay.
The full Infrastructure Funding Statement can be viewed here: https://www.stalbans.gov.uk/infrastructure-funding-statement.
Hertfordshire County Council negotiates S106 payments for sustainable transport, education and libraries. It reports on these separately.
Councillor contact:
Councillor Jamie Day, Portfolio Holder for Planning for St Albans City and District Council: cllr.j.day@stalbans.gov.uk.
Media contact: 
John McJannet, Principal Communications Officer, St Albans City and District Council: 01727 819533, john.mcjannet@stalbans.gov.uk.