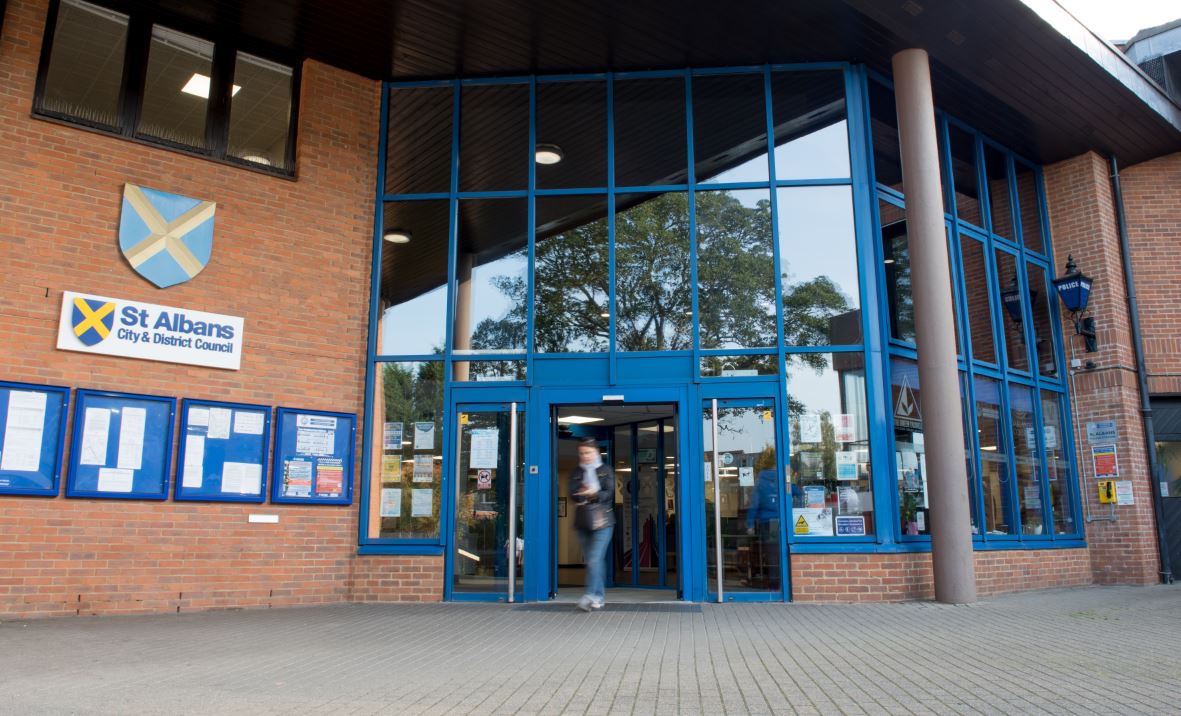 Development plans should face further scrutiny, Council Committee says
Plans to redevelop the St Albans Charter Market depot should be examined further, a Council Committee has said.
St Albans City and District Council, which owns the Drovers Way property, is to regenerate the site with a modern four-storey building.
This would include commercial space on the ground floor for a market office and storage while the other three floors would contain nine flats for social rent and 15 flats for rent at market rate.
The Council's Cabinet, its decision making body, has approved the scheme with the next step being the appointment of a construction contractor.
A meeting of the Council's Planning, Resources, Housing and Commercial Scrutiny Committee discussed the project.
Councillors on the Committee, which monitors the Council's work, recommended that the plans should be sent to them for further comment.
This should be done when a consultation about the future needs of the Charter Market and its storage requirements is completed.
The Committee also made a number of recommendations about the Council's plans to redevelop Fleetville Community Centre, Royal Road.
Councillors recommended that the development should recognise the diversity of the community which uses the centre.
A further recommendation was that the proposals should be subjected to appropriate consultation with the community.
The recommendations are due to go before the Full Council meeting on Wednesday 24 February.
Councillor Paul Cousin, the Committee's Chair, said:
The Charter Market and Fleetville Community Centre projects are two major redevelopments that the Council is undertaking.

The Committee felt that it is right these development opportunities are pursued as they offer many social benefits. These include more housing, in the case of the market depot project, and a much enhanced community centre, in the case of the Fleetville scheme.

However, the Committee would like to further scrutinise the depot plans once the future requirements of the Charter Market have been established and are also looking for assurances that the Fleetville project is consulted on.
The Scrutiny Committee meeting was held on Thursday 11 February.
Councillor contact:
Councillor Paul Cousin, Chair of the Planning, Resources, Housing and Commercial Scrutiny Committee: 07825 652780, cllr.p.cousin@stalbans.gov.uk.
Contact for the media:
John McJannet, Principal Communications Officer: 01727 819533, john.mcjannet@stalbans.gov.uk.