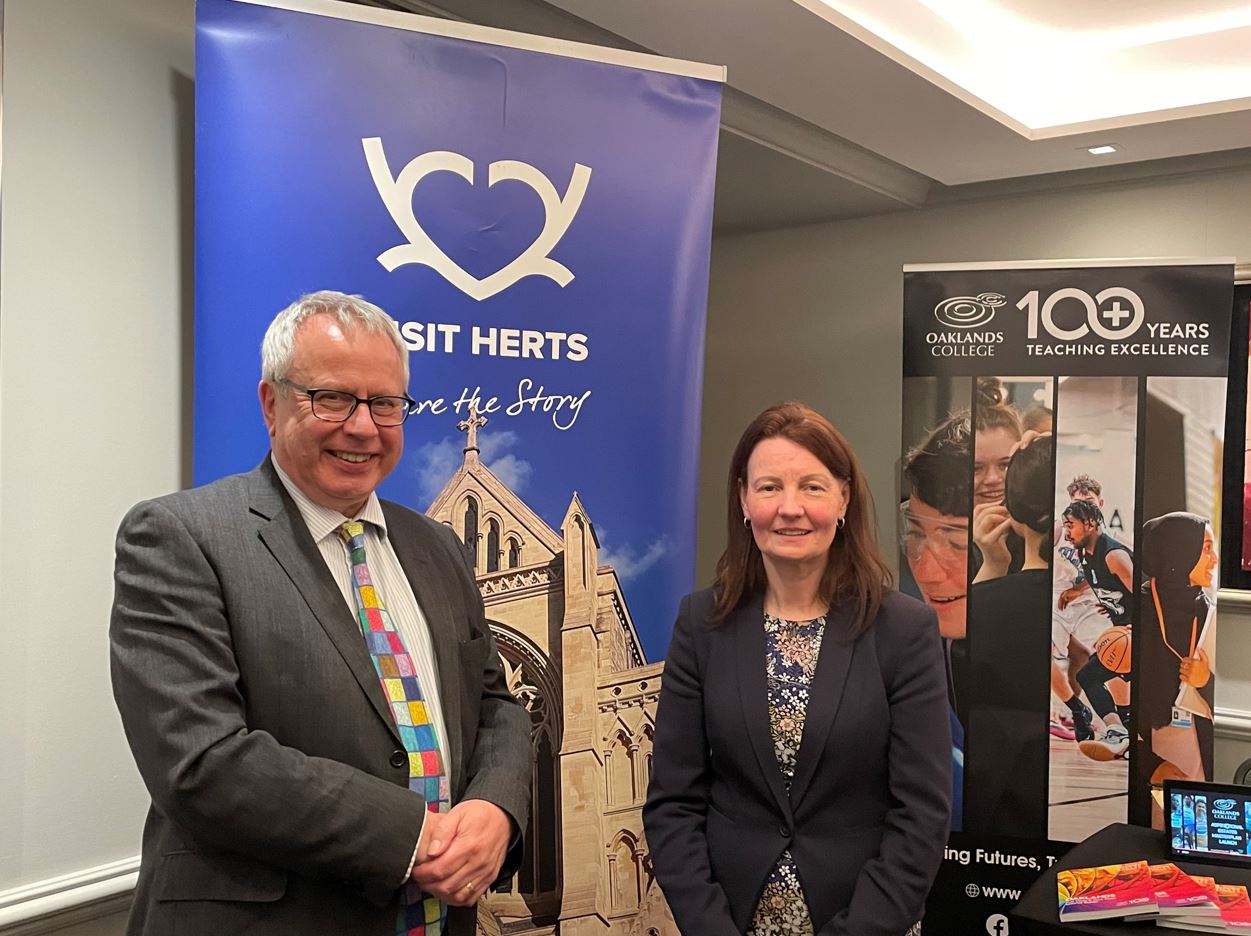 District Councils' Network holds annual conference in St Albans
An influential organisation representing many of England's local authorities has held its annual conference in St Albans.
The District Councils' Network (DCN) chose the City as the venue for the two-day event which attracted over 200 delegates and speakers from around the country.
DCN is a group of 183 district councils that seeks to improve public services through better collaboration.
It also provides its members, including St Albans City and District Council (SADC), with a single voice when dealing with important issues.
The conference, held at the Sopwell House Hotel, included a number of speeches, discussions and workshops.
VisitHerts had a stall to brief delegates about how St Albans is growing as a visitor destination as well as an ideal place to host an event or base a business.
Oaklands College was also present to promote the 300-plus courses, outstanding sports facilities and sports academies that it can offer students from throughout Hertfordshire and elsewhere.
Among the topics discussed at the conference were driving economic growth, delivering carbon net zero targets and dealing with cyber threats.
Speakers included two Government Ministers – Lee Rowley, Minister for Local Government, and Victoria Prentis, Attorney General for England and Wales.
Professor Sir Jonathan Van-Tam, former Deputy Chief Medical Officer, and St Albans MP Daisy Cooper also made keynote speeches.
Councillor Chris White, SADC Leader, and Amanda Foley, SADC Chief Executive, were among those who took part in the discussions.
Cllr White said:
This was a busy, action-packed conference that dealt with many of the difficult challenges facing district councils like ourselves.

The issues that we worked on ranged from improving health through early interventions to creating more sustainable futures for our local communities.

It was very useful to listen to experts from different fields, such as social housing, and talk to leading Councillors from other parts of the country about their work.

I am also pleased that the District Councils' Network chose St Albans as the place to host such a large and prestigious conference, It gave us an opportunity to promote the District.
Councill Sam Chapman-Allen, DCN Chair and Leader of Breckland District Council in Norfolk, said:
The DCN's annual conference saw district councils from across England come together to discuss how best to make use of their pivotal role in driving local growth, improving health outcomes, moving towards net zero and making our places better.

We unveiled ground-breaking polling from our areas which shows district councils are understood, appreciated and trusted, and our services are valued. In short, district councils are delivering for their communities.

We were delighted to hold this conference in St Albans and we heard much about how its council works to best support its local community. Thank you to the members and officers of St Albans City and District Council for their important role in making the DCN annual conference a big success.
The conference was held on Thursday 23 and Friday 24 February.
Photo: Cllr Chris White and Amanda Foley at the DCN conference.
Media contact: John McJannet, Principal Communications Officer: 01727- 819533; john.mcjannet@stalbans.gov.uk.