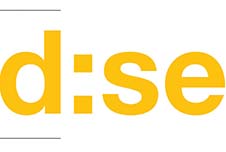 Expert panel to advise on major St Albans District developments
A 20-strong panel of independent architects, town planners and other experts is to be set up to advise on sustainable developments in the St Albans District.
St Albans City and District Council is creating the group to help them make sound decisions about important planning issues.
The St Albans Design Review Panel (DRP) will include a wide variety of professionals from the built environment sector. It will take on people from the local area and practitioners with a national profile. 
As well as architects and planners, there are likely to be experts on urban design, sustainability, heritage, transport, landscaping and economics.
The Council commissioned Design South East to recruit and manage the panel with the organisation having considerable experience in this area. Two chairs will be appointed.
As a peer review panel, the DRP will scrutinise and evaluate development proposals, providing an independent perspective.
It is hoped it will start work by the end of November with Design South East carrying out any review work that the Council requires before then.
Councillor Jamie Day, the Council's Portfolio Holder for Planning, said:
Setting up the DRP is an important step in ensuring we are responsive to the high-quality needs of our residents and those of future generations.

We aim to draw heavily on the DRP to bring about a step change in the quality of major developments in the District, ensuring they are sustainable and are of long-term value to our community. 

I'm looking for new developments to bring something new to the community like a cycle route or accessible open spaces.

There are likely to be a number of major developments in the District in the coming years to provide new much-needed homes and employment.

We'll also be planning for the new schools, roads, health facilities and the other infrastructure that will be required to support a growing population. The DRP will help us with these tasks.
David Tittle, Head of Design Advice at Design South East, said
Recruitment for the panel is now underway and I urge anyone who has an interest and appropriate qualifications to consider applying. This is an important opportunity to become involved in the rewarding and far reaching work that will ultimately shape the future of St Albans.
Details of how to apply are available on the company's website, www.designsoutheast.org. Honorariums and expenses will be paid for attendance at meetings and the deadline for applications is noon on Monday 28 October.
The Council is currently progressing a draft Local Plan that identifies land for significant housing and commercial developments as well as new infrastructure.
It covers the years 2020 to 2036 and conforms to a Government standard that 913 new homes a year – 14,608 in total – should be built during that period. 
Eleven sites in the Green Belt to provide some of the new homes and employment centres have been put forward.
Cllr Day said:
The Local Plan is scheduled to undergo an initial examination by Planning Inspectors early next year. 

The DRP will be set up before then so it should be well established by the time we are able to adopt the Local Plan and put it into effect.
Councillor Contact:
Councillor Jamie Day,
Portfolio Holder for Planning for St Albans City and District Council
Email: cllr.j.day@stalbans.gov.uk
Tel: 01727-836924.
Media contact: 
John McJannet,
Principal Communications Officer
St Albans City and District Council
Email: john.mcjannet@stalbans.gov.uk
Tel: 01727-819533.