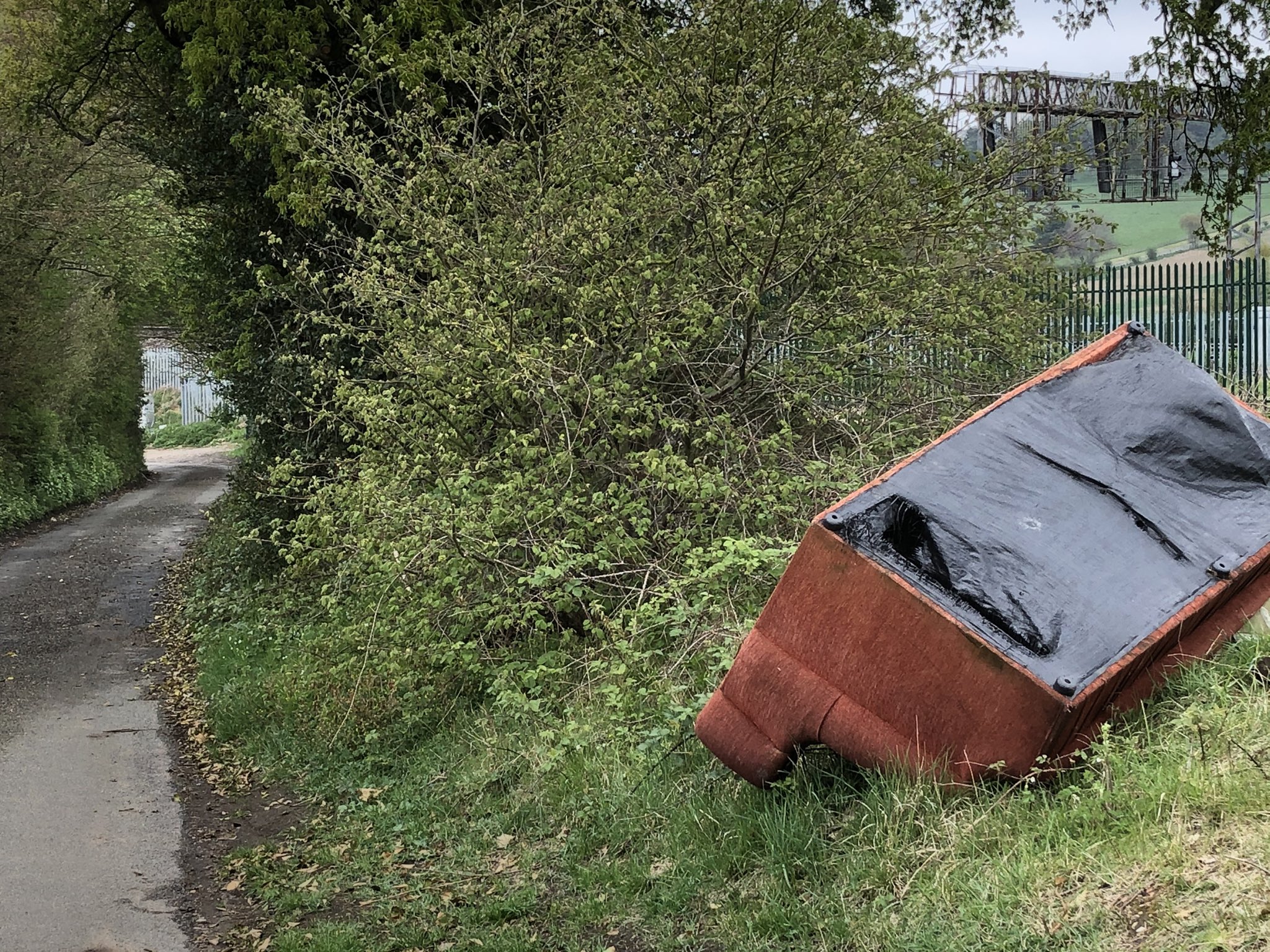 Flytipping: fixed penalty notices to be issued for more offences
Fixed Penalty Notices (FPNs) of up to £300 are to be issued for an extended range of flytipping offences in St Albans District.
The "on-the-spot" fines were introduced four years ago for those involved in the unauthorised dumping of rubbish.
Now the notices can also be handed out for related offences including abandoning a vehicle or failure to produce a licence for transporting waste.
The use of advertising A-boards on streets without a licence will also be covered.
Issuing FPNs rather than prosecuting offenders avoids lengthy and costly court proceedings, potentially saving the Council both time and money.
They are only issued if the evidence is compelling and the person concerned is not a persistent offender.
Prosecutions will continue be undertaken if the flytip is particularly large, the suspect is a persistent offender or in some other circumstances.
The Council's General, Business and Environmental Compliance Officers have the powers to issue them.
The decision to extend the range of FPN offences was taken by an online meeting of St Albans City and District Council's Cabinet on Thursday 23 April.
In a further move to combat flytipping, Cabinet agreed to the purchase of three mobile smart cameras that can be deployed at hotspots.
The cameras, costing £10,000, will be an improvement on existing ones as they transmit recordings rather than store them on a memory card, allowing footage to be viewed quickly.
Cabinet also agreed in principle to the recruitment of an Environmental Health Officer on a six-month contract, dedicated to tackling flytipping.
Councillor Chris White, the Council's Leader and Portfolio Holder for Climate and Environment, said after the meeting:
Flytipping is an anti-social crime that spoils the landscape, angers residents and costs the Council significant sums to clear up. 

The robust actions we are taking show we're determined to clamp down on it. Fixed Penalty Notices will now cover more offences, allowing our officers to deal with offenders quickly and efficiently.

The purchase of more up-to-date cameras will enable us to monitor hotspots right across the District and watch recordings without any delay.

There has been some concern that the closure of Hertfordshire County Council's household recycling centres because of Covid-19 will lead to a rise in flytipping.

There is no excuse for that as we are still carrying out the full range of waste and recycling services including pre-arranged bulky waste collections.

However, if there is any increase, these new measures we have taken will help us trace offenders and take appropriate action against them.
The Council is working with local authorities, the police and other agencies through the Hertfordshire Flytipping Group to combat the crime.
Among the initiatives is the SCRAP Flytipping campaign that can be followed on social media using the hashtag #SCRAPflytipping.
Picture: a recent flytip near Harpenden.
Councillor Contact:
Councillor Chris White, Leader and Portfolio Holder for Climate and Environment for St Albans City and District Council
Email: cllr.c.white@stalbans.gov.uk
Tel: 01727 845300
Contact for the media:
John McJannet,
Principal Communications Officer
Email: john.mcjannet@stalbans.gov.uk.
Tel: 01727-819533