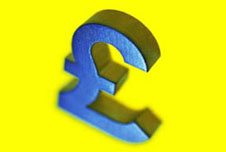 Grants available for community groups
Voluntary and community groups have eight weeks to apply for grants from a £55,000 fund operated by St Albans City and District Council.
The money is intended to support projects and activities that benefit the whole community, particularly the most vulnerable people.
Grants of between £500 and £5,000 are distributed annually from the Council's Community Grants Fund.
The fund is administered with the help of Community Central St Albans, an organisation that provides advice to charities and encourages volunteering.
Applications for this year can be made from Tuesday 8 May to noon on Monday 2 July. A launch event is to be held to provide further information.
Twenty projects were funded last year including a grant of £2,000 to Small Acts of Kindness. This was for a scheme to help older, isolated people keep warm in their homes during the winter.
The Trestle Theatre Company was awarded £3,885 to create an inclusive singing and drama skills group for people from diverse backgrounds. 
Hertfordshire Practical Parenting Programme was given £4,000 to provide support for families in crisis.
Councillor Brian Ellis, the Council's Portfolio Holder for Housing and Inclusion, said:
As part of our Inclusion Strategy, we are committed to helping voluntary and community groups deliver projects in our District.

Every year we offer this financial aid to groups who do so much valuable and important work to support people in difficulty.

There will be a launch event where groups can find out how to apply for a grant and I urge anyone interested to come along.

Our community fund has benefitted hundreds of people across the District and we want that success to continue.
The launch is to be held on Wednesday 16 May when advice will be given on the type of projects eligible for funding.
Representatives of organisations that might qualify for support are invited to attend the meeting which runs from 4.30pm to 6pm in the Council Chamber at the Civic Centre, St Peter's Street, St Albans. 
Community Central will also be hosting a number of advice surgeries throughout the application period.
These sessions will provide opportunities to discuss project ideas and discuss how to draft applications. To book a place, please visit Community Central's website on: https://www.communities1st.org.uk/
Grant application forms can be downloaded from this website and from the Council's website on https://www.stalbans.gov.uk/grants
To see the full list of grants awarded last year, please see: 
Councillor contact:
Councillor Brian Ellis, Portfolio Holder for Housing and Inclusion or St Albans City and District Council. Email: Cllr.B.Ellis@stalbans.gov.uk; Tel: 01727-866100
Media contact:
John McJannet, Principal Communications Officer, St Albans City and District Council.
Tel: 01727-296130; E-mail: john.mcjannet@stalbans.gov.uk