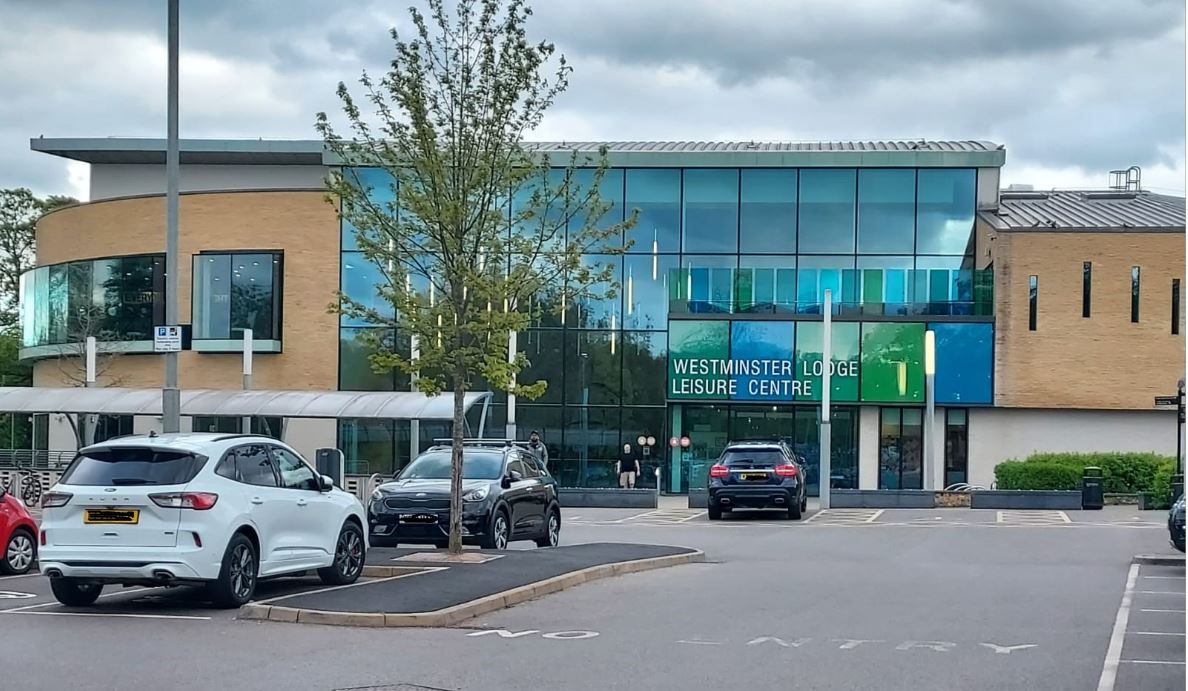 Group activities return to St Albans District's leisure centres
Exercise classes and indoor sports are among the activities that will resume at four St Albans District leisure centres on Monday 17 May.
The Government is further easing COVID-19 restrictions allowing for the group sessions to return.
Saunas, steam rooms and indoor cafés can also open while visitors are asked to remain cautious and continue to take safety measures.
Visitors to Westminster Lodge are urged to make their way to the centre by active travel - mainly cycling or walking - because of pressure on car parking spaces.
Part of the car park is currently being used as an NHS COVID testing centre, causing a reduction in the number of spaces available.
The other centres, owned by St Albans City and District Council, that will return to near normal are Batchwood, Cotlandswick and Harpenden.
Harpenden has just been rebuilt as part of a £20 million redevelopment project including a new culture centre that will open later this year.
Councillor Anthony Rowlands, Portfolio Holder for Leisure, Heritage and Public Realm, said:
Our leisure centres have attracted thousands of people since they were reopened last month.

They will be even more popular when group activities return shortly. During the lockdown, many people have taken up exercise and this will provide them with new opportunities to further enhance their physical fitness and mental health.

We would ask, though, that users of Westminster Lodge try to avoid travelling by car as there are considerably fewer parking spaces available at the moment.

Walking and cycling is, in any case, a much healthier way to travel and a much greener way, too.
A range of COVID safety measures will remain in place at the leisure centres. These include a requirement to wear a face masks and observe social distancing where possible.
Hand sanitiser is available and bookings are to be made online to avoid face-to-face contact at reception.
Westminster Lodge Leisure Centre is run on the Council's behalf by leisure operators Everyone Active. Harpenden Leisure Centre is managed by 1Life as is Batchwood and Cotlandswick.
At Harpenden, the gym needs to be booked for the peak period from 4pm Monday to Friday.
Bookings have also to be made for group classes as numbers may be restricted. A virtual group exercise has been launched to increase availability.
More information about facilities and activities at the leisure centres are available at their dedicated websites:
Harpenden: https://www.1life.co.uk/Harpenden-Leisure-centre/;
Batchwood: https://www.1life.co.uk/Batchwood-Golf-Course-and-Sports-Centre/.
Cotlandswick: https://www.1life.co.uk/cotlandswick-leisure-centre/
Westminster Lodge: https://www.everyoneactive.com/centre/westminster-lodge-leisure-centre/.
Picture: Westminster Lodge including the car park area.
Councillor contact: Councillor Anthony Rowlands, Portfolio Holder for Leisure, Heritage and Public Realm, cllr.a.rowlands@stalbans.gov.uk, 07761 232064.
Contact for the media: John McJannet, Principal Communications Officer: 01727-819533;  john.mcjannet@stalbans.gov.uk.