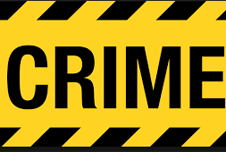 Help make the District safer
Residents, businesses and community groups are urged to give their views on how crime prevention in the St Albans District can be further improved.

They are asked to take part in a consultation intended to shape a detailed plan for making the area a safer place to live and work.
Among the topics that can be raised are burglary, robbery, knife crime, antisocial behaviour, drug dealing and street drinking.
The consultation, which runs until Sunday 3 March, is intended to help the St Albans Community Safety Partnership (CSP) complete its strategy for the coming year. 
Anyone wanting to take part should fill in an online questionnaire at www.stalbans.gov.uk/community-and-living/community-safety/. A copy of the proposed strategy is also available to view.
The CSP is an umbrella group of agencies that work together to reduce crime in the District. 
 
Members include St Albans City and District Council, Hertfordshire Constabulary, the Police and Crime Commissioner, Hertfordshire Fire and Rescue Service and various voluntary organisations. 
  
It consults annually with residents and local groups to identify its strategic aims and priorities. The five proposed priorities for 2019-20 are to:
Establish an effective response to knife crime, gangs and criminal exploitation, engaging with cross border partners.
Focus on acquisitive crime (burglary, personal robbery and vehicle crime) and issues of local concern such as speeding, road safety, rough sleeping and street drinking.
Assist farmers, landowners and businesses by tackling rural and heritage crime such as fly-tipping, antisocial behaviour and wildlife crime.
Support victims of domestic abuse, tackling repeat perpetrators, educating young people about healthy relationships and investigating domestic abuse.
Engage more effectively with other agencies to support those with health and wellbeing problems by developing procedures and pathways to assist them. 
Councillor Salih Gaygusuz, Portfolio Holder for Business and the Community, said:
We are fortunate to live in a largely peaceful, law-abiding District with relatively low crime levels.

The Community Safety Partnership is not complacent, though, and we want to make sure that we are responding to the needs of the people who live and work here.

We want to hear their views on how we can make improvements and where our priorities should lie. By completing the questionnaire, people can help shape community safety plans for the District in the coming year.  
St Albans Chief Inspector Lynda Coates of Hertfordshire Constabulary said:
This survey will give us valuable feedback that can influence our crime-fighting priorities for the year ahead. 

I would ask people to spend a few minutes giving us their views about crime and antisocial behaviour in the District, and how they think we should be tackling those issues.
A paper form of the survey with a pre-paid reply envelope are available from Carol Almond on 01727 819538. 
For more information about the Council's community safety work, please see: www.stalbans.gov.uk/community-and-living/community-safety/
Councillor contact:
Councillor Salih Gaygusuz,
Portfolio Holder for Business and Community at St Albans City and District Council,
Tel: 01727 858289
Email: cllr.s.gaygusuz@stalbans.gov.uk
  
Contact for the media: 
John McJannet,
Principal Communications Officer,
St Albans City & District Council 
Tel: 01727 296130
Email: john.mcjannet@stalbans.gov.uk