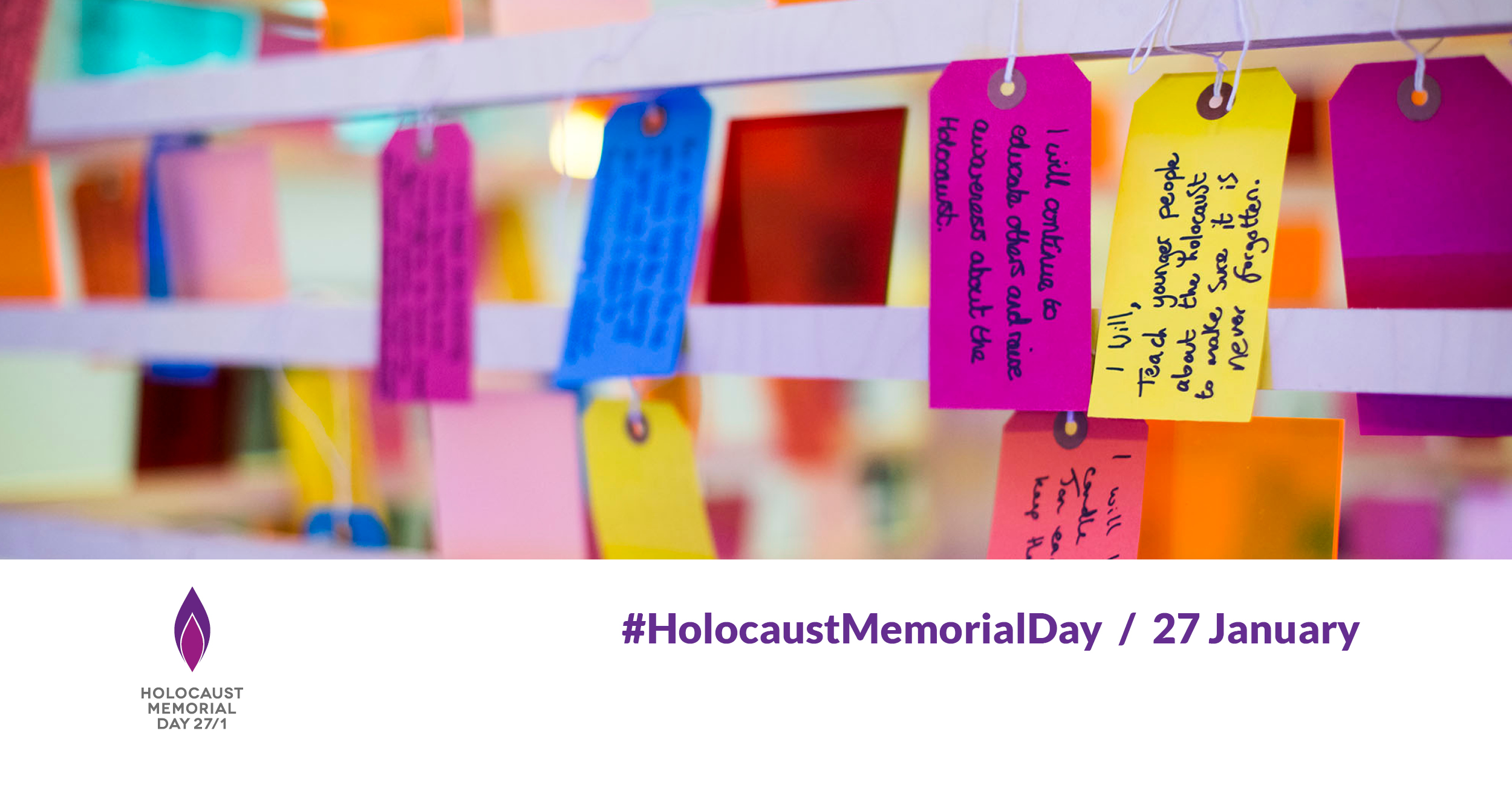 Holocaust Memorial Day – Mayor to host service
St Albans Mayor Councillor Edgar Hill is to host a service to commemorate victims of the Holocaust and other genocides.
Residents are welcome to attend the annual event to mark Holocaust Memorial Day on Thursday 27 January.
The service will be addressed by local rabbis and feature moving stories about Holocaust survivors with candles being lit in memory of those who perished. It will be held at the St Albans Masorti Synagogue.
Holocaust Memorial Day is held every year on 27 January, the anniversary of the liberation of the Auschwitz-Birkenau concentration camp in 1945.
It is an occasion to remember the six million Jews murdered during the Holocaust, the millions of other people killed by the Nazis and later genocides in Cambodia, Rwanda and elsewhere. 
This year, the theme is One Day – describe as the snapshots that bring a piece of the full picture to life.
Cllr Hill, Mayor of St Albans City and District, said:
This year people are asked to focus on the one day when life changed for people or the one day in the future when they hoped their suffering would end.

Holocaust Memorial Day is a time to reflect on these moments as well as the larger scale events to ensure that we will not allow what happened in the past to happen again.

Our commemoration service will be one of many thousands held around the world and will be an emotional and important occasion.

It is a way for our community to stand together and honour the millions of people who lost their lives. I am sure many residents will want to join us to show their opposition to prejudice and hatred.
The service will include a short film about Kitty Hart-Moxon, 95, who was sent to Auschwitz aged 16 and survived.
After the war, Kitty – who now lives locally - moved to England and has devoted her life to raising awareness of the Holocaust.
Helen Singer will also talk about the Arriving and Belonging Exhibition which she helped arrange for next month at St Albans Musuem + Gallery.
The exhibition, from 4 February to 15 May, brings to life through personal objects and photographs the stories of Jewish people who settled in St Albans.
Anyone wanting to attend the Holocaust Memorial Day service should register by Monday 24 January by emailing mayoralty@stalbans.gov.uk or calling 01727 819544.
For more information about Holocaust Memorial Day, please see: https://www.hmd.org.uk/.
Contact for the Mayor's office:
Alison Orde, the Mayor's Civic Officer
Tel: 01727 819544
Email: mayoralty@stalbans.gov.uk
Contact for the media:
John McJannet,
Principal Communications Officer,
Tel: 01727-296130
Email: john.mcjannet@stalbans.gov.uk.