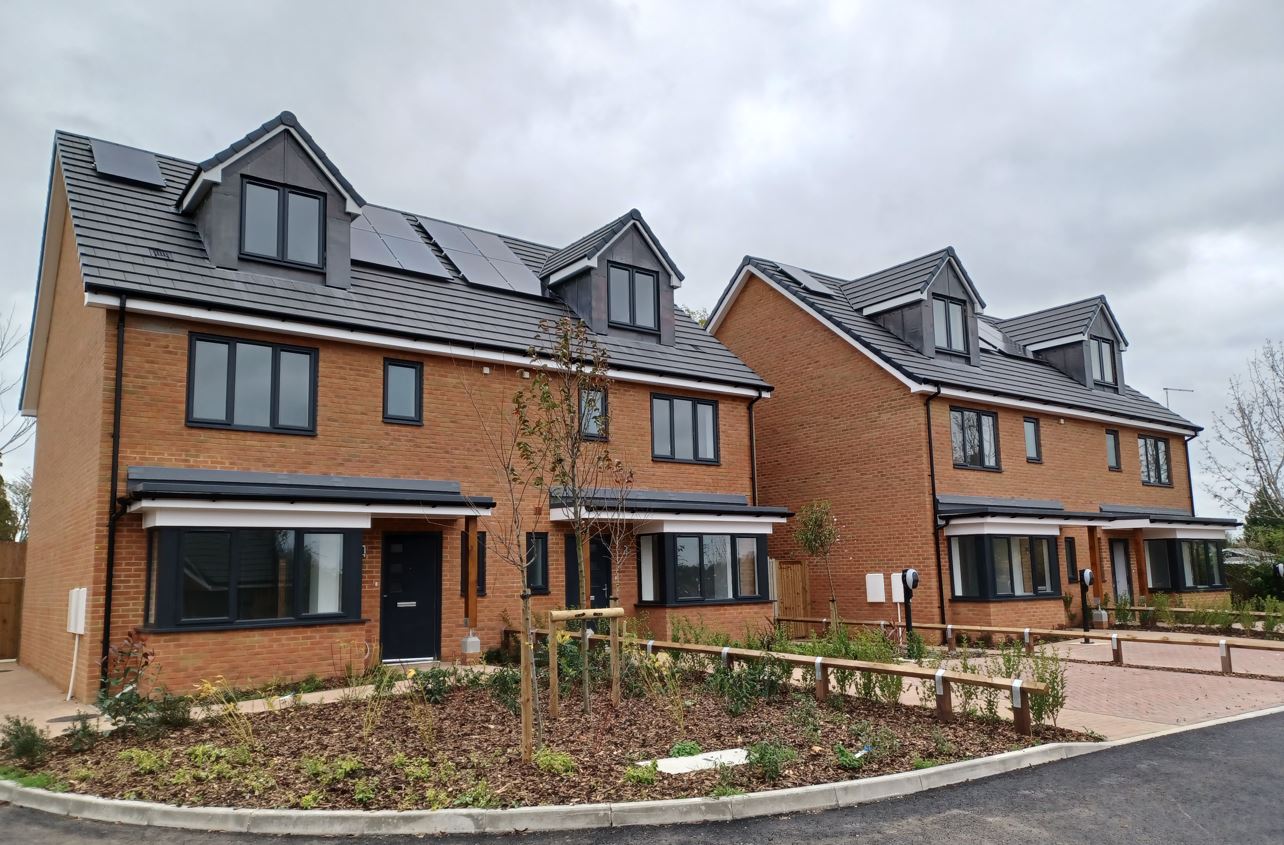 Housing Strategy for St Albans District is published – key pledges include improving the energy efficiency of Council homes
A housing strategy for St Albans District – including commitments to improve energy efficiency and build more homes for social rent – has been published.
St Albans City and District Council has finalised the strategy after listening to the views of residents and community groups.
The strategy, which can be viewed here, provides a guide for the Council's future housing activities and policies over the next three years.
It includes five key commitments to tackle the issues of housing need and demand. These pledge the Council to:
Deliver new housing that meet the needs of the social housing register.
Promote sustainability and energy efficiency at its properties.
Ensure an efficient supply of temporary accommodation.
Support the production of a new Local Plan, which identifies land for future housing, to maximise the delivery of affordable housing.
Meet the accommodation needs of vulnerable people.
The Council is the biggest provider of social housing in the District having over 4,500 properties.
Members of the Council's Housing and Inclusion Committee have approved the strategy.
Councillor Jacqui Taylor, the Committee's Chair, said:
I am delighted we have agreed a new housing strategy which maps the way forward for our future work.

I thank all those who have contributed to last year's public consultation and helped shape the final document.

 

The strategy combines two of our major priorities – providing more social housing in the District and tackling the climate emergency.

It is also an inclusive strategy that is committed to providing for the needs of the most vulnerable people in our community and those who need to be found temporary accommodation while waiting for a permanent home.
The strategy details the actions that the Council intends to take to achieve its five pledges.
For example, to provide new social housing, a further review of Council-owned garages will be undertaken to identify sites that could be redeveloped.
To make homes warmer and cost less to heat, loft and cavity wall insulation as well as solar panels are to be installed at Council homes as part of the Energy Strategy programme of improvements.
To improve the supply of good temporary accommodation, Council-owned properties that become empty will be checked to see if they are suitable for conversion.
Residents, businesses and community groups are still able to have their say on the strategy which is a live document subject to regular monitoring and updates.
Anyone wishing to make a comment can do so here with the strategy due to be reviewed later this year when all feedback will be considered.
Councillor Taylor added:
This is a dynamic strategy in that it commits us to taking a series of measures to deliver on our key pledges.

These actions are designed to meet the needs and aspirations of all our residents in the years ahead.
Photo: four new Council homes in Viking Close, Harpenden, a former garage site.
Contact for the media: 
John McJannet, Principal Communications Officer: 01727 819533, john.mcjannet@stalbans.gov.uk.