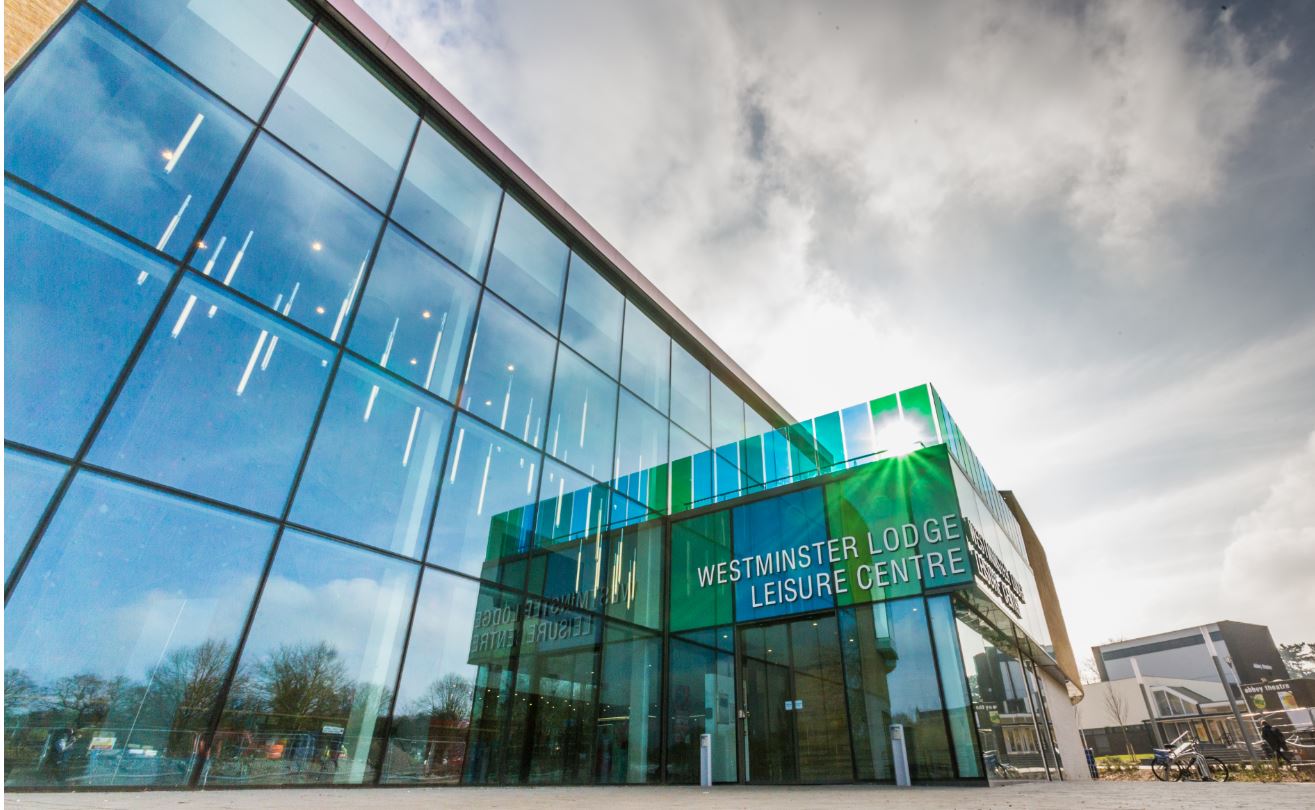 Leisure contracts to be put out to tender
Management contracts for seven major leisure facilities in St Albans District will be put out to tender next year.
The facilities include the Alban Arena entertainment venue as well as the Westminster Lodge, Batchwood, Harpenden and Cotlandswick sport centres.
St Albans City and District Council owns the facilities and has decided to continue outsourcing the management to specialist contractors.
Current deals are due to expire in October 2022 and a cross-party working group was set up to look at options from then.
The working group's view that outsourcing should continue was accepted at a meeting of the Council's Cabinet on Thursday 25 June.
Cabinet agreed that a new tendering process should begin in early 2021 with a view to finalising contracts a year later. The working group will continue to meet to monitor this process.
The impact of the Covid-19 pandemic will be assessed to see what long-term consequences there may be for the facilities.
Councillor Anthony Rowlands, Portfolio Holder for Leisure, Heritage and Public Realm, said:
Providing a wide range of high quality and well-managed leisure facilities is a key priority for the Council.

Our physical and mental health benefits from accessible leisure activities.

There were a number of options open to us for the future. We could, for example, take back control of the management rather than outsource it to contractors or we could establish a completely new organisation to run the service.

However, Councillors who examined all these possibilities, thought that our priorities should be ensuring sound finances for the benefit of the Council and our residents.

It was felt that the best way of achieving this is to continue outsourcing management and we will be inviting appropriate companies to bid for the contracts next year. This will be a competitive tender that will deliver value for money.

The early stages of this process are being carried out amid the backdrop of the Covid-19 outbreak that has forced the closure of the sport and entertainment venues. We will, of course, monitor the implications of that, but by the time the new contracts are in place, we hope all the current leisure activities will have returned.
1Life currently has a contract to operate the Alban Arena, Abbey View Golf Course and Athletics Track along with other facilities in Verulamium Park including the splash park and tennis and beach courts.
It also operates Batchwood Sports Centre and Golf Course and Cotlandswick Leisure Centre, London Colney, on the Council's behalf.
In Harpenden, it operates the public halls, sports centre and swimming pool. As part of a £18.6 million project, new leisure and cultural centres are beingcreated by the Council with both scheduled to be completed by the time the new contracts are due.
1Life also runs the St Albans Arts, Sport and Health Team which delivers a number of events across the District including a half-marathon.
Contractor Everyone Active manages Westminster Lodge Leisure Centre that was opened in 2012.
Both contractors will be entitled to bid for the contracts again along with other leisure operators.
The Council spent almost £60 million replacing many of its leisure facilities over the last decade with that programme continuing with the development of the new facilities in Harpenden.
During this regeneration project, there has been a 127% increase in use of facilities from 1,237,850 visits in 2010/11 to 2,814,638 in 2018/19.
Councillor Rowlands said:
Our leisure facilities are major community assets that have greatly increased in popularity since they were upgraded. Top quality leisure activities for younger people, the older generations and people with disabilities will be among our high priorities in the new contracts.

I'm sure this trend will continue with the opening of new cultural and sports centres in Harpenden over the next year. It is vitally important that we ensure that we have outstanding management in place and we feel a competitive tender should ensure this.
Councillor contact: Councillor Anthony Rowlands, Portfolio Holder for Leisure, Heritage and Public Realm, cllr.a.rowlands@stalbans.gov.uk, 07761 232064.
Media contact: John McJannet, Principal Communications Officer, St Albans City District Council: 01727-819533,  john.mcjannet@stalbans.gov.uk.