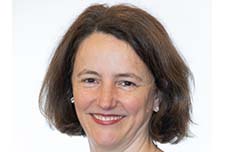 Local Democracy Week: Building Trust
Residents can find out what it is like to be a Councillor at Local Democracy Week later this month.
The national event, which takes place every autumn to promote the work of local authorities, is being held from Monday 14 to Saturday 20 October.
This year's theme is 'Local Democracy: Building Trust' and St Albans City and District Council has arranged several activities. These are:
Older People's Day – Councillors will have a stand at the Alban Arena to discuss issues and concerns with the District's older residents on Wednesday 16 October, 10am to 1pm. Free to attend and no booking required.
Be A Councillor – A number of Councillors will be on duty at the St Albans Museum + Gallery café on Thursday 17 October, 10.30am to 12pm, to explain their role as representatives of the local community. They will talk about what is involved in being a Councillor and answer questions. This is free to attend and no booking is required.
Schools, Colleges and Care Homes – Throughout the week, Councillors will be visiting some of the District's schools, colleges and care homes to ask students if they would like to stand for election one day and discuss major issues. These visits will continue until the end of November.
Art Competition – All infant and primary schools in the District have been invited to enter art works by their pupils on local democracy themes. The Mayor of St Albans City and District, Councillor Janet Smith, will judge and the winner will be given a prize and invited to the Civic Offices for tea and cakes.
Councillor Karen Young, Portfolio Holder for Resources, said:
I'm very much looking forward to Local Democracy Week.

It gives us the chance to engage with residents of all ages, explaining to them how local authorities work, what powers they have and what we do as Councillors.

It's particularly important that we reach out to the young and encourage them to take an interest because we will need them to become the Councillors and community heroes of the future.
For more information on these events, please contact member.support@stalbans.gov.uk. Alternatively, call Faye Penford or Katie May on 01727 819281.
Councillor contact:
Councillor Karen Young,
Portfolio Holder for Resources
Email: cllr.k.young@stalbans.gov.uk.
Contact for the media: 
John McJannet,
Principal Communications Officer
Tel: 01727 819533
Email: john.mcjannet@stalbans.gov.uk.