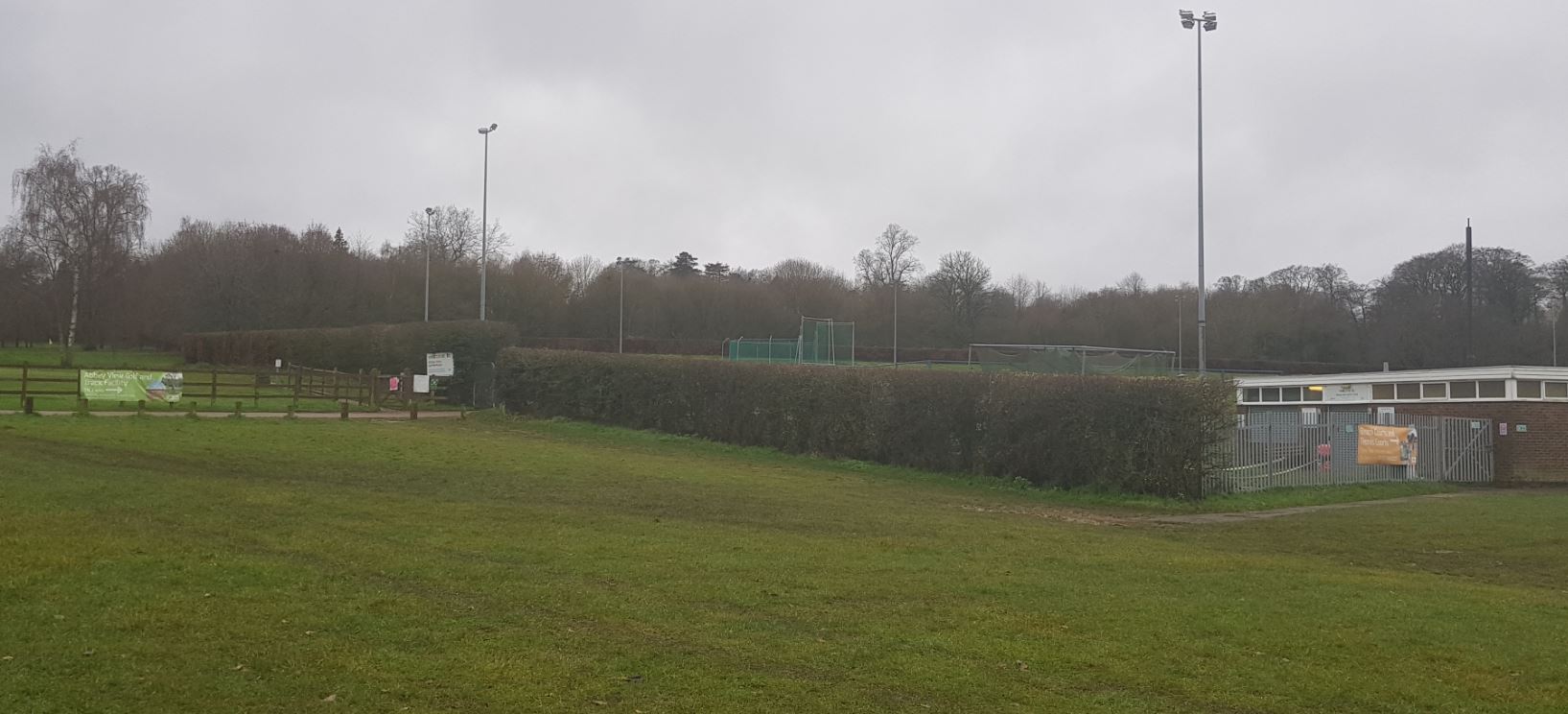 Major improvements to sport facilities
Major improvements are to be made to sports facilities at Verulamium Park in St Albans – including two new all-weather tennis and netball courts.
The project will also involve substantial enhancements to the pavilion building at the Abbey View athletics track.
This will include an indoor stretch and warm-up area for athletes and a more welcoming reception area.
The proposals were approved by St Albans City and District Council's Cabinet at its meeting on Thursday 17 December and will now go before Full Council on Wednesday 24 February.
Three public tennis courts situated in the north of the park, which had reached the end of their life, were closed earlier this year with the area converted into a children's play area.
Under the plans to rejuvenate facilities, two new courts will be built on an area bordered by the athletics track and nine-hole golf course.
These community courts, open to all to hire, are intended to encourage players to take up the game and progress to the indoor courts at Batchwood Sports Centre.
They will be marked out for netball and be suitable for wheelchair users. Planning permission for the courts will need to be obtained.
In addition, the track's pavilion will be redesigned in recognition of the decreasing demand for its changing rooms by football teams using the park's pitches.
As well as the warm-up room and improved reception area, there will also be an enlarged meeting room to help with the organisation of athletics and golf events.
Eco-friendly features, such as low-flow shower heads and roof insulation, will be included in the revamp.
Officers have been asked to investigate other ways in which the proposed works can be made sustainable.
Cabinet also agreed to commit to resurfacing the track in ten years' time to ensure it is kept in top condition.
It is intended that all improvements will be funded by S106 contributions, payments from developers for community infrastructure.
The name for the facilities will also change from Abbey View Golf and Track to Abbey View Sports Complex in recognition of its multiple uses.
Sports clubs and other interested groups have been consulted about the plans and will work with the Council to finalise the designs.
Councillor Anthony Rowlands, Portfolio Holder for Leisure, Heritage and Public Realm, said:
These are exciting plans to rejuvenate some of our sports facilities that have been a little neglected.

I'm pleased that Cabinet has recommended to the Council that they should give the go ahead for the revamp as it has met with an overwhelmingly favourable response from the many people and clubs that we have consulted with.

The new tennis courts will be particularly welcome as the old ones had been assessed as at the end of their life by the Lawn Tennis Association four years ago. Building new ones will allow us to maintain our commitment to providing community tennis in St Albans.

It will also be good to see netball being played in Verulamium Park again after an absence of a few years.

Improvements to the pavilion will also be a boost for our athletic clubs as well as golf club members for many years ahead.
Picture: the area earmarked for new tennis courts with the track pavilion on the right.
Councillor contact: Councillor Anthony Rowlands, Portfolio Holder for Leisure, Heritage and Public Realm, cllr.a.rowlands@stalbans.gov.uk, 07761 232064.
Media contact: John McJannet, Principal Communications Officer, St Albans City District Council: 01727-819533,  john.mcjannet@stalbans.gov.uk.