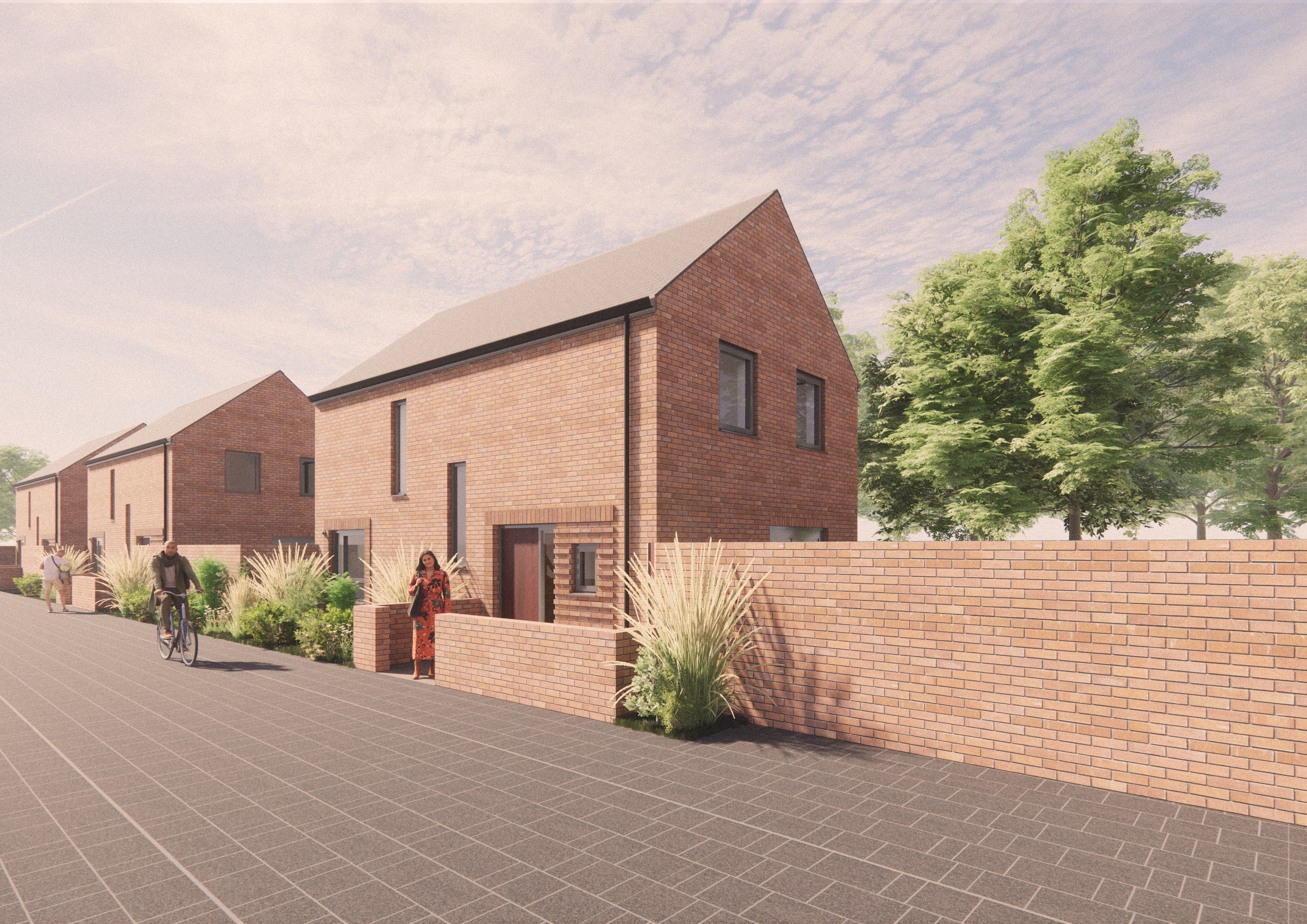 Major social housing project proceeds "at pace"
A building contractor is to be appointed for a new £5.1 million social-rent housing development in the Sopwell area of St Albans.
St Albans City and District Council is developing an area at Abbotts Avenue West which includes the site of the former King Offa pub.
The plan is to create 14 new social-rent properties for people on the Council's housing register who are living in overcrowded accommodation or are waiting for a permanent home.
A report on progress with the project was given to a meeting of the Council's Housing and Inclusion Committee on Thursday 28 July.
Members gave approval to proceed with the development and to appoint a contractor using a procurement process known as the Watford Community Housing framework. 
A planning application for the new homes was submitted in June with a decision expected next month.
If permission is granted, work is scheduled to start in November and should be completed in November next year.
There will be two four-bedroom detached homes, 11 three-bed homes and one two-bed, wheelchair-liveable bungalow.
The development site also includes Norman Close, a number of temporary accommodation properties that had reached the end of their life and are now empty.
Councillor Jacqui Taylor, the Committee's Chair, said:
I am thrilled that this important project has reached this advanced stage and is proceeding at pace.

One of our priorities as a Council is to create more much-needed three-bedroom social-rent housing in the District. I also wanted to see an end to the poor-quality temporary housing on this site.

Our development of the King Offa and Norman Close site into 14 high-quality homes is further proof of our commitment to achieving that goal.

A budget for the project was agreed by Full Council earlier this year and we will be applying for additional funding from Homes England.

If planning permission is granted, we will then finalise the appointment of the contractor who should be able to complete the work by the autumn of next year.
In keeping with the Council's commitment to tackling the climate emergency and reducing harmful emissions, the properties will be fitted with eco-friendly features.
These include air source heat pumps as an alternative to gas boilers. Infrastructure will be put in place to allow for future installation of electric vehicle charging points.
Graphics: how the development may look. From top to bottom: some of the four three-bed detached homes; the two three-bed semi-detached homes and one two-bed wheelchair liveable bungalow; the five three-bed terraced homes; and the scheme as a whole including the remaining two four-bedroom detached homes.
Councillor Contact: Councillor Jacqui Taylor, Chair of the Housing and Inclusion Committee: cllr.j.taylor@stalbans.gov.uk; 07971 906343.
Media contact: 
John McJannet, Principal Communications Officer: 01727- 819533; john.mcjannet@stalbans.gov.uk.