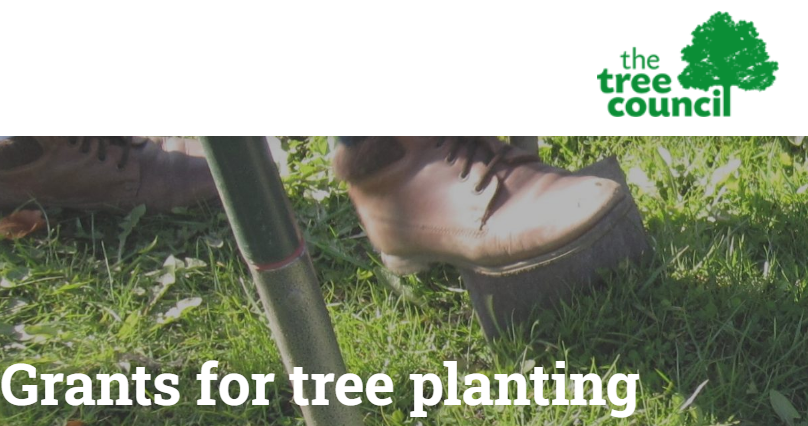 Residents in St Albans District are encouraged to apply for grants to plant trees in their neighbourhood.
The Tree Council has launched two initiatives to help finance tree planting across the country and inspire young people to take an interest in nature.
Its Branching Out Fund will back tree-planting projects that involve local communities and people aged 21 and under.
The Tree Angels Orchard Fund will provide free tree packs for primary and secondary schools.
St Albans City and District Council has made improving the environment and tackling climate change among its main priorities.
It recently secured a grant for £1,700 from the Forestry Commission's Urban Tree Challenge Fund for planting 1,500 trees.
These will be sited in open spaces at Holyrood Crescent, St Albans, and Tallents Crescent, Harpenden.
However, applications for the Tree Council grants must come from community groups or schools.
They are inviting applications to fund the full cost of tree-planting projects from £300 to £1,500.
Ideally, the planting should take place during National Tree Week from Saturday 28 November to Sunday 6 December.
There is no deadline for applications, but projects should be completed by the end of March next year.
For more information and to obtain details of how to apply, go to: https://treecouncil.org.uk/take-action/grants-for-trees/.
The Council's trees and woodlands team can offer advice on proposed projects. They can be contacted at trees@stalbans.gov.uk.
Councillor Jamie Day, Portfolio Holder for Planning, said:
This is a fantastic chance for our communities to obtain money for the very important task of tree planting.

As a Council, we are intent on increasing the number of trees in the District as they are fantastic for the environment.

They purify our air by absorbing harmful CO2 emissions and releasing oxygen. They also provide a natural habitat for wildlife and enhance the look of our neighbourhoods.

However, the Council's financial resources are limited and we need to take advantage of any opportunities for external funding.

In this case, it is community groups and schools that need to apply and we urge them to develop projects with the focus on involving young people and make an application. They have nothing to lose and a great deal to gain.
Councillor contact:
Councillor Jamie Day, Portfolio Holder for Planning for St Albans City and District Council: cllr.j.day@stalbans.gov.uk.
Media contact: 
John McJannet, Principal Communications Officer, St Albans City and District Council: 01727 819533, john.mcjannet@stalbans.gov.uk.