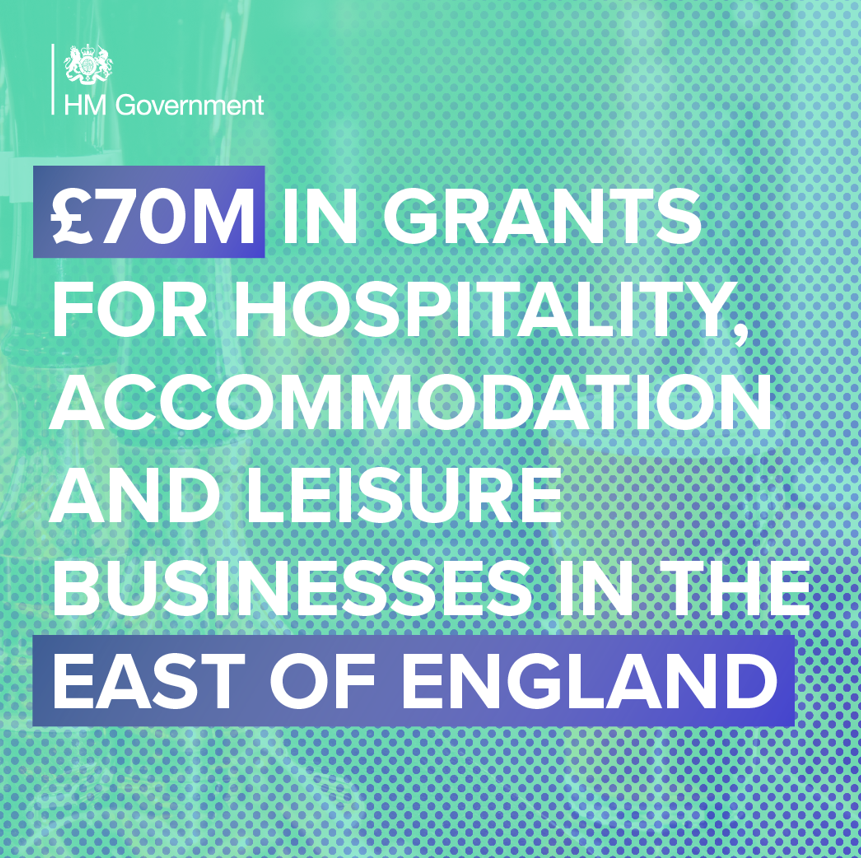 More financial support for District businesses
More financial support is available to hospitality, accommodation and leisure businesses in St Albans District which have been hit by the Omicron variant of COVID-19.
They can apply for non-repayable grants from the Government of £2,667, £4,000 or £6,000.
St Albans City and District Council is distributing the money within its area having  already passed on £51.7 million to local firms, charities, community groups and other organisations during the pandemic.
To be eligible for this new round of grant awards, companies must be liable for business rates. Unrated firms should not apply.
The amount a business is entitled to will depend on their rateable value with the deadline for applications being Monday 28 February.
Businesses which have received previous grants can apply as can those which have not. Online application forms are available here along with further details.
The type of businesses being targeted are pubs, restaurants, cafes, theatres and hotels.
Councillor Mandy McNeil, Lead Councillor for business and other activities, said:
We have been very active in ensuring our local businesses have been aware of grants available to them during the pandemic.

One of our priorities has been to get the money to them as quickly as possible while guarding against any fraudulent applications.

Although, the Omicron variant appears to have peaked, it has presented our businesses with very difficult challenges over the past few weeks and continues to impact. I know many pubs and restaurants were not as busy over the critical festive season as they were hoping to be.

These grants will give them some much-needed support and I urge all eligible businesses in the District to apply for them.
The Council has also received a small amount of funding for businesses that are not entitled to an Omicron Hospitality and Leisure Grant but may need help.
It is considering what business types should be prioritised for this discretionary funding and how it should be distributed. More information will be made available about this in due course on the Council's website here.
All grant applications are checked for fraud with offenders at risk of being prosecuted.
The Council has also become aware of a number of scams being operated in relation to grants and other financial support.
Businesses should be wary if receiving a phone call from anyone purporting to be from the Council asking for their bank details or other sensitive information.
Councillor contact: Mandy McNeil, Vice-Chair of the Regeneration and Business Committee: cllr.m.mcneil@councillor.stalbans.gov.uk; 07854-198999.
Media contact: John McJannet, Principal Communications Officer: 01727 819533, john.mcjannet@stalbans.gov.uk.