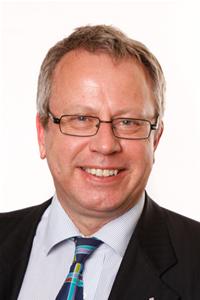 More support for Afghan refugees
More support is to be offered to Afghan refugees by St Albans City and District Council to help them settle in the UK.
A motion outlining the extra assistance was agreed unanimously by Councillors at a recent Full Council meeting.
The Council had already indicated that so far it will find homes for three refugee households, potentially more than 20 people, under the Government's resettlement scheme.
Now the motion has committed the Council to "match or exceed" its effort with Syrian refugees when 50 people were resettled.
Much of the funding will come from Government grants with the motion allowing for some staffing cost to come from a Council reserve fund if necessary.
The motion says the Council has "a duty to help those people fleeing in fear of their lives".
This especially involves refugees who helped the British Army as well women and girls.
Along with LGBT+ individuals and members of minority ethnic and religious groups, they are seen as being "most at risk of human rights abuses and dehumanising treatment by the Taliban".
The motion also commits the Council to continue to work with other agencies to find "appropriate accommodation, health provision, education, jobs and support" for refugee families.
This is intended to help them "integrate and thrive as residents of the District".
Councillor Chris White, Leader and Chair of the Policy Committee, said after the meeting:
It is very pleasing that Councillors from all party groupings joined together to support our humanitarian effort to help Afghan refugees.

The unanimous passing of the motion shows that our determination to do our best for the Afghan refugees is shared by the whole Council. I'm sure it is shared by our residents, too.

We have the recent experience of resettling 50 Syrian refugee families and will continue to do so over the next two years.

This means we are  aware of the challenges involved with resettling the Afghan refugees and are prepared for them. These include finding suitable private-rented accommodation in a District of high demand and high prices as well as ensuring access to education and other essential services.

The motion recognises that the cost of resettlement is a major issue, particularly as our overall budget is under intense pressure following the pandemic. We have been looking for the Government to provide funding over several years, not just for the short term, and the funding has now been extended to three years.
A report on progress with Afghan refugee help will be made to a meeting of the Housing and Inclusion Committee in February.
The full text of the motion, which was passed at the Full Council meeting of Wednesday 13 October, can be viewed here.
Picture: Cllr Chris White.
Councillor contact: Councillor Chris White, Leader and Chair of the Policy Committee: cllr.c.white@stalbans.gov.uk; 01727 845300.
Contact for the media:  John McJannet, Principal Communications Officer: 01727 296130; john.mcjannet@stalbans.gov.uk.