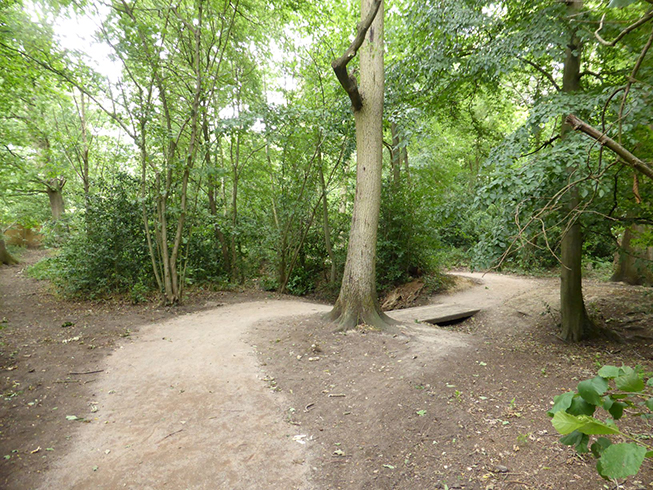 Nature reserve path surfaced
A path through an ancient woodland in St Albans District has been surfaced to create an all-weather trail.
Walkers can now better enjoy a pleasant stroll around Wick Local Nature Reserve, a green oasis in the Marshalswick area of St Albans.
Previously, the 470-metre-long path became very muddy in wet weather - preventing many residents from exploring the reserve.
The new surface will not only improve access, but it will also benefit The Wick's rich biodiversity by encouraging people to remain on the path.
Visitors had been trampling through the undergrowth to avoid the mud and puddles, creating new routes through the woodland.
This had the effect of compacting the soil, stunting plant growth, and destroying natural plants like bluebells and snowdrops.
It is hoped that people will now keep to the footpath which includes a new surfaced route into the central grassland area.
The work, which cost £13,000, was overseen by Hertfordshire County Council's Countryside Management Service.
They manage The Wick in partnership with owners St Albans City and District Council and have devised a Greenspace Action Plan for the site.
Voluntary group Friends of the Wick had requested that the surface work was made a priority.
Councillor Anthony Rowlands, Portfolio Holder for Leisure, Heritage and Public Realm for St Albans City and District Council, said: "The surfacing of this path is an illustration of our commitment to keeping our green spaces in top condition.
"One of our main priorities is protecting and improving our natural environment and this initiative shows that we are taking appropriate actions.
"I'm sure that the trail will greatly add to the enjoyment that many of our residents gain from visiting The Wick. By keeping to the path, they will also be ensuring that the many natural features of this ancient woodland are allowed to flourish.
"Our partners from Countryside Management Services have done an excellent job in managing the surfacing and have involved Friends of the Wick at all stages of this work."
Some of the funding was provided by the Council's City Neighbourhoods Committee which manages community assets in the non-parished area of the District.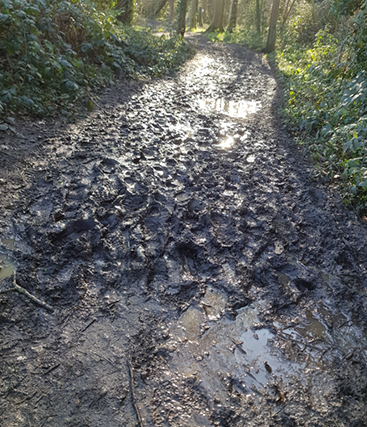 Pictures: the path at The Wick before and after the surfacing work.
Councillor Contact:Councillor Anthony Rowlands, Portfolio Holder for Leisure, Heritage and Public Realm
Email: cllr.a.rowlands@stalbans.gov.uk; Tel: 07761 232064
Media contact: John McJannet, Principal Communications Officer: 01727-819533;  john.mcjannet@stalbans.gov.uk.