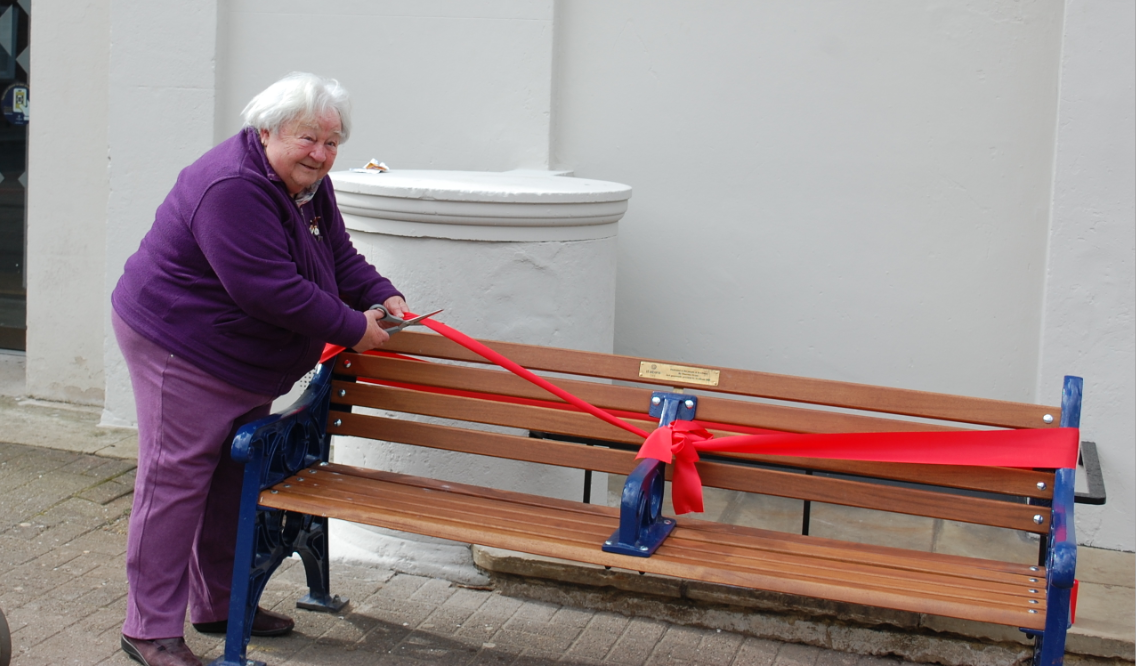 New benches for St Albans City Centre
Two new benches have been provided for St Albans residents in popular spots in the City Centre.
One of the seats, sponsored by St Albans BID, has been installed in front of the Museum + Gallery.
It was 'opened for business' by Maureen Sivyer who had campaigned for almost a decade to have a permanent bench placed there.
The other bench, sponsored by the St Albans Rotary Club, is located a few metres away in St Peter's Street on the other side of the road from the Waterstones bookshop.
St Albans City and District Council gained permissions for the benches and organised their installation.
Mrs Sivyer had set up a petition on Facebook, with the help of her daughter and granddaughter, during her bench campaign. She said:
It's a pleasure to see people sitting on the bench and enjoying the lovely vista of the avenue of trees towards St Peter's Church.
The Rotary Club previously provided a bench in Sumpter Yard near the Cathedral but felt there was a need for one in the City Centre
Club President Karen Hurford, who cut the ribbon at the launch ceremony, said:
Everyone in St Albans, locals and tourists alike, need a space to sit and enjoy a rest whilst absorbing the sights and atmosphere of this historic town.
The bench is dedicated to former Club members who provided service to the community over many years.
St Albans Rotary Club was formed in 1928 and in recent years has helped organise charity events including a cycle ride and swimathon as well as assisting Rotary International's project to eradicate polio throughout the world.
Pictures: Mrs Sivyer (top); Karen Hurford (bottom)
Contact for the media:
John McJannet, Principal Communications Officer: 01727 819533;  john.mcjannet@stalbans.gov.uk.