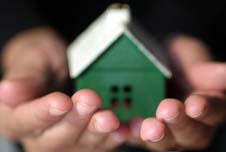 New funding for extra services to help the homeless
St Albans City and District Council has been awarded more than £500K by the Government over the next two years to fund extra services to help reduce homelessness. 
This new funding follows a government decision earlier this year to change the way councils receive funding for homelessness prevention services.
Some of the funds will be used to set up a new scheme to encourage private landlords to rent homes to people seeking housing assistance from the Council.
The Private Rented Access Scheme aims to increase the availability of privately rented homes for people by offering private landlords a package of incentives.
The Council is also looking at supporting a variety of other homelessness prevention projects with the remaining government funding. So far, it has agreed to:
fund a Street Drinking Outreach Worker employed by Hightown Housing Association on a fixed-term contract.
fund the St Albans District Credit Union to provide 'Jamjar' savings accounts for tenants so they can set aside money to meet their housing costs and pay their rent. 
increase existing funding for the Credit Union to help more people access loans to pay private sector landlords deposits and the first month's rent. So far, council funding under this scheme has helped more than 200 people into accommodation since 2010.
fund additional beds as part of severe weather emergency provision.
provide funding towards the provision of additional temporary accommodation.
Cllr Brian Ellis, Portfolio Holder for Housing and Inclusion, for St Albans City and District Council, said: "The housing team is currently looking at how best to use this new government funding to help prevent homelessness. Demand for council housing is high and there is limited availability, so we are referring some people who are seeking housing assistance to the private rented sector. To make it easier for people to find privately rented homes, we are encouraging landlords to make their properties available through a new scheme. We are also providing funding to the Credit Union so people can access affordable loans for deposits and their first month's rent."
Last night Cabinet gave the green light for two new housing officers to be recruited to set up and run the Private Rented Access Scheme. They will be employed initially on 18-month fixed-term contracts while performance of the new scheme is assessed.
The Cabinet meeting on Thursday 23 November was webcast. The agenda and papers for the meeting are available on the Council's website.
Councillor contact:
Cllr Brian Ellis, Portfolio Holder for Housing and Inclusion
Phone: 01582 767621
Email: cllr.b.ellis@stalbans.gov.uk
Contact for the media:
Amanda Wilkinson, Senior Communications Officer, St Albans City and District Council
Tel: 01727 819317
E-mail: amanda.wilkinson@stalbans.gov.uk 
https://www.stalbans.gov.uk/
Follow us on Twitter: http://twitter.com/StAlbansCouncil 
Notes:
In March 2017, the Government announced a change to the way funding is provided to councils for homelessness services. This means that St Albans City and District Council will receive a Flexible Homelessness Support Grant for St Albans for the next two years amounting to:
• £215,072.83 for 2017/18.
• £243,536.11for 2018/19. 
The Council will also receive New Burdens funding in preparation for the introduction of the Homelessness Reduction Act on 1 April 2018. The funding amounts to:
• £25,398 for 2017/18.
• £23,264 for 2018/19.