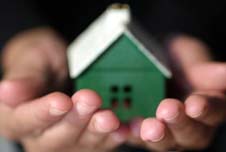 New Lettings Agency for St Albans District
A new lettings agency to help people in the St Albans District find homes has been set up – offering landlords free money-saving benefits.
Mosaic Lettings is a St Albans City and District Council initiative that aims to provide good homes in the private rented sector for local people. 
The service is free to use with no charge to the landlord or tenant for setting up a tenancy, no fees for background reviews of tenants and no monthly commission.
Properties can be in the District or in towns within a one-hour commute from the City, including Dunstable, Luton, Hemel Hempstead and Hatfield.
Mosaic is also providing a series of incentives to landlords including a £200 bonus when they let the property through them. This payment is capped at £600 per landlord.
Tenant reviews will be carried out for free with landlords having the final say on who moves into the home.
There will be a free inventory at the start of the tenancy and a free inspection every three to six months. There will also be free professional cleaning at the end of the tenancy.
Mosaic will also provide a bond deposit of up to two months' rent to the landlord to cover any loss of rent or damage.
They will pay up to two months' rent if the accommodation becomes vacant on condition that it is re-let through them.
Funding for these services is being provided by the Council with no hidden catches or costs attached.
Councillor Brian Ellis, Portfolio Holder for Housing and Inclusion, said:
We know that many local people, perhaps unable to buy a home, find it difficult to obtain a property on the private rented market. 

It can be a struggle, for instance, to find the money in one go for an advance for the rent, a deposit and other charges 

Mosaic Lettings is being set up specifically to help them and we have included a series of incentives to encourage landlords in the District and beyond to use this service.

This initiative fits in with our strategy for finding good homes for people on our housing register and moving people out of temporary accommodation.
Landlords who would like to find out more about Mosaic Lettings can do so here: https://www.stalbans.gov.uk/mosaic-lettings
They can also contact Louise Champness-Nye at mosaic.lettings@stalbans.gov.uk or by phone on 01727 814674 or 07826 914865.
---
Councillor contact:
Cllr Brian Ellis, Portfolio Holder for Housing and Inclusion for St Albans City and District Council: 01582 767621; cllr.b.ellis@stalbans.gov.uk
Media contact:
John McJannet, Principal Communications Officer, St Albans City and District Council: 01727-296130; john.mcjannet@stalbans.gov.uk